It was claimed on Tuesday the Prime Minister told aides in September last year he would rather "let it rip" than go into a second lockdown, describing the move as "mad".
Two witnesses have also told ITV they are prepared to swear on oath Mr Johnson made the comments, which come amid an ongoing backlash over claims he also told aides he would rather "let the bodies pile high in their thousands" than go into lockdown.
The Prime Minister's comments have also been confirmed to three other news organisations, including the BBC.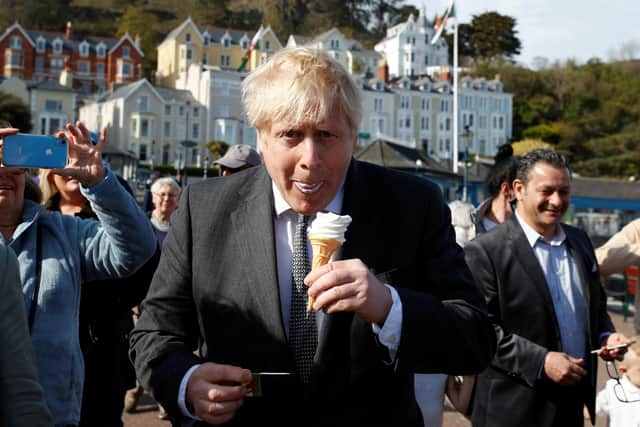 Now Ian Blackford has demanded Mr Johnson make a statement in Parliament and resign if the claims are true.
The SNP's Westminster leader Ian Blackford said: "The evidence against Boris Johnson is now becoming overwhelming. And in the face of that evidence, including the accounts of people who are prepared to swear on oath that he did make these comments, his repeated and shifty denials are becoming threadbare.
"To make comments about letting Covid 'rip' and allowing bodies to 'pile up' is utterly abhorrent, and if confirmed would show that Johnson is unfit to be Prime Minister.
"Now that witnesses are willing to swear on oath that the Prime Minister made these comments, is he willing to do the same?
"Johnson must come to Parliament to make a statement, answer questions, and – if he did make these comments – accept responsibility and announce his resignation."
Mr Johnson on Monday described the allegation as "total rubbish", and the claim was also denied on the record by his official spokesman.
It comes amid a row over the funding of the refurbishment of the Prime Minister's Downing Street flat, with the works costing £58,000.
The cost was said to include wallpaper at £840 a roll, a baby Bear sofa at £9,800, a Lilly Drum table costing £3,000 and a £5,900 armchair.
Now the SNP's Westminster deputy leader Kirsten Oswald MP has claimed the allegations of "impropriety and potential illegality" cannot be answered satisfactorily unless the full details are released.
She said: "The Prime Minister must publish the full details, including how much was spent, how it was paid for, who paid for it, including full details of any money paid into his personal bank account, whether it was properly declared and whether it complies with the rules.
"The revelation that the refurbishment was partly paid for by the Tory Party raises further serious questions.
"While many families have been struggling to get by due to Tory cuts and gaps in support, Boris Johnson has been living it up like a modern day Louis the 16th. It absolutely stinks."
Given the opportunity several times to deny the Prime Minister said he would rather "let it rip" than have a second lockdown, his spokesman on Tuesday declined to do so.
The Prime Minister's spokesman declined four times to answer whether this was incorrect, instead repeating Mr Johnson has now said he'll pay for the refurbishment.
On March 8, the Prime Minister's former press secretary Allegra Stratton told journalists that Tory party funds "are not being used to pay for any refurbishment of the Downing Street estate".
Now Labour are calling for an investigation into whether Ms Stratton "knowingly misled' journalists over the Downing Street flat refurbishment.
Angela Rayner, deputy leader of the Labour Party, has written to Simon Case calling on him to investigate.
In her letter, she says: "As a special adviser, Allegra Stratton is bound by the Civil Service Code, which sets out standards of integrity and honesty required from public officials.
"Therefore, I would urge you to build into your review an investigation into whether the former press secretary knowingly misled journalists and the public, or was misled herself by senior members of the government who seem intent on a cover-up.
"In order to maintain public trust, it is vital that the government publishes the long delayed List of Ministers' Interests and the details of who paid for Boris Johnson's flat."
If you haven't already, please consider supporting our trusted, fact-checked journalism by taking out a digital subscription.