Council bosses in Edinburgh moved one book from the teen to adult section after concerns were raised about its language and explicit content.
This included a complaint about a "description of oral sex and suggestion that it was enjoyed by a child," the local authority said.
Libraries in Edinburgh and Dundee also received a complaint about the book Trans: When Ideology Meets Reality by Helen Joyce.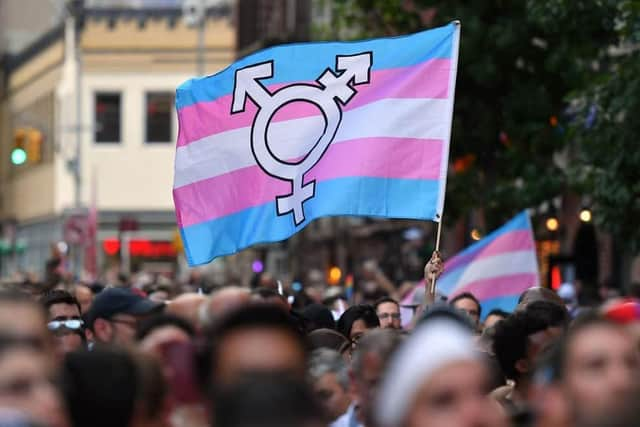 Elsewhere, Aberdeen was asked to remove My Brother's Name is Jessica by John Boyne as a customer felt it was "misjudged in its intentions and could prove detrimental to the perception of transgender people".
The Scotsman asked local authorities in Scotland's main cities for all complaints relating to library books over the last five years, including any requests for their removal.
Edinburgh said it has moved Beyond Magenta by Susan Kuklin from the teen to adult section following a complaint about its content. The book features interviews with six trans or gender-neutral young adults and has been the subject of controversy in the US and elsewhere.
Another user complained Helen Joyce's book "criticises transgender rights". However, it was not removed from stock "as Edinburgh libraries holds other books that provide alternative views on the subject of transgender rights".
The council said two books had been withdrawn in the last five years. The first was a ten-year-old Hindi language book, over concerns "the information contained in it around Islam and women was incorrect". The second was an X-Men comic book, The Trial of Magneto, which was also removed after a complaint about racist language.
Authorities in Dundee said a complaint about Helen Joyce's book was received in February this year due to content "deemed inappropriate for inclusion in LGBT+ History Month collection". They also received a complaint about the children's book My Neighbour Totoro by Hayao Miyazaki and Tsugiko Kubo over "inappropriate artwork for the children's section".
Aberdeen rejected a call to remove My Brother's Name is Jessica, a novel for young readers about trans issues. Glasgow said its libraries had received one complaint about a book in the last five years, which related to "offensive, racist slurs" in the novel Filth by Irvine Welsh.