Betty Boothroyd, the first woman to be Speaker of the House of Commons, dies at 93
Baroness Betty Boothroyd, the first woman to be elected Speaker of the House of Commons, has died at 93.
The current Speaker Sir Lindsay Hoyle paid tribute to Lady Boothroyd as "one of a kind". She became the first woman to be elected Commons Speaker in the more than 700-year history of the role in April 1992, staying on until October 2000.
She then entered the Lords as a crossbench peer in January 2001.
Lady Boothroyd was unafraid to make her feelings known to her successors in the job, with Sir Lindsay admitting in a 2020 interview she "gets me put in my place" with regular phone calls telling him whether he is getting things right or wrong, and encouraging him to "tell him [the Prime Minister] straight".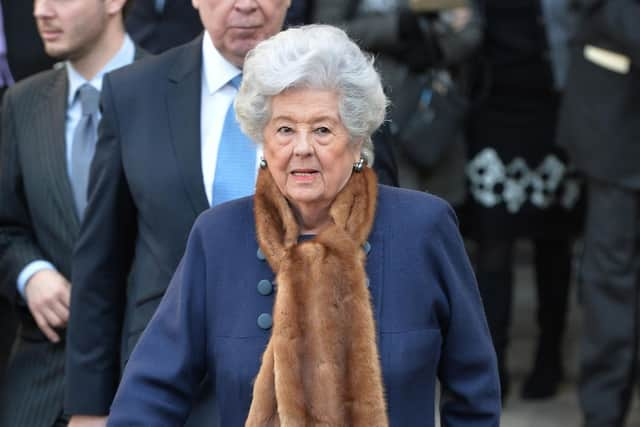 And in April 2019 she publicly criticised then speaker John Bercow over his attitude to Donald Trump addressing Parliament during a state visit while he was US president.
Born in Dewsbury, in Yorkshire, Lady Boothroyd worked as a professional dancer from 1946 to 1948. She later appeared in pantomime in London's West End before going into politics, unsuccessfully contesting four parliamentary seats before being elected to West Bromwich (later to become West Bromwich West) in May 1973.
Sir Lindsay said: "Not only was Betty Boothroyd an inspiring woman, but she was also an inspirational politician, and someone I was proud to call my friend. To be the first woman Speaker was truly ground-breaking and Betty certainly broke that glass ceiling with panache.
"She was from Yorkshire, and I am from Lancashire, so there was always that friendly rivalry between us. But from my point of view, it was heartening to hear a northern voice speaking from the chair.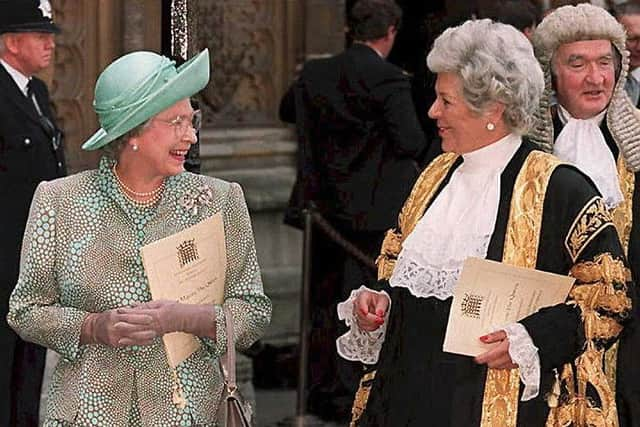 "She stuck by the rules, had a no-nonsense style, but any reprimands she did issue were done with good humour and charm. Betty was one of a kind. A sharp, witty and formidable woman – and I will miss her."
Politicians from across the spectrum paid tribute to the former Labour MP.
Prime Minister Rishi Sunak tweeted: "I am saddened to hear of the death of Betty Boothroyd. A remarkable woman who dedicated her life to politics, she was an inspiration as the first woman Speaker. The passion, wit [and] sense of fairness she brought to politics will not be forgotten. My thoughts go out to her family."
Leader of the Opposition Sir Keir Starmer said: "Betty Boothroyd was an incredible and inspirational woman. As speaker, she was at the forefront of a generation that smashed the glass ceiling for female politicians. She made the role her own, with a wit and style that will never be replicated.
"Betty was a dedicated and devoted public servant who will be dearly missed by all who knew her. My thoughts – and the thoughts of the Labour Party – are with all her many friends and family."
Foreign secretary James Cleverly tweeted: "A real trailblazer. Rest in peace Ma'am." International trade secretary Kemi Badenoch said: "This is sad news. Betty Boothroyd was an inspiration, not just for being the first female speaker, but for how she conducted proceedings in the House of Commons.
"With fairness, firmness, flair and fun. It was a pleasure speaking to her every time we met. May she rest in peace."
Former Labour prime minister Sir Tony Blair said: "It was a testament to Betty's many fine qualities that she became the first female Speaker and the first from the Opposition benches. She was a truly outstanding Speaker, presiding with great authority, warmth and wit, for which she had our deep respect and admiration."
Comments
 0 comments
Want to join the conversation? Please or to comment on this article.