BBC Richard Sharp row: How is a BBC chairman appointed and what is the controversy around Sharp?
The process of hiring BBC chairman Richard Sharp is to be reviewed following the latest controversy involving Boris Johnson.
It comes after it emerged shortly before being given the job, Mr Sharp helped the then-prime minister secure a loan guarantee agreement.
A former banker, Mr Sharp worked for more than 30 years in the financial sector, including a 23-year stint at investment giant Goldman Sachs. Before this, he worked in both commercial and investment banking for JP Morgan.
During the Covid pandemic, Mr Sharp was reported to have acted as an informal adviser to Rishi Sunak, as well as playing a key role in the creation of the UK Government's £1.57 billion culture recovery fund.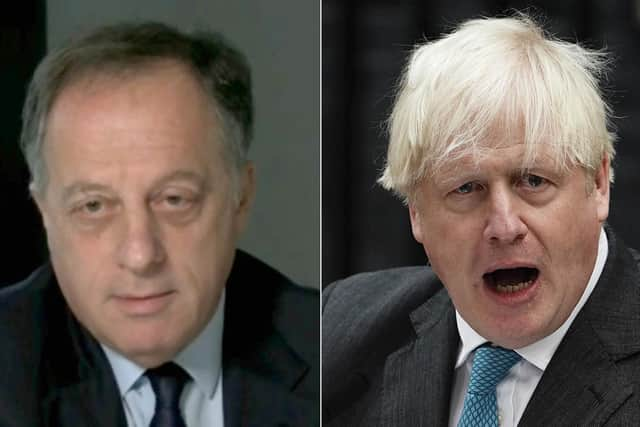 Becoming BBC chairman in February 2021, Mr Sharp's appointment was widely regarded as political at the time, given his long-standing links to the Tory party.
He is a long-term donor to the Conservative Party, sat on Mr Johnson's board of economic advisers when he was London mayor, and is also on the board of the Centre for Policy Studies, a right-wing think-tank founded by former prime minister Margaret Thatcher in the 1970s.
The appointment process for a BBC chairman is straightforward, with the ultimate decision down to the Prime Minister, who acts on the advice of the culture secretary, who is in turn advised by a panel.
However, with Mr Sharp being involved in discussions about a loan worth up to £800,000 for Mr Johnson in December 2020, questions are now being asked.
It is claimed multi-millionaire Canadian businessman Sam Blyth – a distant cousin of Mr Johnson – raised with Mr Sharp the idea of acting as Mr Johnson's guarantor for a loan.
Mr Sharp then introduced Mr Blyth to Simon Case, the then-Cabinet secretary and head of the civil service, and the trio had dinner together.
Just weeks later, Mr Sharp was announced as the Government's choice for the new BBC chairman, with a remit of upholding and protecting the BBC's independence and ensuring it fulfils its mission.
In an email to BBC staff on Monday, Mr Sharp said: "I believe firmly that I was appointed on merit, which the Cabinet Office have also confirmed."
Comments
 0 comments
Want to join the conversation? Please or to comment on this article.