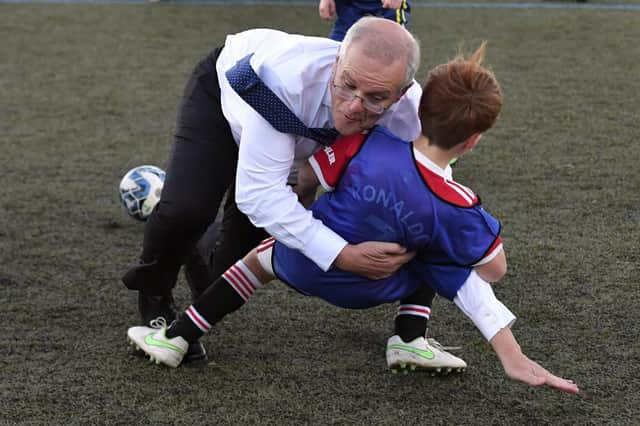 Australia's Prime Minister Scott Morrison crash tackles a child during a game of soccer.
Mr Morrison was on the campaign trail ahead of the 2022 Australian federal election Saturday.
During a visit to Devonport City Soccer Club in Tasmania, he crashed into under-8s player Luca Fauvette, knocking the youngster to the ground.
The self-proclaimed "bulldozer" smashed into the child, during Wednesday's match.
The youngster reportedly got up and was able to continue playing.