Ms Regan, who ran against Mr Yousaf in the SNP leadership race, said he did not offer her any role or hold any conversations with her.
He held three different meetings with Kate Forbes, the third candidate in the contest, about a position in his Cabinet. Mr Yousaf offered her the rural affairs portfolio, but Ms Forbes turned it down and will return to the backbenches.
It would have been seen as a clear demotion for Ms Forbes, who was finance secretary under Nicola Sturgeon. However, she praised Mr Yousaf on Twitter, insisting he had been "respectful, supportive and warm throughout". She added: "In whatever capacity I serve, I'll support him. PS after five long weeks, I'll be delighted to see more of my family!"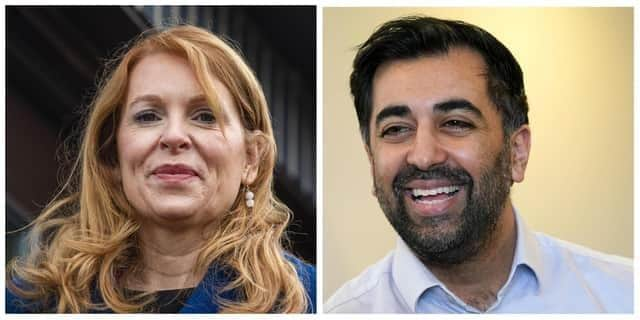 Ms Regan told The Scotsman: "I think it would have been wise, for the sake of unity, to have included some of the other candidates in the government or their supporters."
Asked if Mr Yousaf had approached her, she said: "He did not." She said she was not surprised.
Ms Regan previously served as community safety minister under Ms Sturgeon, but resigned last year over the former first minister's gender reforms. Mr Yousaf championed these reforms during the leadership battle.
Ms Regan was the self-confessed outsider in the leadership race, and received only 11.1 per cent of the vote. She secured the backing of Joanna Cherry, the high-profile MP, but no MSPs publicly supported her bid for the top job.
Ms Forbes also lost support among MSPs after the start of her campaign was derailed by a row over her socially conservative religious views, including on gay marriage.
In a speech after his victory was announced, Mr Yousaf sought to move on from the damaging leadership contest, which involved bruising exchanges between the candidates during television debates.
"We are no longer Team Humza, or Team Ash, or Team Kate," he said. "We are one team, and we will be the team, we will be the generation that delivers independence for Scotland. Where there are divisions to heal we must do so quickly, because we have a job to do."