As Nicola Sturgeon exits the stage, Scottish Labour senses an opportunity
As one of the most formidable politicians of the devolution era prepares to exit the stage, Scottish Labour senses an opportunity.
Jackie Baillie, the party's deputy leader, believes tensions inside the SNP are about to "explode". There is no obvious candidate to take over from Nicola Sturgeon, and independence "isn't happening any time soon".
And while the pro-independence movement embarks on a potentially lengthy internal debate, Labour hopes to sell its vision to the public.
Scottish Labour meets in Edinburgh today for its spring conference, which will stretch into Sunday and include keynote speeches from UK leader Keir Starmer and Anas Sarwar, his counterpart in Scotland.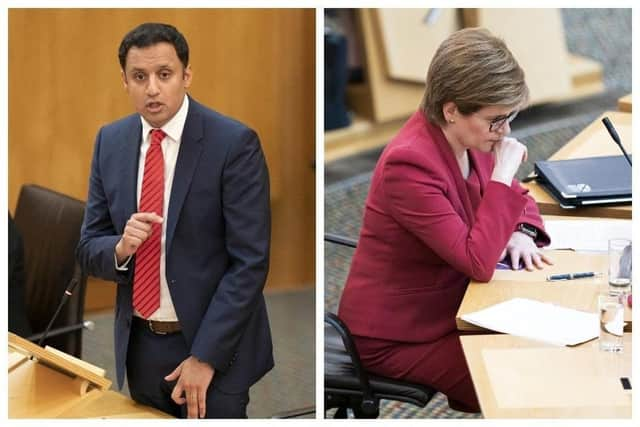 In many ways, Ms Sturgeon's shock resignation has overshadowed the event. It is hard to compete with the drama of high office, particularly for the third largest party in the Scottish Parliament. But change is in the air, and Labour hopes to capitalise on that.
Alongside the First Minister, Ms Baillie is one of a handful of MSPs who have been in Holyrood since the very beginning. She argues Ms Sturgeon's successor will have "a huge number of really knotty problems to manage", from the crisis in the NHS to the poverty-related attainment gap in schools. But instead of "focusing on the issues that people care about", she said, the SNP will be immersed in internal discussions.
"In that sense there is a real opportunity for us to actually be talking about the issues that matter to people – to do that in the context of a general election and a Scottish Parliament election," she told The Scotsman.
Ms Baillie said the prospect of a UK Labour government is now "very real", adding: "So here's the opportunity, one, to get rid of the Tories, but two, to have the kind of government that is progressive, that shares a lot of the values that the people in Scotland share, and that's available quicker. Because independence isn't happening any time soon. The SNP have been in government for 15 years and independence is no closer."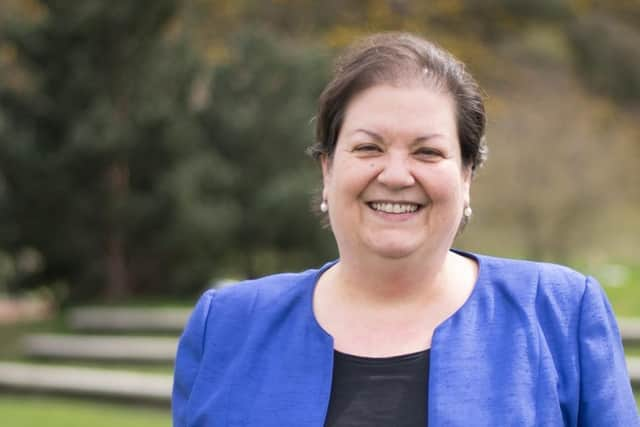 The MSP for Dumbarton said there is no clear candidate for first minister. "I think Nicola Sturgeon has kept everybody else's light very hidden," she said. "We are now in a position where I think the private briefings and the tension inside the SNP is about to explode, and we're going to witness the division that exists."
She added: "Nicola Sturgeon was good at one thing – she was good at winning elections. And I'm not sure anybody else will be as good."
Ian Murray, Labour's shadow Scottish secretary, said: "Of course this is an opportunity, because one of the most formidable politicians of the devolution era has left the scene, and as Anas Sarwar said after she resigned, the Scottish Parliament and Scotland's politics is in need of a reset with fresh ideas and fresh passion."
There is no love lost between Labour and the SNP. One senior Labour figure said the coming weeks will not be "particularly pleasant" for the Nationalists, and cited the divisions in the party over trans rights and gender reforms. The debate, they said, could descend into "does a woman have a penis, and if a woman has a penis, is she voting for independence?"
They added: "The big question that the leadership candidates for the SNP are going to have to answer is – you promised that MPs would stand up for Scotland. What have they actually achieved over the last eight years? It's the square root of f*** all, really."
Asked how many Scottish seats Labour are targeting in the next general election, Ms Baillie said: "I started maybe six months ago thinking seven seats would be great. Then I had a target of 10. And then my target list grew, and every time there's a shift in the polls, my target list grows again.
"So I'm not going to give you a final, definitive figure. But let's just say I want to send lots of friends to Westminster for Ian Murray, so he's not alone."
Mr Murray is currently Labour's only MP north of the border.
Mark Diffley, director of the Diffley Partnership polling company, believes 10 to 15 Scottish seats could be a reasonable target. East Lothian, currently held by Kenny MacAskill, who defected from the SNP to Alex Salmond's Alba Party in 2021, is a favourite to turn red.
Mr Diffley told The Scotsman: "There's going to be an opportunity, not least because there is going to be a bit of a vacuum as far as the public is concerned while the SNP elect a new leader. There's going to be this period where they're not going to be talking to the public, they're going to be talking to each other, and sort of working out who's best to lead."
However, he said a "cast-iron" rule of polling in Scotland is people decide how to vote in line with where they stand in the independence debate.
"Fundamentally, if Labour wants to succeed in Scotland, it needs to break the relationship between people's constitutional preference and how they vote in an election," Mr Diffley said. "In other words, they are going to have to persuade people who are supportive of independence to support Labour rather than the SNP. And that challenge remains, whether it's Nicola as first minister or whoever comes in her place."
He added: "There are undoubtedly opportunities for Labour here, and I think if anyone's going to capitalise on this, it's probably Labour that's going to do it rather than the Tories, but I'm still not convinced. The fundamentals here are still quite challenging for Labour, I would suggest."
Comments
 0 comments
Want to join the conversation? Please or to comment on this article.