Army's shot in the arm for war on Covid - leader comment
Ever since coronavirus vaccines became available there have been calls for the Army to be brought in to help ensure the drugs reach as many people as possible as quickly as possible, so today's announcement by Defence Secretary Ben Wallace is extremely welcome.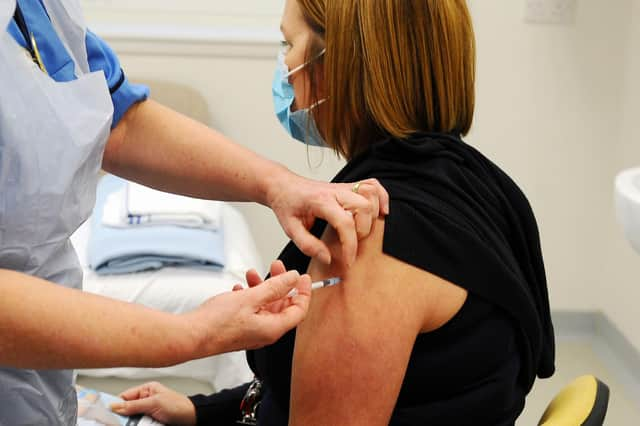 Over the next 28 days, troops drawn mainly from the Royal Scots Dragoon Guards based at Leuchars will identifiy and prepare 80Covid-19 vaccination centres throughout Scotland as part of the largest peacetime resilience operation carried out by the Armed Forces. Once operational, the running of these centres will be handed over to the NHS.
This must surely give hope to those who have criticised the delivery of the vaccine to Scottish patients as "patchy" and slower than in England.
Scottish ministers have pledged a first dose of vaccine to 1.4 million of the most vulnerable Scots by the middle of next month, with Health Secretary Jeane Freeman setting a target of delivering 400,000 a week by the end of February.
But Andrew Buist, who chairs the British Medical Association's GP committee in Scotland, said there were inconsistencies across the GP network. "Some practices have a good supply, some have had none so far," Dr Buist told the BBC's Politics Scotland yesterday.
He added: "We can't plan, that's the key thing. We can't send out appointments to patients until we're sure we have the vaccine in our fridge."
The slower pace of the vaccine rollout compared with England could be explained by the Scottish Government following a different strategy, to ensure care home residents and health workers are at the top of the list.
Dr Buist's complaints came amid criticism of the Scottish Government for awarding a contract worth £2.32 million to an accountancy firm for "management and advisory services" on the vaccine programme.
In justifying this use of public funds the Scottish Government cited "the scale of the unprecedented demand on health services".
The scale of the challenge that lies in the weeks and months ahead is beyond doubt, and therefore the deployment of the Army is as necessary as it is welcome.