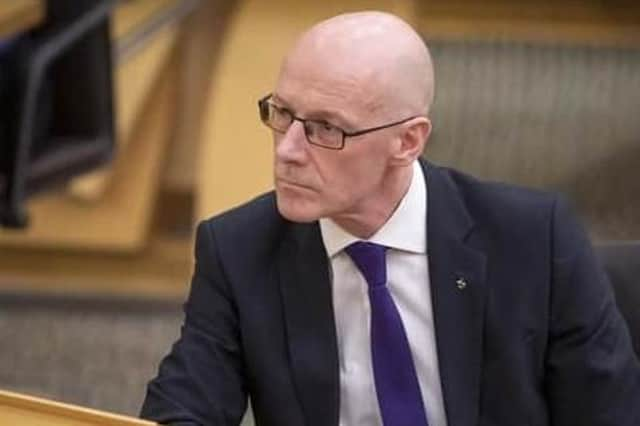 First Minister Nicola Sturgeon said last week her Government would "act to protect teacher numbers" in the face of widespread saving drives by councils trying to balance their budgets for the year ahead. But Cosla, which is seeking legal advice on the issue, stressed the "unworkable" proposals would bring the axe down on other frontline services to make ends meet
The Scotsman revealed last week at least five local authorities – Argyll & Bute, Glasgow, East Renfrewshire, Midlothian and North Ayrshire – have proposed cutting teaching posts as part of efficiencies.
Teaching unions across Scotland are currently taking part in 16 rolling days of strike action in demands for a 10 per cent pay increase, but Education Secretary Shirley-Anne Somerville insists that is not affordable.
Speaking after the meeting, Mr Swinney said: "Today's meeting with local government leaders was to discuss the vital importance we place on protecting teacher numbers and the length of the school week, and to hear their views on how they will deliver that outcome.
"The Scottish Government and local government are committed to recruiting more teachers. Indeed, we have provided additional resource to local authorities to do just that.
"Despite this, the latest teacher census showed a small decline in overall teacher numbers. Any further decrease would be wholly unacceptable – as would any reduction in the school week.
"In the spirit of co-operation, it is my hope that the Scottish Government and local authorities can work in partnership to continue to improve Scotland's education system.
"Next steps will be set out to Parliament by the Education Secretary in the coming days."