Anti-monarchy group Republic to avoid Extinction Rebellion-style demos at coronation
Anti-monarchy group Republic will stage the largest protest action in its history on the King's coronation day, but is not planning any Extinction Rebellion-style stunts.
Graham Smith, chief executive of Republic, said activists will chant "Not my King" and wear yellow T-shirts and carry yellow placards in groups along the procession route and also gather for a major demonstration in Trafalgar Square on May 6.
Mr Smith has vowed to make the peaceful demonstration unmissable and loud, but told The Times that they were not staging any Extinction Rebellion-style demos because "it's not a good look" and "doesn't help the cause".
He said more than 1,350 people had pledged to take part so far.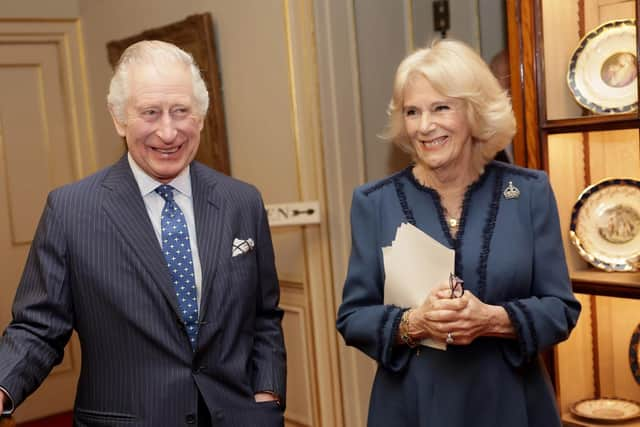 Mr Smith has branded the crowning of Charles and the Queen Consort a "pointless piece of theatre" which will cost tens of millions of pounds and be a "slap in the face" for people struggling with the cost-of-living crisis.
He said: "Anti-monarchy protests will carry one simple message: Do you want Charles or do you want a choice?"
Mr Smith believes King Charles' ascension to the throne provides the group with an opportunity to spread its message after admitting that heckling the Queen before her death would not have gone down well with the public.
He said: "Charles is a very different person. He just inherited the throne and inheritance is an issue," he previously told MailOnline.
"We think now is the right moment for us to push our message. We did protest the Queen, such as at the 2012 [Diamond] Jubilee.
"Other people certainly had a greater level of respect for the Queen. The Queen enjoyed deference and it put people off criticising her directly. We were aware heckling her wouldn't go down well.
"But everything has changed, it's a very different monarchy. This has changed the nature of the campaign."
The campaigners have written to every police force in the UK including the Metropolitan Police asking for reassurances they will not interfere in "peaceful and meaningful" protests against the monarchy.
Protesters have already targeted Charles at recent public appearances, with their "Not my King" signs and shouts of "Why are you wasting money on a coronation Charles?".
The group is asking people to sign a pledge to protest and to add their voices to their call for the UK to become a republic and have an elected head of state.
"On Saturday 6th May the eyes of the world will be on the coronation," its website says. "This is the moment we make our objection loud, visible and impossible to ignore."
During the ceremony, the King will be crowned alongside Camilla, the Queen Consort.
The new King will have a lavish ceremony on May 6th at Westminster Abbey which will start at 11am.
Charles and the Queen Consort will make their way back from Westminster Abbey via Parliament Square, along Whitehall, around Trafalgar Square, through Admiralty Arch and down The Mall back to Buckingham Palace.
The coronation procession stretches to just 1.3 miles – around a quarter of the length of the late Queen's five-mile celebratory journey which went through Piccadilly, Oxford Street and Regent Street.
Comments
 0 comments
Want to join the conversation? Please or to comment on this article.