Speaking to The Scotsman in the third part of our exclusive election video series, On The HolyRoad, the former SNP leader in Westminster accused the Prime Minister of being unwilling to visit Scotland because he is unpopular.
Mr Robertson lost his Moray seat at Westminster in 2017 and is now running to be the MSP for Edinburgh Central.
Discussing support of independence, Mr Robertson explained both Brexit and Mr Johnson were factors in encouraging support.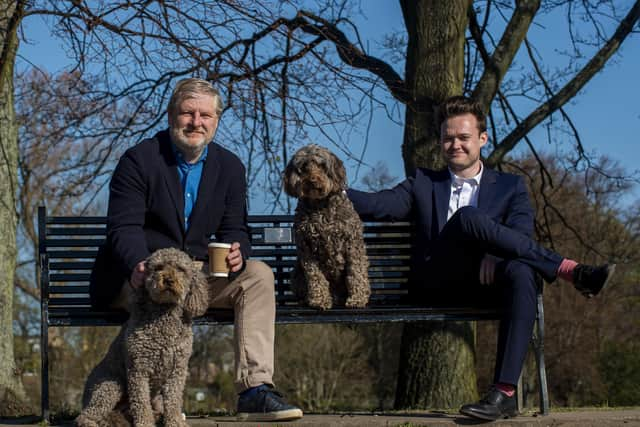 He said: "I've been doing a lot of polling. I run an organisation called Progress Scotland, which researches the opinion of people who are open-minded or are undecided about Scottish independence and the two biggest single factors that have moved people since 2014 has been Brexit, so the fact that we voted to remain, except we're being taken out of the EU against our our democratic wishes.
"And also Boris Johnson he is the personal embodiment of the politics that we've rejected in Scotland. And, of course, the Tories haven't won an election in this country since 1955, but they're still running it, which is preposterous.
"People's opinions are clear and people have every right to feel as strongly about him as I do, I don't think he's fit for public office, let alone being Prime Minister of the country.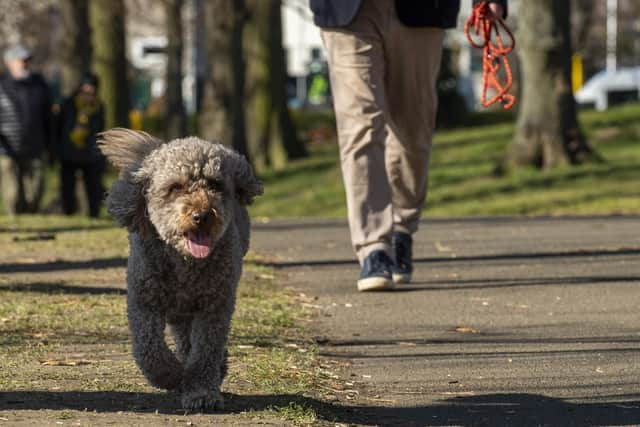 "He runs Scotland, although we didn't vote for him, it's such a ludicrous state of affairs … this is someone who's not even prepared to come here during the election to support his own party and there's a reason for that, which is he is massively unpopular."
The University of Aberdeen graduate urged voters not yet convinced by independence to still support his party, citing their domestic record and insisting they could decide on leaving the UK when the time came.
He explained: "On the constitutional question, for those people who are not persuaded yet to support a yes vote in a referendum, that's something they can decide about when we have a referendum.
"I understand that if people are not in favour of independence, they're less likely to vote SNP, but you're also deciding who is best placed to be a local representative who will be able to be a part of decision making and so it makes sense, even though it's perhaps not your first preference, to think about voting for myself.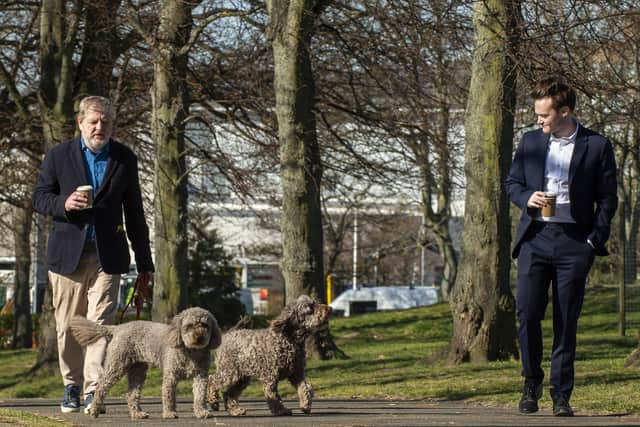 "A referendum is coming and I think even people who are opposed to independence know that."
The SNP's former deputy leader also dismissed the idea that he was angling to replace Nicola Sturgeon one day, insisting "we have an excellent First Minister".
He continued: "It is not a post that I am aiming for, not just because Nicola Sturgeon is First Minister, but I have a job that I want to do, which is to be the MSP for Edinburgh Central as my first priority.
"If I have additional responsibilities if the SNP is re-elected, if I have the good fortune to be asked to do something I will be pleased to do that.
"I want to be a good father and to get that work and life balance is really, really important to me."
Downing Street have been approached for comment.
If you haven't already, please consider supporting our trusted, fact-checked journalism by taking out a digital subscription.