Andy McDonald resigns from shadow Cabinet during Labour conference
A key member of Labour's shadow Cabinet has resigned as internal rows threaten to completely derail the party's conference in Brighton.
Andy McDonald, the shadow secretary of state for employment rights and protections, quit on the third day of his party's conference amid a row over Universal Credit.
Writing to Labour leader Sir Keir Starmer, Mr McDonald accused his office of telling him to argue against bringing a £15 minimum wage and statutory sick pay.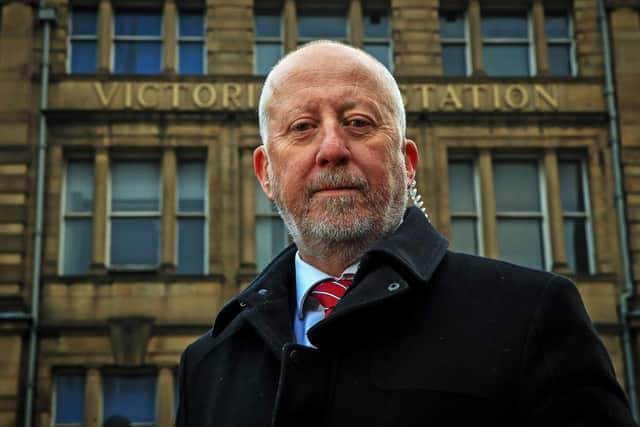 He said: "I joined your frontbench team on the basis of the pledges that you made in the leadership campaign to bring about unity within the party and maintain our commitment to socialist policies.
"After 18 months of your leadership, our movement is more divided than ever and the pledges that you made to the membership are not being honoured. This is just the latest of many.
"Yesterday, your office instructed me to go into a meeting to argue against a national minimum wage of £15 an hour and statutory sick pay at the living wage. This is something I could not do.
"After many months of a pandemic when we made commitments to stand by key workers, I cannot now look those same workers in the eye and tell them they are not worth a wage that is enough to live on, or that they don't deserve security when they are ill."
Shadow communities secretary Steve Reed said he was "genuinely surprised" by the resignation of Mr McDonald.
Asked about Mr McDonald's accusations, he told BBC Radio 4's PM programme: "Well, I don't think it's true for starters."
He added: "Right now, I'm a little bit surprised to hear this just because of the conversations we were having earlier on and I know how invested he was in the new deal for working people and so was [deputy leader] Angela [Rayner], who he launched it jointly with, so I'm genuinely surprised."
Shadow chancellor Rachel Reeves told a conference fringe event she was unaware of Mr McDonald's dramatic resignation from the shadow Cabinet.
She said: "I can't answer questions about why he has resigned.
"I pay tribute to Andy McDonald for the great work he has done on the front bench."
Responding to Mr McDonald's resignation, Conservative Party co-chair Oliver Dowden said: "At #Lab21 Labour are divided and fighting among themselves.
"Now they are even resigning during their own party conference! Labour's conference gets more chaotic by the minute. How can people trust them to run the country?"
Len McCluskey told Times Radio Mr McDonald was "the last Corbynite in the shadow Cabinet".
The former Unite boss said: "I've only just heard the news, John, and it's sad because Andy … well in essence he's the last Corbynite in the shadow Cabinet. And it's a terrible shame.
"He's a really decent man. He's worked very, very hard with all the trade unions on employment issues and his letter of resignation is quite stinging.
"He makes the point that Keir was elected on a radical platform and yet he has abandoned that radical platform and the party is moving more and more away from it.
"Now he's made this specific allegation that he was asked to argue against a £15 minimum wage, which he wasn't prepared to do.
"But yeah, it's a blow.""
Comments
 0 comments
Want to join the conversation? Please or to comment on this article.