Anas Sarwar puts Scottish Labour on election footing amid SNP turmoil as he revamps his top team
Scottish Labour leader Anas Sarwar declared his party is "election ready", with key figures appointed as election co-ordinators.
Scottish Labour's deputy leader Jackie Baillie and Ian Murray, the party's single Scottish MP and shadow Scottish secretary, are taking on the roles ahead of the UK general election, which is expected to take place some time next year.
Mr Sarwar declared Scottish Labour could win seats from the SNP and help "kick the Tories out" of power at Westminster.
Recent polls have suggested a narrowing of the gap between the SNP and Labour in Scotland, while the party's UK leader Sir Keir Starmer has also made a number of campaign trips north of the border in a bid to woo voters.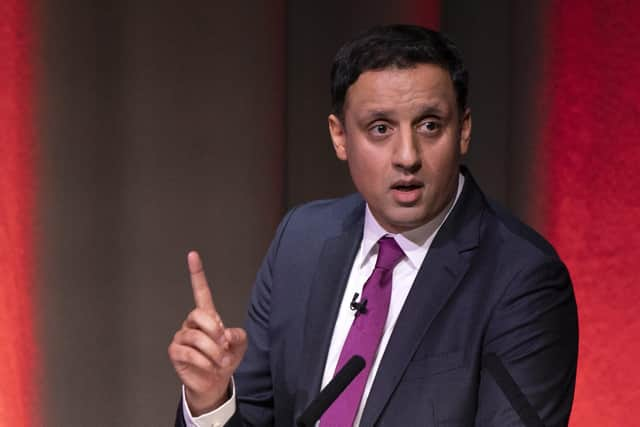 Ms Baillie takes on the role of general election campaign coordinator alongside her existing post as Labour's Scottish spokesperson on NHS recovery, health and social care and drugs policy.
Fellow MSPs Carol Mochan and Paul Sweeney will also work on the health brief, with Ms Mochan the party's spokeswoman for public health and women's health, while Mr Sweeney will speak on mental health and veterans issues.
Daniel Johnson, who had been Scottish Labour's finance and economy spokesman, is given a slightly changed brief, speaking for the party on economy, business and fair work.
Michael Marra, who had been education spokesman at Holyrood, now becomes Labour's finance spokesman, while Pam Duncan-Glancy, who had been social security spokeswoman, now takes over the education role.
Sarah Boyack meanwhile is moved from external affairs, culture and the constitution to become the spokeswoman for net zero, energy and a just transition.
Labour MSP Rhoda Grant, who had been chief whip as well as spokeswoman for land reform and the islands, sees her role altered to so that she will now speak on rural affairs, land reform and the islands.
Neil Bibby is switched from being transport spokesman to Labour's spokesman on the constitution, external affairs and culture.
Paul O'Kane, who was spokesman for public health, social care and drugs, now becomes the spokesman for social justice, social security and equalities, while Pauline McNeil remains as justice spokeswoman.
Mark Griffin also remains in his current role as local government and housing spokesman, with Martin Whitfield staying as spokesman for children and young people, but also taking on the role of business manager within the party at Holyrood.
Alex Rowley, a former Scottish Labour deputy leader, becomes transport spokesman, while Mercedes Villalba stays as environment and biodiversity spokeswoman.
Foysol Choudhury also retains his culture, Europe and international development spokesman role, with Katy Clark staying on as community safety spokeswoman.
Speaking about his revamped front bench team Mr Sarwar said: "Today I am announcing that Scottish Labour is election ready, with my colleagues Ian Murray and Jackie Baillie being unveiled as co-coordinators for the next general election in Scotland.
"At that election, only Scottish Labour can take seats from the SNP, kick the Tories out, and deliver the Labour government that Scotland badly needs.
"From implementing a meaningful windfall tax on oil and gas giants to creating GB energy and the thousands of jobs that will bring to Scotland, a Labour government will transform our country.
"The road to that Labour government begins in Scotland."
Comments
 0 comments
Want to join the conversation? Please or to comment on this article.