Analysis: What next for Sir Keir Starmer after suspending Jeremy Corbyn?
Jeremy Corbyn has been suspended from Labour after he refused to withdraw his response to the EHRC report.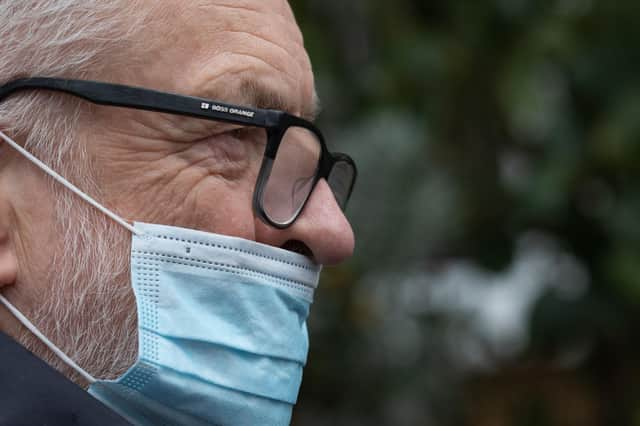 The human rights watchdog found that his party was responsible for unlawful acts of harassment and discrimination, something Mr Corbyn dismissed as "dramatically overstated for political reasons". With the political nous he's known for, the former leader added "a false impression has been created of the number of members accused of antisemitism." Never apologise, never explain.
Sir Keir had initially looked hesitant to suspend Mr Corbyn, evading the question when repeatedly asked directly at today's press conference. Just hours later, Mr Corbyn refused to withdraw his comments and was gone.
The sanction is a sign Sir Keir will stick to his word, and continue his ruthless streak when it comes to infractions from those he doesn't like. Corbyn? Gone. Rebecca Long-Bailey? Gone. Rosie Duffield? She's listening and a part of the movement.
His actions however have now raised the prospect of yet another Labour civil war, in a fierce battle between those who will and won't listen to Jews. Dropping socialist MPs who talk like Twitter bots is one thing, booting out the former leader is much more difficult for members to swallow.
It is a risky move for the former head of the CPS, with voting still underway for both Labour's National Executive Committee as well as for the new leader of Unison. Sir Keir had vowed to "unite" the party, but today could galvanise the left and see those willing to give him a chance switch to more socialist candidates.
The backlash has been swift and tepid, with Corbyn's supporters deeply furious at a man facing the consequences of his own extensive and appalling actions. His former shadow chancellor John McDonnell labelled the move "profoundly wrong", and the Socialist Campaign Group of MPs tweeted that they "firmly oppose the decision". There has been no period of quiet reflection, just public declarations of a refusal to learn.
These voices will now be amplified, and could prove difficult when it comes to making policy and seeking support from the trade unions. He knows this, and today called an emergency shadow cabinet meeting, followed by an NEC meeting. Labour finally has a leader who acts quickly.
But from coronavirus restrictions to accepting the Brexit debate was over, Sir Keir has never willingly gone into a battle he doesn't think he can win. No MPs have resigned in protest yet, and even the most far-left union can see which direction the party is headed.
Ultimately Mr Corbyn's supporters face a choice. They can respect the mandate, engage with Jews to understand their own actions, and back a leader who has seen Labour revived in the polls. Alternatively, they can side with a historic loser currently suspended by the party who led Labour to two election defeats.
It seems a simple decision, but these are people who looked the other way when Mr Corbyn lay a wreath to terrorists, defended antisemitic murals, appeared with Holocaust deniers, claimed Zionists don't understand English irony, wrote a forward to a book which argued banks are controlled by Jews, and filed an EDM to rename Holocaust Memorial Day.
Sir Keir today finally made a break from that, but whether it's a clean one remains to be seen.
A message from the Editor:
Thank you for reading this article. We're more reliant on your support than ever as the shift in consumer habits brought about by Coronavirus impacts our advertisers.
If you haven't already, please consider supporting our trusted, fact-checked journalism by taking out a digital subcription.
Comments
 0 comments
Want to join the conversation? Please or to comment on this article.