It's important to say first this was not a universal and fully supported decision within Government. There are several in Whitehall who either supported Holyrood's legislation, or understood that blocking it would only make relations between the administrations worse.
The Act is also, at least internationally, not controversial, seeing Scotland adopt a practice endorsed by the United Nations and adopted by 30 countries.
When first elected Prime Minister, Rishi Sunak made an effort to improve things, calling the First Minister and showing more respect for Scotland than both of his predecessors.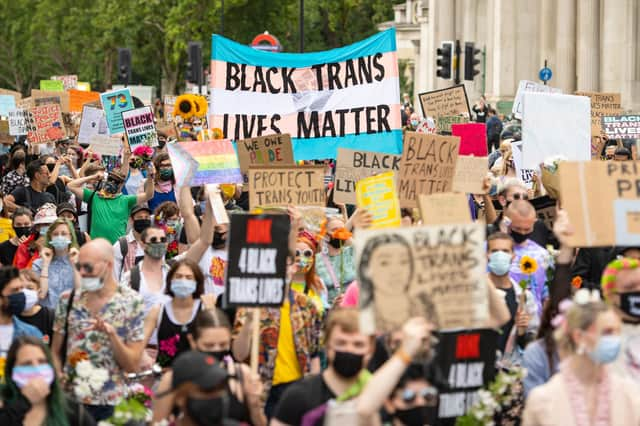 But ministers have decided this is a hill worth dying on, launching a clash with Nicola Sturgeon and the SNP that will last months and likely leave relations in tatters.
This will go to the courts, be argued about within each party and spark rifts not yet public. Sir Keir Starmer will have to explain why he is out of step with Scottish Labour, and ministers will have to explain how they support trans rights while falling behind other countries.
The SNP have made much over wanting more powers and the ability to hold another independence referendum, but with some matters reserved, there was not a real example of being directly blocked by the UK Government.
Not being able to enact legislation passed by Scotland's own Government, supported by a majority of its MSPs, including some Conservatives, will be framed as Westminster opposing Holyrood, not just the SNP.
The First Minister has already labelled it "a full-frontal attack" on the Scottish Parliament and claimed, if successful, it will be the first of many. They will argue this is not really about interfering with the Equalities Act, but stopping policies Westminster does not agree with.
Improving things for trans people was in the manifesto of every party bar the Tories at the last election, something charities are already pointing out.
The UK Government will now try to show why this interferes with equalities across the UK, and claim the SNP are over-reaching.
Failing to do so will boost independence, and even winning will be framed as Scotland only allowed to be as socially progressive as England lets it.