Analysis: Rishi Sunak's approach to Scottish media was dripping with Number 10 arrogance
The approach to Scottish media from Number 10 across multiple Prime Ministers has been, at best, contemptuous, but it reached a fresh nadir at the Scottish Conservative conference.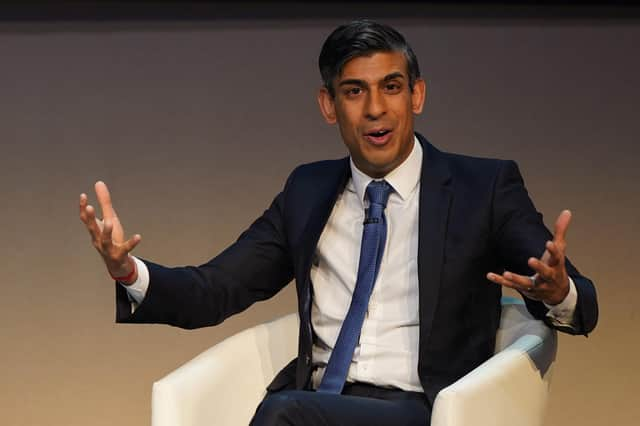 For only the second time since becoming Prime Minister, Rishi Sunak was in Scotland speaking – ostensibly – about Scottish issues such as independence, the struggling health service, and the crisis engulfing the SNP.
Apart from a few jokes in a speech that resembled a Tony Blair tribute act more than anything else, it was clear the Conservative leader's affection and interest in Scotland is skin deep.
His understanding of the media landscape also requires a crash course in PR.
Inviting just six hand-picked journalists from supposedly friendly media was never going to hold given the unprecedented restriction on access it represented.
On a day where the BBC chairman resigned over a political scandal involving the former Prime Minister, it set up a full-scale mutiny.
This was a problem easily solved by the solution put in front of the Prime Minister's aides by the press pack – let us all in, at the very least to listen, even if it remained a time-pressured 'huddle'.
But no, instead Number 10's special advisers decided that – presumably as punishment – Mr Sunak would no longer speak to any member of the print press and answer one solitary question for broadcasters.
That – predictably – resulted in a boycott from all newspapers and broadcasters, forcing a u-turn and, eventually, access for all.
Imagine the fury and anger if this had been attempted with the Westminster lobby – it would not have stood, nor should it in Scotland.
Ask any senior Scottish Conservative about this and the reaction will be one of dismay but not of shock.
This arrogant, contemptuous approach to Scottish media is years old and is driven by the belief the press will simply nod in appreciation when offered the smallest morsel of access.
Even Scottish Tories loyal to the hilt were banging their heads against the proverbial wall, aghast at the fact such an avoidable row would now dominate coverage.
If the Prime Minister claims to govern for all of the UK, as he repeatedly claims, it is fundamentally part of his job to answer questions from all of the media.
Instead, Rishi Sunak showed his cowardice.
Comments
 0 comments
Want to join the conversation? Please or to comment on this article.