Analysis: Defending a budget is always harder than delivering it
The dust has settled on Jeremy Hunt's budget, and the aftermath has not been easy for the Chancellor.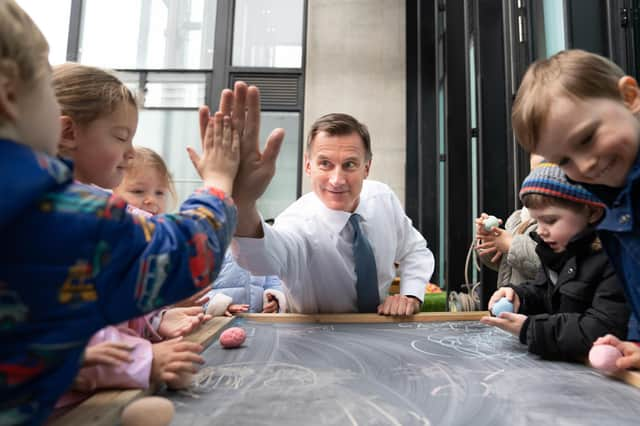 Delivering the Budget on Wednesday, Mr Hunt seemed at ease as he unveiled a series of surprise spending announcements to loud cheers from his own party.
Having been Health Secretary before, the South West Surrey MP is no stranger to hard decisions, nor defending them in the Commons, and gave a strong performance, full of jokes at Labour's expense.
Initially, it appeared he had reason to crow. The UK was not in a "technical recession", and there was money for expanded childcare support, and abolishing the pensions lifetime allowance, putting more of people's money back in their own pockets.
This, combined with the now immovable freeze of fuel duty meant there were popular policies and a substantial amount of spending, working out at around £21 billion a year.
But in the harsh light of morning, if not the dwindling daylight after, questions began to emerge.
How many people would benefit from scrapping the pensions lifetime announcement? The Chancellor can't say, despite the Treasury needing those figures to have costed it. Estimated at around 10,000, he also can't say why those who have paid over a million into their pensions are the ones being given extra support.These are basic things, and answers you need when the opposition suggest it's a bung for the the rich worth £27,000 a year.
As for childcare support, what initially seemed expanded help is still that, to an extent, but it doesn't kick in for two years, and schools are also expected to pay for it.
While tax on beer was frozen for pubs, duty on Scotch whisky went up, in a bitter blow to the industry. Asked how this is fair, Mr Hunt could only answer that support for the industry remains, as if focusing on what the Government is doing is wrong, it's the words that matter.
Then there is the avoiding a recession, which forecasts say is still coming, with the greatest drop in living standards on record.
With the current state of the economy, there are no easy answers, and despite the Budget, things are a long, long way from getting better.
Comments
 0 comments
Want to join the conversation? Please or to comment on this article.