The First Minister herself is clear that the best route forward is still an agreed vote along the lines of 2014. But the UK Government has refused to consent to this, and the Supreme Court unanimously ruled the Scottish Parliament does not have the power to legislate in this area.
There has to be an alternative, Ms Sturgeon insists. But is her chosen option the best route forward?
Pete Wishart, the SNP's longest-serving MP, has called it a "massive gamble", adding: "But what else can we do?"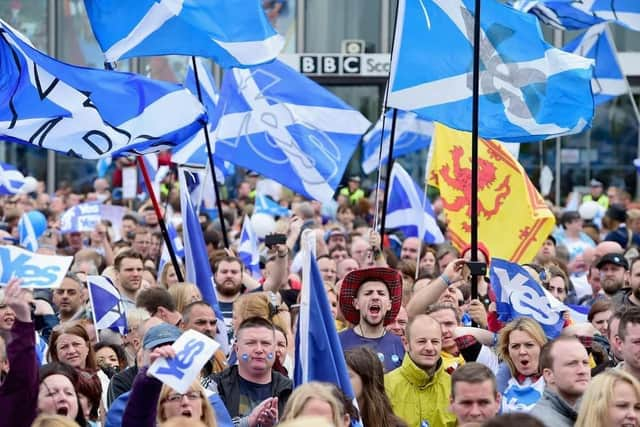 Stewart McDonald, the Glasgow South MP, said it would mark a major departure for the party. Writing in this paper, he added: "For many years we have separated a vote for the SNP and a vote for independence. If we are to ditch that patiently crafted position – central to delivering 16 successful years in government and mainstreaming our cause – then we should do so only on sound, solid merit, not a throw of the dice."
There are now suggestions the SNP's leadership is rowing back on the pledge ahead of a special conference in March. The party's National Executive Committee has set out an alternative option of contesting the next Scottish Parliament election in 2026 as a de facto referendum instead.
On the one hand, it would be strange to hold a special conference on the issue and not debate different options. But on the other hand, setting out an alternative route does suggest a change of tack.
Nevertheless, the broad policy remains the same – and so do many of the potential stumbling blocks. How would it work in practice? And what's to stop the UK Government simply refusing to engage, as it has done following multiple previous elections?
A Holyrood election also raises its own unique questions. Which votes would count, the constituency or the region? Both?
SNP politicians are right to be worried about the road ahead. If they are not careful, it risks leading them into an almighty mess.