The Scottish Conservatives called the figures "shocking and utterly heartbreaking" and urged SNP minister to take urgent action.
It comes after statistics released by the Scottish Government on Tuesday showed 9,130 children were in temporary accommodation on September 30 of last year.
The figure has risen by 10 per cent from the previous year, and is the highest since at least March 31, 2019 – as far back as current records go – when the number was 6,795, a rise of 34 per cent.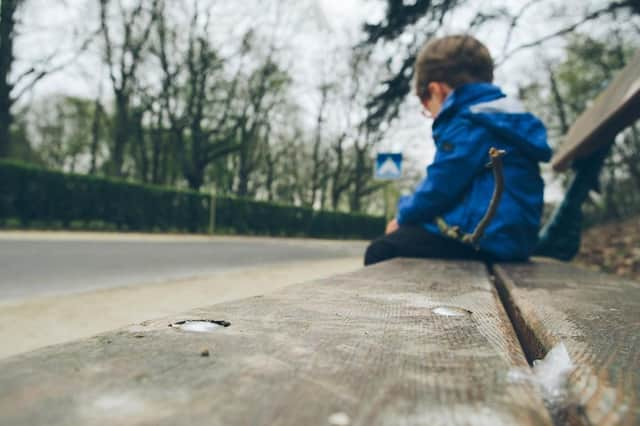 Conservative MSP Miles Briggs asked the Government how many families have lived in temporary accommodation for at least three years in the period since 2012.
In a written response, SNP Housing Secretary Shona Robison said 447 households with children included in the homelessness application have spent three years or more in temporary accommodation.
However, information about temporary accommodation placements is only available for all councils from 2017/18, so this data does not capture the full picture.
Mr Briggs said: "It is shocking and utterly heartbreaking that so many children are living in temporary accommodation. Numbers are soaring on SNP ministers' watch and have risen by 10 per cent in the last year alone.
"These figures are scarcely believable. Hundreds of children are spending years in this sort of accommodation, which will have a hugely detrimental impact on their physical and mental wellbeing.
"SNP ministers cannot continue to ignore the ever-worsening housing crisis in Scotland. Our young people are paying too heavy a price for their inaction. They need to urgently act before these numbers spiral further out of control."
Between April and September of last year, there was a 6 per cent rise in the number of homelessness applications compared to the same period in the previous year, rising from 17,992 to 19,066.
There was also a 6 per cent rise in the number of people applying for homelessness support who said they had slept rough the previous night in the same period, rising from 692 to 733. Meanwhile, the number of people who reported sleeping rough in the three months before their application rose by 7 per cent from 1,104 to 1,184.
Ms Robison said: "The number of households, and particularly children, in temporary accommodation in some council areas is too high. This is of significant concern and unacceptable and we are firmly committed to reducing it. That is why we commissioned an action plan from experts in the sector to reduce the number of households in temporary accommodation and the length of time spent there and the recommendations are expected shortly.
"Tackling homelessness and ending rough sleeping is our priority, and we are providing a total of £100m from our Ending Homelessness Together Fund to transform the homelessness system. We're also providing local authorities with £30.5 million for their work to prevent and respond to homelessness and they are making encouraging progress with the implementation of their Rapid Rehousing Transition Plans."