Alister Jack 'standing guard over Stone of Destiny to stop nationalists stealing it again'
Scottish Secretary Alister Jack is "standing guard" over the Stone of Destiny in London to make sure "nationalists don't steal it again", the Scottish Conservative conference in Glasgow has been told.
Mr Jack delivered his keynote speech via video link because he is engaged in official duties relating the arrival of the stone at Westminster Abbey.
The Stone of Destiny – also known as the Stone of Scone – was transported from its usual home in Edinburgh Castle to London earlier this week, where it will be used in the coronation of King Charles.
The stone, which weighs 125kg, will be placed in the Coronation Chair for the enthronement of Charles, before returning to Scotland afterwards.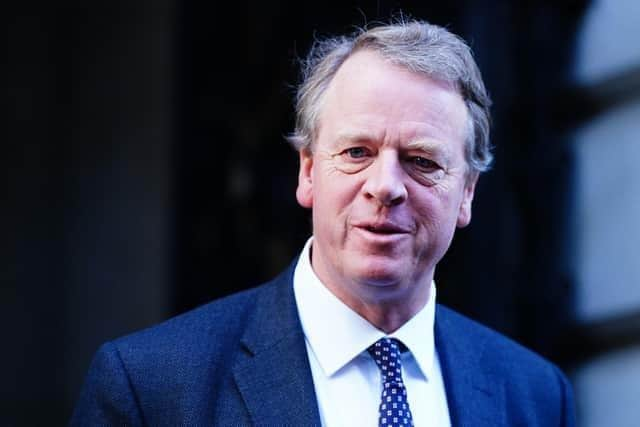 Introducing Mr Jack's virtual address, Scotland Office minister John Lamont joked the Scottish Secretary was "standing guard" over the stone to ensure "nationalists don't steal it again".
He told delegates Mr Jack had been "unavoidably detained in London, standing guard over the Stone of Scone ahead of its central role in the King's coronation next week". He added: "Alister is primarily making sure that Nationalists don't steal it again. But he is also making absolutely certain that the stone does come back to Scotland."
Mr Jack meanwhile said he could not be in Glasgow for the conference because he had "an important job elsewhere helping to prepare for the coronation of His Majesty the King". In a video address he told the conference: "I hope you'll agree that as excuses go, that one passes muster."
The Stone of Destiny was famously "repatriated" from Westminster Abbey by four Scottish students on Christmas Day, 1950.
Comments
 0 comments
Want to join the conversation? Please or to comment on this article.