Alex Salmond: Scots must drive for independence now after being 'conned' in 2014
The former first minister is addressing his Alba party conference on Saturday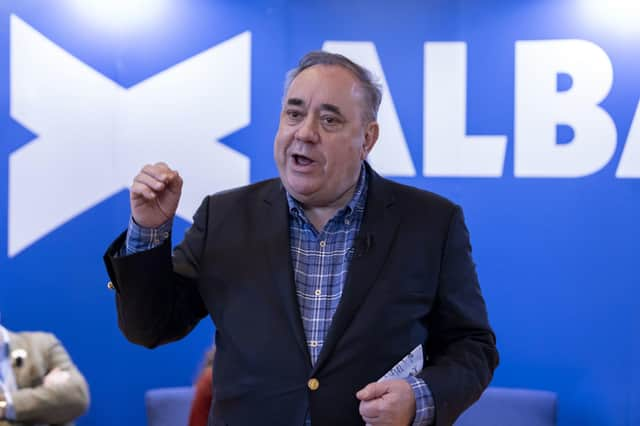 Scots need to "drive forward now" with a fresh independence bid after voters were "conned" into staying in the UK in 2014, Alex Salmond will claim.
The former first minister will insist that almost a decade on from the referendum, the arguments that led to a majority voting for the union have been "destroyed".
Mr Salmond, who formed the pro-independence Alba Party after quitting the SNP, will make the claims as he addresses his party conference in Inverness on Saturday.
He will use his keynote speech to accuse the UK Government, which has repeatedly refused requests for another independence referendum, of "running scared".
Mr Salmond will say: "The Tories have not just wrecked the economy – they have wrecked their own economic case for the union along with it."
He will claim that in 2014, pro-UK parties "told us we would be safe in Sterling", but "now Sterling is kept afloat by sky-high interest rates and every household in Scotland is paying the price".
He will continue: "In 2014 they told us that staying in the UK would mean lower energy bills – falling by £50. Now every household in Scotland is paying thousands extra.
"The No campaign in 2014 sneaked home on a false prospectus. Tory and Labour – the Better Together coalition – conned Scotland out of independence.
"With independence support still running high at 48%, Scots need to drive forward now on an independence agenda and not be duped or side-tracked once again.
"Scotland has the people, the resources and the foundations to be a successful independent country. It's time for independence."
Comments
 0 comments
Want to join the conversation? Please or to comment on this article.