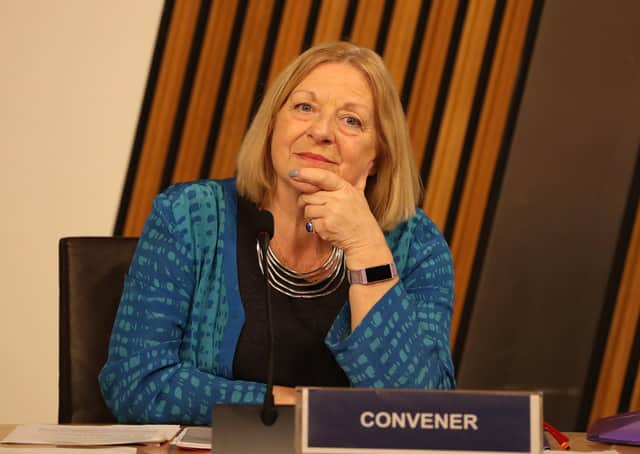 Deputy First Minister John Swinney has refused to hand over documents about the Government's investigation into the allegations to Holyrood's Committee on the Scottish Government Handling of Harassment Complaints.
Mr Swinney has cited legal privilege for the failure to provide certain evidence, but committee convener Linda Fabiani has now written to him calling for the Government to fulfil its "repeated commitments" to co-operate. The letter notes previous examples where the Government has waived legal privilege and argues the investigation into how the Government was defeated in court at the cost of more than £500,000 in legal fees awarded to Mr Salmond, were "exceptional circumstances". Ms Fabiani wrote: "Central to the committee's remit is how the Scottish Government dealt with complaints against the former first minister and how it approached the judicial review of its handling of those complaints.
"The committee fails to see how it can conduct effective scrutiny when the Scottish Government is withholding all communications."
Mr Swinney, in a letter dated 31 August, said that an unnamed individual had objected to government documents being released.
Explaining the Government had notified people mentioned in documents that could have been submitted to the committee, Mr Swinney said: "A formal objection has been received by the Scottish Government on behalf of an individual in response to our notification.
"In considering the points made in that objection we are taking further legal advice about the options available to us in order to be able to submit to the Committee the range of documents which we would like to send."
He added: "The process of resolving this position will have a bearing on when the Scottish Government will be able to submit this tranche of documents to the Committee, and I will update you as soon as I have further information."
Commenting on the situation, Scottish Labour's deputy leader and committee member Jackie Baillie said: "The secrecy must end.
"This Committee cannot be deprived of vital information that could hold the key to the debacle that we are investigating.
"The Scottish Government cannot hide behind smoke and mirrors. We need clarity and we need it now."
A Scottish Government spokesman said: "Successive Scottish and UK governments have not disclosed the source or content of legal advice other than in the most exceptional circumstances.
"Legal privilege is inherent to the functioning of good government and the rule of law.
"It's important that the legal advice which Ministers and their officials receive is full and frank, and not affected by concerns about it subsequently becoming public."