Alba Party: Douglas Ross brands Alex Salmond 'unfit to stand' for office as the former First Minister launches new rival pro-independence party
Alex Salmond is "unfit to stand for the Scottish Parliament", Douglas Ross has claimed, as political rivals rushed to condemn the former first minister's new pro-independence party.
At a press conference on Friday afternoon, Mr Salmond announced he would lead the Alba Party at the coming election, fielding at least four candidates in each regional list.
He said the aim of the party was to achieve a "supermajority for independence" by winning several list seats on top of the constituency seats secured by the SNP.
Speaking at a press huddle after a North East campaign launch on Friday, Scottish Conservative leader Douglas Ross attacked the former first minister's character.
He said: "I think people will look at what has happened in the last few years, what [Alex Salmond] was accused of and, indeed, what he himself accepted doing, and I think they would agree with me that he's a completely inappropriate person to seek elected office.
"He's unfit to stand for the Scottish Parliament."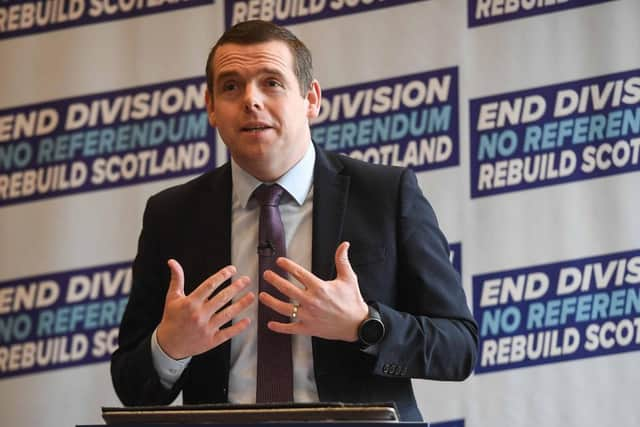 Mr Ross added: "I am confident in the Scottish public that they will will look at what he has done – what he has accepted – and deem him not to be someone they want to see represent them within the Scottish Parliament.
"The Scottish Conservatives are the only party in Scotland with the strength and determination to take on all Nationalists, whether that's Nicola Sturgeon's SNP or Salmond's rabble.
"This election has become even more important. There is a stark choice between destructive Nationalist separation and a positive future for Scotland and our place in the United Kingdom.
"One one side is Salmond, Sturgeon and a Labour party too weak to stand up to them, with the Scottish Conservatives firmly on the other."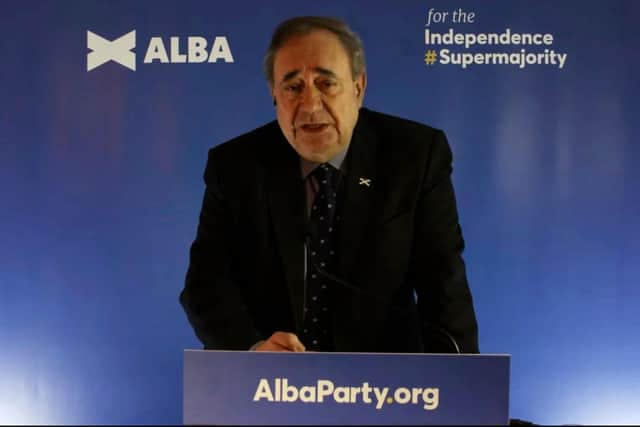 Mr Ross added: "We will do everything possible to block another divisive referendum and ensure the Scottish Parliament works towards rebuilding and recovery after the pandemic."
At the same time, an SNP spokesperson said the launch of the Alba Pary was "perhaps the most predictable development in Scottish politics for quite some time".
The spokesperson said: "At this time of crisis, the interests of the country must come first and should not be obscured by the self interest of someone who shows no sign whatsoever of reflecting on serious concerns about his own conduct – concerns which, to put it mildly, raise real questions about the appropriateness of a return to public office.
"The SNP has led the country through the last 12 months of the Covid pandemic and at this election we offer the experienced, responsible and forward looking leadership that the country needs.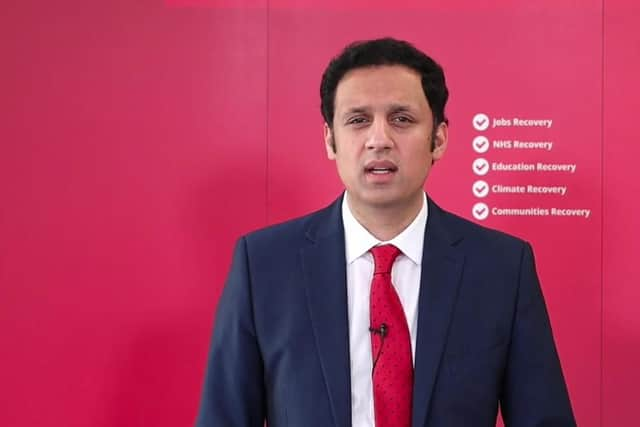 "Our plans to get Scotland through and out of the Covid crisis, and support a recovery with fairness and equality at its heart, with the opportunity to put Scotland's future in Scotland's hands, will be the focus of our election campaign.
"The only way to secure strong leadership, a referendum on independence and a positive future for the country is to cast both votes for the SNP on May 6."
Meanwhile, Scottish Labour leader Anas Sarwar said: "The people of Scotland deserve so much better than the score settling and old politics that the SNP and Tories are offering.
"We are still in the midst of a pandemic. Lives and livelihoods are still at risk. This election must be about our national recovery and the people of Scotland's priorities, not the old arguments between personalities who believe their interest matters more than the national interest.
"Our politics must be better than this. Scottish Labour, under my leadership, will focus on Scotland's recovery.
"We can't trust the divided SNP with recovery, nor can we trust Boris Johnson's Tories.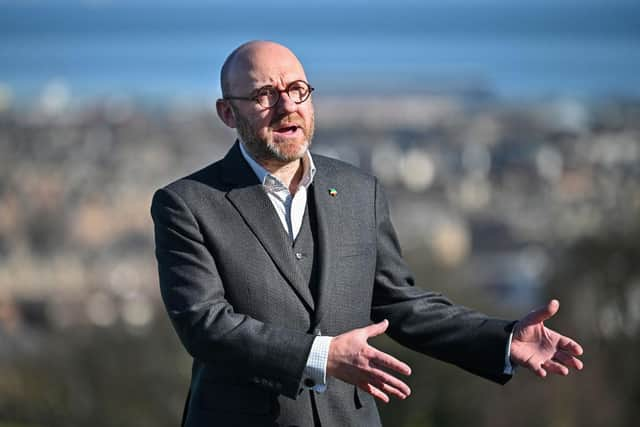 "I am fighting this election to deliver a national recovery plan for Scotland and to focus on what unites our country, not what divides us."
Responding to Mr Salmond's announcement, Scottish Liberal Democrat campaign chair Alistair Carmichael MP said: "There are no questions about Scotland's future to which Alex Salmond is the answer.
"This astonishing announcement shows just how divided the SNP are. A few years ago no-one could have imagined that the former first minister and his protege would be at one another's throats."
He added: "It shows the arrogance of the nationalists that they want to use the Scottish Parliament as an arena to fight their own feuds instead of being a forum to put recovery first and to make life better for the people of Scotland."
Scottish Greens co-leader Patrick Harvie said: "My focus and attention is not on Alex Salmond.
"I would like to hope there are a lot of people more than ready to move on from the Alex Salmond era.
"Clearly he's entitled to stand. Anyone can put their name forward for the election. I think people are going to want to vote for political parties with a strong track record."
He added: "I won't be wasting any more thought on Alex Salmond as I am on George Galloway."
Mr Salmond's shock announcement comes after he announced plans to take legal action over the "conduct" of the Scottish Government's top civil servant Leslie Evans.
He said the permanent secretary failed to take "real responsibility" for failings highlighted in two reports this week about the government's investigation of harassment complaints against him.
Mr Salmond has denied allegations of sexual misconduct, but admitted in 2018 that he was "no saint" and had made "many mistakes" in his life.
In March last year, a jury of eight women and five men at the high court in Edinburgh found him not guilty of 12 charges of attempted rape, sexual assault and indecent assault.
A message from the Editor:
Thank you for reading this article. We're more reliant on your support than ever as the shift in consumer habits brought about by coronavirus impacts our advertisers.
If you haven't already, please consider supporting our trusted, fact-checked journalism by taking out a digital subscription.
Comments
 0 comments
Want to join the conversation? Please or to comment on this article.