Adult Human Female: University of Edinburgh cancels screening of controversial trans film for second time
The screening of a controversial film about transgender issues has been cancelled for a second time by the University of Edinburgh.
The documentary Adult Human Female was set to be screened at a lecture hall in George Square on Wednesday, but was cancelled amid student protests with protestors restricting access to the venue.
The first airing of the documentary was also cancelled for similar reasons with protests resulting in the film not being screened as planned in December last year.
There had been calls for the screening to be cancelled as the documentary contained content that was "a clear attack on trans people's identities".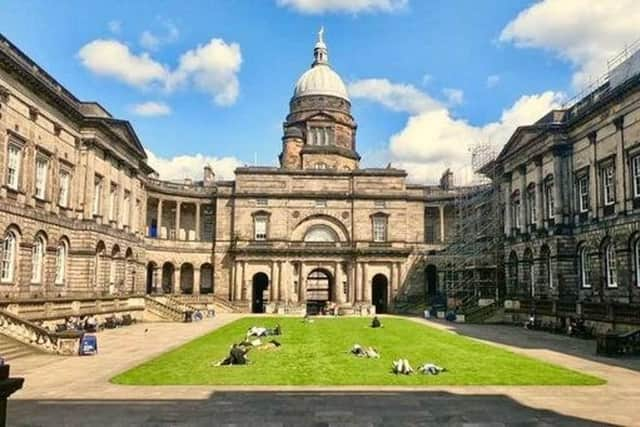 Adult Human Female, made by independent filmmakers Deirdre O'Neill and Mike Wayne, is billed as an "explainer about the issues, how far things have already changed for the worse for women and how difficult it has been to be heard, to be listened to".
A statement from the film directors to the BBC read: "There isn't an iota of hatred in our film".
"The accusation that the film is transphobic is designed to shut down debate."
A University of Edinburgh spokesperson said: "We are disappointed that again this event has not been able to go ahead.
"In line with our commitment to fostering an inclusive, supportive and safe environment for our whole community, we worked with the organisers and put measures in place to mitigate risks associated with the event.
"However, with protesters restricting access to the venue, safety concerns were raised should the event proceed. It was therefore decided that the screening should not continue."
Comments
 0 comments
Want to join the conversation? Please or to comment on this article.