Campaigners saying they are defending women's rights left signs or wrote graffiti at a series of venues on Sunday following a row in which many SNP members cancelled their membership of the party.
The Scottish Government is working to amend the Gender Recognition Act to enable people to self-identify as any gender legally.
This means that transgender people would not need to be diagnosed as experiencing gender dysphoria or prove they have been living as their identified gender for at least two years, before legally changing their gender identity.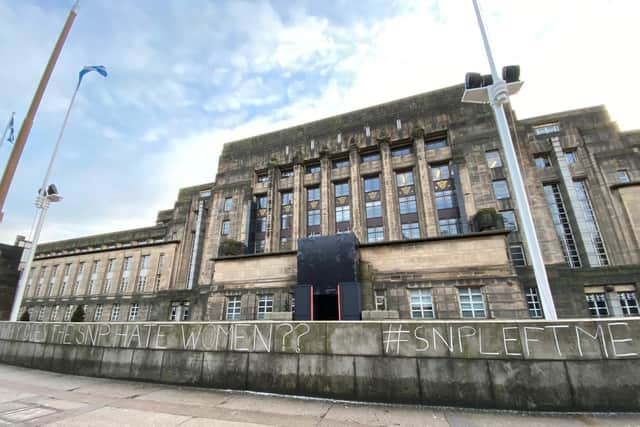 Protesters against the policy have now left signs at St Andrew's House – the headquarters of the Scottish Government – as well as Nicola Sturgeon's official residence Bute House and Princes Street Gardens.
These includes notes saying "defending women's wrights is not a hate crime", as well as the hashtag "#womenwontwheesht".
Other statements ask "why does the SNP hate women" and call for women not to "surrender your sex for an ideology".
The graffiti was later removed by members of the local LGBT community.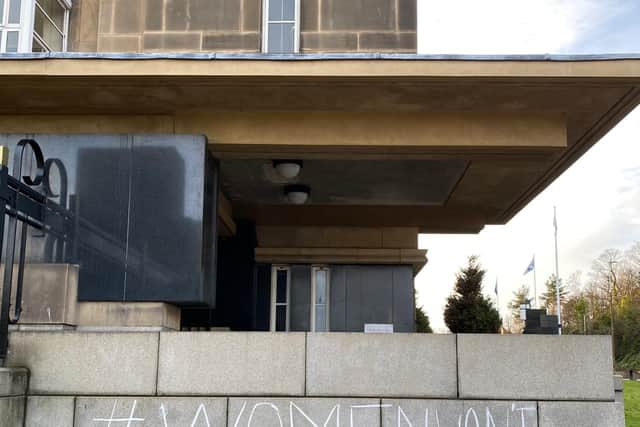 Ms Sturgeon this week defended her views on trans rights, following a row in which some SNP members cancelled their membership of the party.
The First Minister shared a video last week with her 1.4 million Twitter followers, which she described as "not scripted", and something that "comes from [her] heart".
She explained she had been made aware of reports of "mainly young people in significant numbers leaving the SNP".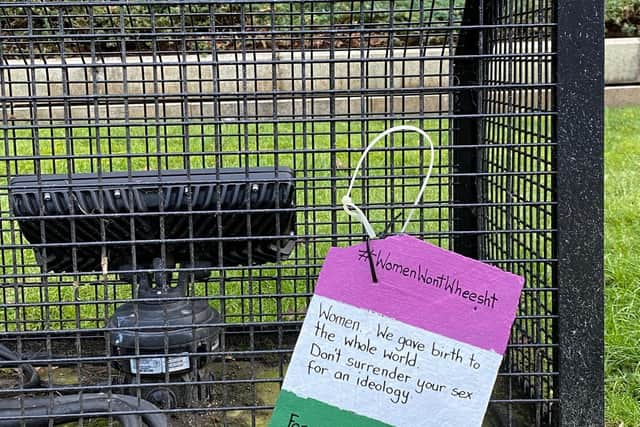 The video came the day after SNP MP Joanna Cherry received backlash on Twitter after she posted a tweet that read "Dear @Twitter your moderation policies are a violation of #FreeSpeech & your hateful conduct policy does not protect women."
However, the proposals have come under fire from SNP politicians, including Scotland's finance secretary Kate Forbes and Ms Cherry.
They are said to have concerns relating to self-identification and 15 of them have written an open letter to Ms Sturgeon and called changing the definition of male and female a "matter of profound significance".
The letter said they were "committed to human rights, equality and dignity for all people" and called for an end to "knee-jerk accusations of transphobia" against anyone who raises concerns".If you haven't already, please consider supporting our trusted, fact-checked journalism by taking out a digital subscription.