Academic who defended Tehran against Lockerbie allegations accused of secretly working for Iranian government
A prominent academic who has staunchly defended Tehran against allegations of its involvement in the Lockerbie bombing has been accused of secretly working for the Iranian government while lobbying US officials and participating in media interviews.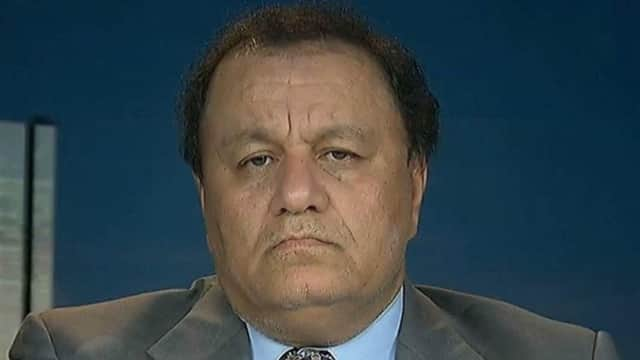 Authorities in the US allege Kaveh Afrasiabi, a political scientist and veteran commentator on Iranian issues, of acting and conspiring to act as an unregistered agent of the Iranian state for more than a decade, during which time he made media appearances rejecting any suggestions that Iran was involved in the 1988 atrocity.
A complaint filed against Afrasiabi in a federal court in New York alleges that he was instructed over what to say to journalists by Iranian government officials assigned to the country's permanent mission to the United Nations, before advocating positions and policies "favoured" by Iran.
The interviews included Afrasiabi's views on a 2014 Al Jazeera documentary, entitled 'Lockerbie: What Really Happened?', which claimed the bombing was ordered by Iran and carried out by the Syrian-based terror group, the Popular Front for the Liberation of Palestine-General Command.
The documentary, which was subsequently screened in the Scottish Parliament, included testimony from Abolghasem Mesbahi, a former high-ranking Iranian intelligence agent, who said Iran had sanctioned the attack in revenge for the destruction in July 1988 of an Iranian airbus mistakenly shot down by USS Vincennes.
Afrasiabi, a former visiting scholar at Harvard University, went on to appear on an Al Jazeera interview, refuting the documentary's premise. However, the complaint against him alleges he was advised on what to say by a press secretary at the Iranian mission, and told to state that he was giving his views as an "independent expert."
During a phone call with the Iranian official on 11 March 2014, the complaint goes on, Afrasiabi was instructed "in sum and substance to explain that both the US and Britain completed their investigations" into the incident.
It also alleges that the day after the interview, Afrasiabi advised the Iranian government to threaten a $500 million lawsuit against Al Jazeera," stating that it "would act as a brake on their current plan and might put a stop." He added: "Soft diplomacy does not answer this specific situation."
Afrasiabi also sent Al Jazeera an article prepared by his Iranian government contacts refuting the documentary's claims, according to the complaint.
It adds that since 2007, Afrasiabi has "surreptitiously derived a significant portion of his income from compensation for services performed at the direction and under the control of the government of the Islamic republic of Iran," claiming he received more than $265,000 over the period, as well as health insurance benefits.
The complaint also alleges Afrasiabi contacted an official in the US State Department, asking for its "latest thinking" on the Iran nuclear issue, without revealing the nature of his relationship with Iranian authorities.
Afrasiabi has described the allegations against him as "lies," while Iran's foreign ministry said the accusations were "baseless," and accused the US of "a clear hostage-taking of Iranian nationals."
According to Afrasiabi's owebsite, he is the author of several books as well as numerous press articles. A section of the site includes excerpts from various media interviews the 63-year-old has given to broadcasters including RT, CNN, and Al-Jazeera. He has also written or co-authored several articles in the New York Times.
A message from the editor:Thank you for reading this article. We're more reliant on your support than ever as the shift in consumer habits brought about by coronavirus impacts our advertisers. If you haven't already, please consider supporting our trusted, fact-checked journalism by taking out a digital subscription.
Comments
Want to join the conversation? Please or to comment on this article.