'60 brilliant people available for roles' says boss of ailing Circularity Scotland
It comes after a warning the body was on the brink of collapse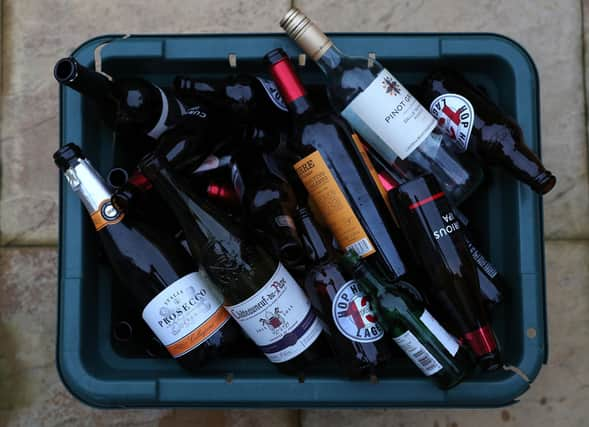 The boss of Circularity Scotland has advertised his staff are available for new jobs as the company set up to deliver Scotland's deposit return schemes continues to wobble.
Donald McCalman, programme director at the company, posted on LinkedIn on Sunday that 60 of his employees were "available for roles".
Staff were sent home last week as it teetered on the edge of collapse with the board unable to confirm whether they would be paid or allowed to return.
It was set up as an industry-run and funded not-for-profit company intended to deliver the deposit return scheme which the Scottish Government effectively scrapped earlier this month, delaying its implementation until 2025 at the earliest.
SNP ministers have blamed the UK Government's decision to grant a limited exclusion to the internal market act allowing the DRS to run without including glass, however Westminster sources state they were protecting businesses from additional costs of a divergent scheme ahead of the UK introducing theirs in a couple of years.
The scheme would have seen an additional 'deposit' of 20p added to the price of bottles and cans, returned to the consumer when they are recycled.
Major drinks producers as well as major supermarkets withdrew their financial support for Circularity Scotland at the end of last week, highlighting a lack of confidence in the scheme and political uncertainty.
On Sunday, Mr McCalman posted about the "grim consequences" of the decision to delay the scheme.
He said: "Most of you will be aware of the recent events associated with the delay to the Deposit Return Scheme in Scotland, and the grim consequences for Circularity Scotland as a direct result.
"I'm not going into the politics or Politics of the last few weeks – this post is focused on the staff and contractors of the company who through no fault of their own now find themselves immediately available for work.
"I've been at Circularity Scotland since the start so have seen the entirety of everyone's time at the company, and have been hugely impressed at how all of them have risen to take on a unique challenge.
"If you are looking for teams or individuals for your own projects or companies then perhaps you would welcome a chat with any of the following."
His post listed customer service executives, three account relationship managers, financial clerks, managers and executives, IT, marketing, and HR professionals, project managers and administration staff.
He added: "Please contact me directly for more information or introductions, if you'd like to explore taking on any of this truly remarkable team with whom I have had the privilege of working over the last 2 years."
Comments
 0 comments
Want to join the conversation? Please or to comment on this article.