Police investigate after two teenagers die following Scottish nightclub DJ event
​Two teenagers have died after reportedly attending the same DJ event at a Scottish nightclub on Saturday.
Police were called to Croy, North Lanarkshire, around 11:20pm on Saturday to reports of a man "taking unwell", with the 18-year-old dying after being taken to hospital.
A further call was made relating to another 18-year-old man in Eastvale Place in Glasgow at 2:20am on Sunday morning – the same street as nightclub SWG3, where both men reportedly attended a performance by DJ Ben Hemsley on Saturday.
The teenager was pronounced dead after being taken to the nearby Queen Elizabeth University Hospital.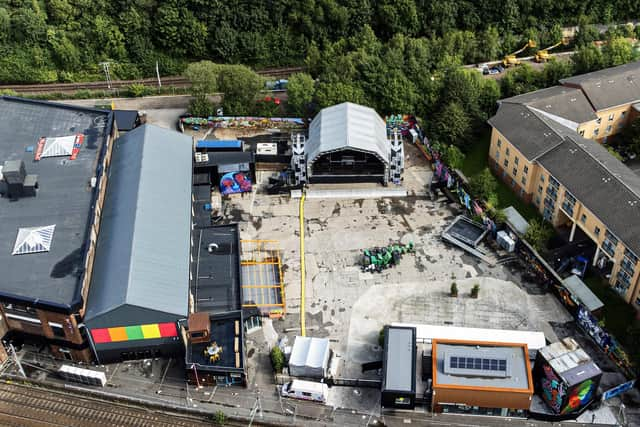 It is understood police are investigating if drugs could be a factor in the deaths, as well as if they are possibly linked.
A spokeswoman for SWG3 said: "We are devastated at the news and our deepest sympathies are with the families.
"We will continue to assist the police with their inquiries."
It has been reported the sold-out event started at 2pm on Saturday at the Galvanisers Yard part of the nightclub complex.
The performance involving DJ Hemsley finished at 10pm and was followed by an after-party that continued until 3am indoors.
SWG3 is billed as "one of Scotland's most distinctive independent venues" on the nightclub's official website.
The site was a former galvanizers' yard and a series of warehouses servicing the Clyde, but now houses spaces for art, design, music, fashion, food, shopping and nightlife.