Why budget-friendly Lidl puts the 'super' in supermarket - Emma Newlands comment
Disneyland has been described as the "happiest place on earth".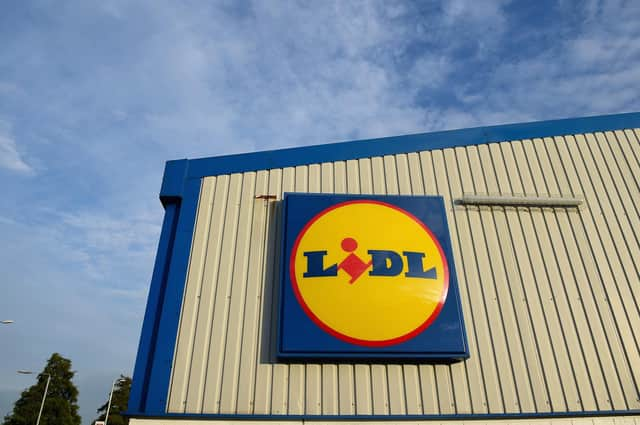 But I know of another global network of "visitor attractions" that has a decent claim to the title, in my heart, at least – and that is the epic German-headquartered discount supermarket Lidl.
Who needs Disneyland's flagship rollercoaster Space Mountain when you have the Middle of Lidl, an ever-changing, ever-baffling selection of products, which at my local branch on one occasion included TVs that I think were bigger than the screens at my local cinema?
And where do I start when it comes to rhapsodising about its food offering? The bakery section's pretzels? The veg section's not-too-fiery Padron peppers? The refrigerated section's exemplary sirloin steaks? My "local" also very occasionally stocks actual caviar – discounted decadence, wunderbar! – while its affordably priced frozen croissants have proved a life-changing discovery.
So too was when I was told that apparently Lidl's original concept was for shoppers to decant all their purchases straight back into the trolley at checkout, only putting them in bags when you get to your car, hence the "Usain Bolt" speed of cashiers scanning items.
At Christmas, it really comes into its own with, say, mince pies and Christmas puddings that have beaten Fortnum & Mason in taste tests.
It also seems to treat its staff decently, recently announcing another pay hike for its staff, which it added maintains its position as the UK's highest paying supermarket while simultaneously again being named the nation's cheapest supermarket. In your face, "Big Four" supermarket rivals!
That said, every rose has its thorn. While Lidl has come a long way from the cheap but limited offering and almost rundown vibe of a store near me more than 20 years ago, in Britain now boasting more than 950 stores and about 30,000 staff, I have to admit that even now it doesn't have everything.
That becomes clear if I ever find myself in an admittedly more expensive rival, and seeing more options for various product categories, eg everyday main meal options or those for a decadent night in eg, say, a decent curry ready meal.
And while I love the regular showcasing of a different global cuisine, me and seemingly most of my fellow shoppers at my local branch drew the line at the octopus carpaccio, which languished in "yellow sticker Siberia" for a good while.
But such minor flaws do not sully my beloved. And I'm looking forward to my next weekly pilgrimage, including Middle of Lidl curiosities, with great excitement already.
Comments
 0 comments
Want to join the conversation? Please or to comment on this article.