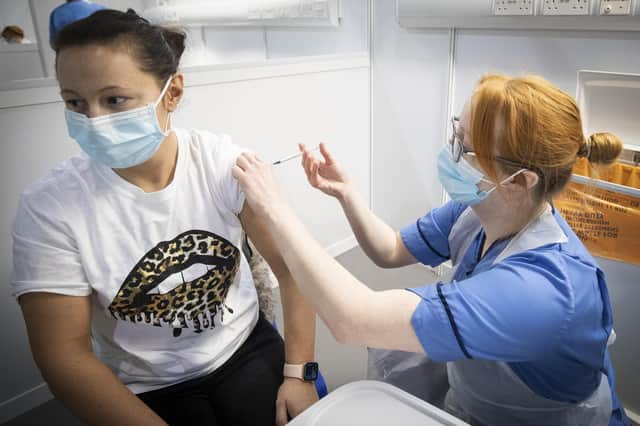 The First Minister's comments came before new figures revealed the number of Scots who have received a dose has passed 400,000. While the steady daily increase of 20,000 to 25,000 is clearly to be welcomed, Scotland lags behind the rest of the UK. An obvious rejoinder might be that this is not a competition. But Ms Sturgeon herself invited comparisons by stating earlier this month that "healthy competition is a good thing", and it is a contest we are clearly losing.
Ms Sturgeon has said the pace of the rollout has been slower in Scotland because of a greater focus on care homes, where coronavirus caused devastation earlier in the course of the pandemic when residents were discharged from hospitals despite testing positive for the disease. How this was allowed to happen will quite rightly be the focus of a public inquiry.
Dr Andrew Buist, chairman of the GPs Committee of the British Medical Association in Scotland, has been critical of the Scottish Government's handling of the vaccine rollout, complaining that the supply to practices has been "patchy". On Friday he struck a more optimistic note by saying that Scotland had "upped its game" and continued the First Minister's competition theme by observing that vaccination was a "long distance race" rather than a sprint.
And from today, we should expect to see some acceleration in the numbers of those being inoculated against the virus with people in the 70 to 79 age group being advised by post of vaccination appointments. If targets are met, all over-80s in Scotland should have received a dose by the end of the first week of February and the vaccinations of those in the 70-79 age group should begin in the second.
With 95 per cent of care home residents in Scotland having now been given a first dose, compared to around 75 per cent in England, perhaps this week we can at last see some sign of the gap in the administration of these life-saving injections north and south of the Border begin to close.