The gadget you never knew you needed has clearly made life better
My heroine is Marie Kondo. The queen of the organised home is a little less structured these days, since the birth of her third child, but she set the bar for "the life-changing magic of tidying up". I'm inspired by her method, surrounding yourself with objects that "spark joy" although some of it was a bit OTT; I'll bet she no longer has time to thank her handbag for its service as she puts it away at night.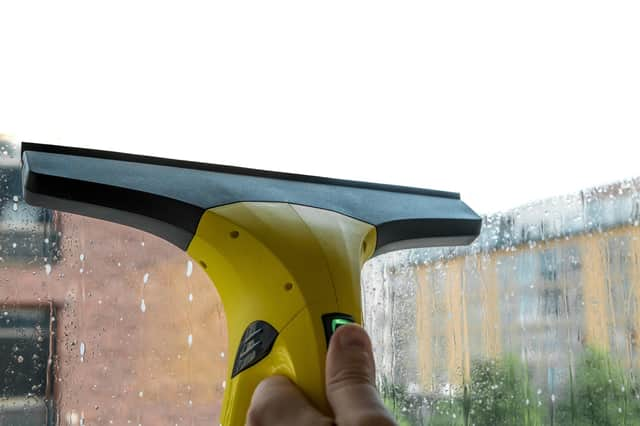 I watch those TV shows about hoarders in horrified fascination – the ones who have tunnels built out of their possessions in the living room. That could be me if it all gets out of hand.I can't resist a magazine feature on decluttering and dream of inviting the Style Sisters to come and sort out my wardrobe. A place for everything and everything in its place, I mutter grimly as I stuff my running gear into a jute tote bag, hanging off the inside of the hall cupboard door. That'll do. Words that have never knowingly been spoken by Marie Kondo.
"Have nothing in your houses that you do not know to be useful or believe to be beautiful," said English textile designer William Morris in 1880. Sadly my drawers are full of useless, ugly things that might come in handy one day. This is what comes of having the head of a minimalist, but the heart of a hoarder.
And then, the Karcher Window Vac, a gift from my mother who found its transformational abilities to clean windows and glass without streaks or smudges so outstanding she bought one for me and my sister. I left it in the box until she came to visit and showed me how to operate it. A hand held vacuum from the family-owned German company, it can be used for 25 minutes before it needs to recharge, and it is indeed a wonder. Wash your windows and glass as normal – mum says hot water, a dash of washing up liquid and a glug of white distilled vinegar. Draw the Karcher gently down the glass. Stand back and admire your gleaming windows. I'm going to do my mirrors and it even works on shower doors and tiles. Plus glass coffee tables according to online reviews, and it's brilliant if you have trouble with condensation.
I might be criminally behind on my spring cleaning – but my windows look amazing.
Comments
Want to join the conversation? Please or to comment on this article.