SNP must distance the party from Nicola Sturgeon and Greens - Brian Monteith
The clocks may have gone forward over the weekend – but for the SNP they might as well have gone backwards to a time when independence was off the agenda and running Scotland's ship of state competently must take priority.
Today the outcome of the SNP's leadership election should be known. While it is highly probable Ash Regan will come third and be eliminated there is no way of knowing who shall triumph between Humza Yousaf and Kate Forbes. It has been so long since the last leadership election (nineteen years) and so much water has passed under the bridge that it is impossible to tell what SNP members will consider are their strategic priorities and who would be best to deliver them.
Nicola Sturgeon's farewell and thank you statement to MSPs was replete with the usual self-congratulatory saccharine delusions about what makes her legacy. While she was entitled to make her claims, a more balanced and objective interpretation was provided by the Parliament's cross-party Public Audit Committee publishing its report into the CalMac ferry procurement scandal – and finding fault with the First Minister. A greater metaphor for Sturgeon's legacy would be difficult to find than the painted windows and timber funnel on the MV Sannox that she and Humza Yousaf "launched" five years ago.
Even in her departure Sturgeon could not hide her grievances. For all the thanks given by Sturgeon to her comrades for their help during her time as first Minister there were two names that especially stood out because of their absence.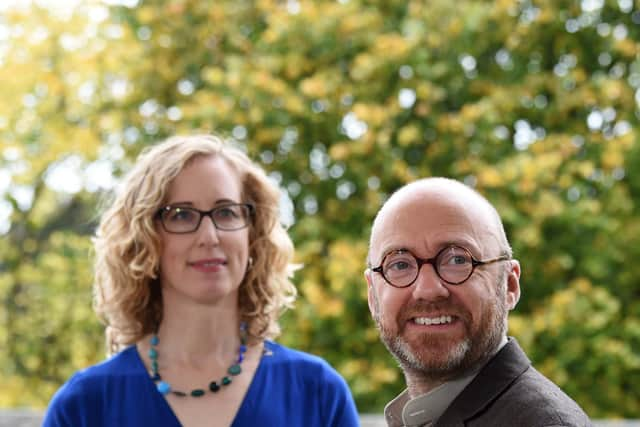 Given it was Alex Salmond who rescued Nicola Sturgeon from ignominious defeat by Roseanna Cunningham in that 2004 leadership election (and then only by standing himself so she might have the face-saving position of Deputy) she has a great deal to thank him for. It was he who lay the foundations for Sturgeon's leadership of the party and by winning the Holyrood elections of 2007 and 2011 made her the First Minister in waiting. No sooner had he lost the referendum of 2014 and Sturgeon was anointed with his every good wish.
While it is understandable the subsequent bitter fall-out between the two explains the lack of any public acknowledgement by Sturgeon of Salmond's undeniably key role, her failure to even mention her husband, Peter Murrell, who was until nine days ago the SNP's Chief Executive of the last 24 years is surely inexplicable? That political cliché loved by resigning politicians of "spending more time with one's family" does not appear to apply in her instance, instead being replaced by Sturgeon with "spending more time with one's driving instructor".
Just as we can probably expect more evidence of the real relationship between Salmond and Sturgeon to eventually come to light – including just how much she knew about her boss's behaviour when First Minister but was prepared to "wheesht for Indy" – I can only surmise Mr & Mrs Murrell's respective roles in the SNP's falling membership and distressed party finances might explain her behaviour.
Add that to the very real absence of improvements in public services when advances in medicines and application of computer software systems over the same period have revolutionised productivity in the private sector. With austerity policies now dropped by the UK Government and public finances actually increasing, just how many open goals could Sturgeon miss?
This then is the landscape that Humza Yousaf or Kate Forbes will inherit; their party of government shorn of its core purpose of delivering independence – and drifting without any domestic policy successes it can champion or might be deliverable by 2026. What then can either of them do?
The first problem confronting them is one of Sturgeon's forgotten legacies – the habitual withdrawal of losers' consent. The First Minister was forever refusing to accept the outcomes delivered by voters – such as the Indy and Brexit referendums – and that behaviour will be habit-forming. Yousaf or Forbes will no doubt face trouble from the members and politicians backing their immediate opponents, but in the case of Forbes also from the Scottish Greens.
The Greens continue to display a political entitlement unjustified by their electoral performance, believing they can dictate to the SNP who should lead the party and what its policy positions should be.
If they believe in the justice of their cause allows them to behave as if they are the senior partner then let them say from the outset they will not support Forbes in the ballot required by Holyrood to install a new First Minister – and be willing to allow a new Holyrood election. Moreover, they should declare a willingness to challenge the SNP in all 129 of the constituencies rather than rely on list seats helped by transfers by SNP voters.
It is thanks to Holyrood's system that encourages politics without direct responsibility to the electorate that has left the SNP vulnerable to the unpopularity of extreme policies advocated by the Scottish Greens. Much of the blame for the failure to find a workable compromise in the Gender Recognition Bill and the coming disaster that is the Deposit Return Scheme lies in the current Green influence within the SNP leadership and the Scottish Government.
What does all of this mean then for the SNP contestants? Are they the real article or merely Sturgeon tribute acts in an episode of ITV's Starstruck?
If Humza Yousaf wins he will need to lay down a marker by having a reshuffle that marks him out as Scotland's leader rather than a slave to the Greens. Forbes already offers that prospect.
If either new SNP leader is to make an early declaration of who's in charge creating some distance from Sturgeon and the Greens must be a priority, even if it is only to be softly spoken.
Comments
 0 comments
Want to join the conversation? Please or to comment on this article.