He had some realistic choices about how his death was to be. He could have continued to battle on at home until his respiratory muscles completely failed and the ensuing respiratory distress became the "end-game". He could have been admitted to the local palliative care unit for palliative sedation to unconsciousness in order to remove his awareness of the final struggle. But he wanted to die at home.
Instead, he chose a third option, voluntary assisted dying (VAD). He had excellent palliative care right to the end, as well as amazing support from various community agencies and his devoted family. He did not want to die and nor did his family want that, but his inevitable demise loomed.
I am a palliative care physician of many years standing and a "conscientious provider" of VAD to those who chose this end-of-life option and who are are eligible under our laws in Victoria, Australia. However, I had not expected to be involved this up close and personal in assisting and supporting a friend and his family with an assisted death.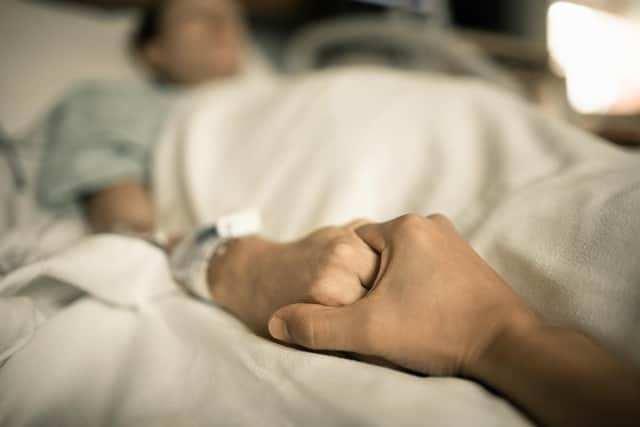 I talked through the process with them all. He had the VAD medication for five months before deciding he had reached the limits of his suffering. I mixed the liquid pentobarbital for him and he administered it himself. He became deeply comatose within four minutes and died a further five minutes later.
This was a poignant and sad time for all but the peacefulness and gentleness of his death will live with me forever. It was a privilege to be asked to be involved in this profound event, to provide my accompaniment and whatever knowledge I could contribute.
Assisted dying has been legally available in Victoria since June 2019. It was the first Australian state to enact such law. Since then, over 700 people have died in Victoria by accessing VAD. The feedback from families, nurses and doctors involved is almost universally positive in that the "quality of death" is what the patient had hoped for – to die in their sleep and thus end their suffering.
Subsequently, the other five states of Australia have enacted similar legislation and our Federal Government has recently removed previous legislative barriers to allow the two Territories (ACT and Northern Territory) to debate and legislate assisted dying laws if they see fit.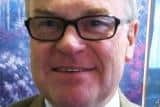 All the arguments, for and against, assisted dying have been thrashed out exhaustively in each and every Australian jurisdiction and yet the laws have been enacted. This surely reflects the evolution of a modern, pluralistic society's attitudes, and the increasing importance that the majority of its citizens attach, to the principles of autonomy, informed and supported choice, and patient-centered care.
As a specialist palliative care physician, I have been involved in the assessment of over 70 patients who have requested access to VAD. Not all have been eligible but, despite their disappointment, they continue to receive good palliative care if they so desire. Of those who qualify under the Act, approximately 30 per cent do not proceed with VAD for a variety of reasons. Some deteriorate and die before the process is complete and some choose not to proceed, as is their right. It is their choice, after all.
Issues of coercion and psychiatric conditions effecting decision-making capacity are seldom encountered, contrary to the claims and fears of many opposed to assisted dying. These issues are weeded out and confronted during the assessment phase (by two independent, VAD-trained doctors) and at various stages throughout the process. People being coerced away from an assisted death, by family, doctors etc., is a far more common and often distressing situation for the patient with the terminal illness.
It is the received wisdom that assisted dying is not and should never be a part of palliative care practice. But this makes little sense if one considers that palliative care is a particular philosophy of care for people with advanced, incurable illness whereas VAD is but one end-of-life choice that a minority of such patients might make, amongst a number of options they may consider as they approach death. My patients who have elected for an assisted death have all received high-quality palliative care from our multidisciplinary team, in the community and in our palliative care unit, and have done so until the very end.
VAD has not resulted in the demise of palliative care here in Victoria. Palliative care doctors and nurses have not felt the need to resign and seek alternative employment. Respectful acknowledgment of different, yet equally defensible ethical viewpoints has enabled most us to get on with what we do best, caring for dying patients regardless of their choices.
Palliative care has nothing to fear from assisted dying and proponents of VAD should (and in my experience almost always do) advocate for, and support, improvements in access to quality palliative care.
As I reflect on my experience with VAD in my city, it strikes me that these people have come from all walks of life, all socio-economic groups and with a wide variety of educational backgrounds. They are not "control freaks" as I initially expected, but are very determined individuals who value their independence of thought and ability to make very personal choices. None have been depressed and indeed would be offended to be labelled as mentally ill or suicidal. Many use dark humour to assist with coping with a very difficult situation.
My good friend died peacefully and with great dignity. These circumstances can occur with good palliative care, with or without VAD, yet it seems that offering assisted dying as a genuine choice is vital in expanding the dying person's options. It might not be the choice we would make but the patient is at the centre of all this – it is their suffering and it should be their choice.
Dr Greg Mewett is a specialist palliative care physician working in Victoria Australia. He has supported 30 patients through a voluntary assisted death and was a member of the Victorian State Government's VAD Implementation Taskforce.