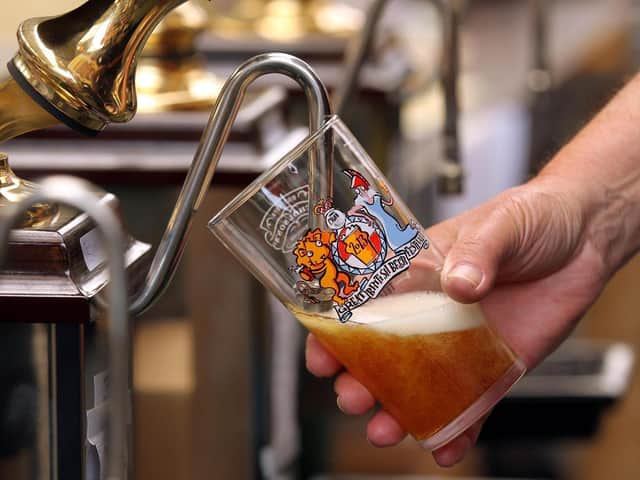 Indeed health officials will surely have accounted for localised outbreaks in the difficult balancing act between getting the economy moving and driving the virus out.
This weekend brought news of 13 cases linked to the Hawthorn Bar in Aberdeen traced to customers who visited on 26 July.
On the one hand this is concerning and more fuel to the argument by some that pubs should have remained closed. However, it surely also demonstrates the contact tracing system is apparently working.
We know from last week that around half of the new cases were among people in their 20s and 30s, prompting a warning from the First Minister to "consider how necessary" nights out are.
The cases in Aberdeen will certainly not be the last and are a timely reminder that Covid has not gone anywhere. It is still out there and can flare up quickly and indiscriminately.
But as long as contact tracing is working and these small outbreaks can be managed, it is right that the hospitality industry and others are allowed to get back to work. As we look forward to schools returning full-time in August, the risk of further outbreaks will clearly increase.
It has to be our responsibility as much as that of government and health officials to stick by the rules over social distancing and wearing masks to enable the progress to continue.
The speed of Scotland exiting lockdown has been a matter of great debate and decisions will be pored over along with the obvious and tragic failings around care homes in subsequent public inquiries.
It is an unprecedented and fast-changing situation and, as we saw in England last week, restrictions can be reimposed with very little notice.
Many will be taking advantage of the Eat Out to Help Out scheme this month which will be a vital boost to restaurants as they begin their recovery. We hope many people do take up the offer, but do so safely.
Life feels like it is beginning to return to normal, and will do even more when the schools return.
It is not normal, however, and the risk of complacency is perhaps the greatest challenge in the coming weeks.