Passions - Unleashing my inner warrior with a spot of axe-throwing - Emma Newlands comment
​Channelling the day's frustrations makes for a cathartic experience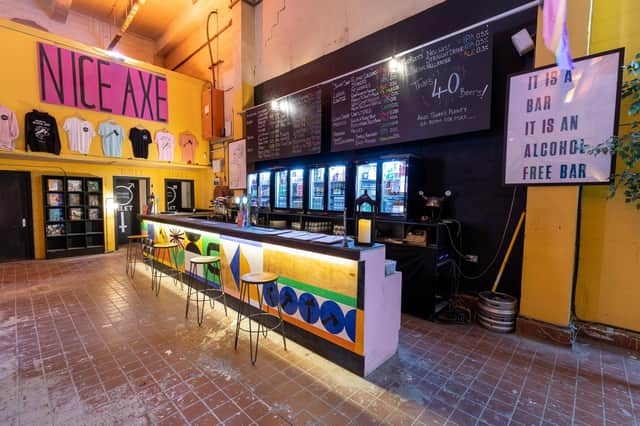 At the start of 2023, throwing axes as a leisure activity (or as any kind of activity) was definitely not on my bingo card, throwing a wobbly offering much better odds.
However, after having recently had a go, I soon start to really understand why it has been gaining popularity faster than an axe flying through the air.
I try it out at Black Axe Throwing Co near Canonmills in Edinburgh, which lays claim to being the city's first-ever axe-throwing experience after launching in 2018 as a pop-up, and now with branches in Belfast, Lancaster, and Margate as well as its Scottish base – and other rivals.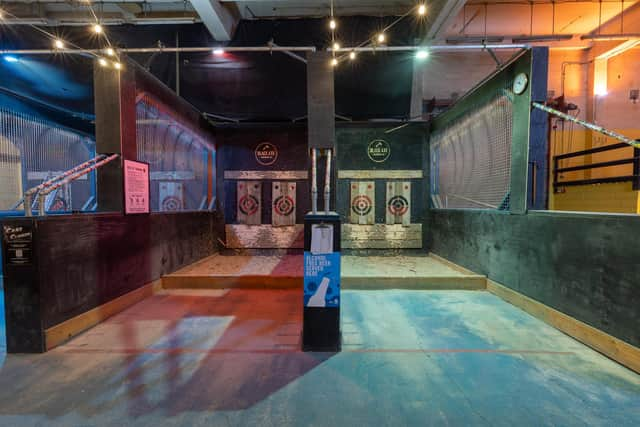 "Edinburgh's original urban axe-throwing experience offers the perfect stress-busting activity for a group of friends, team-building camaraderie amongst work colleagues, or the ideal alternative date night," it says.
The Scottish site is large, also home to what is billed as the UK's largest designated (understandably) alcohol-free bar with more than 40 non-alcohol beers and spirits – I am always happy to hear about new booze-free options – and the list includes what is apparently Scotland's only woman-owned teetotal brewing company Jump Ship Brewing, as well as Edinburgh's non-alcoholic spirit Talonmore.
However, I'm fixated instead on getting started, which I get to do after a thorough safety briefing, which happens again every time a new type of throw is demonstrated, and with tweaks on improving technique throughout.
I gingerly pick up one of the axes, which is roughly the length of a rolling pin and heavier than I expect – the only time I've ever handled an implement like this before is a much smaller version at a steak restaurant.
I carefully throw it towards the dartboard/firing range-style target, and after it doesn't land on my first few tries, I feel like it never will. However, after adapting my technique, that changes, and it's very satisfying. I feel like I am channelling my day's frustrations into the axe, and flinging it starts to feel very cathartic in a far more immediate and primal way than, say, yoga.
What's more, I feel like I have more authority when I carry the axe, and while the pics prove that it's not a look I can carry off, nor do I prove massively talented at it, (beware ricocheting axes), I leave feeling energised, grabbing an axe handle having made me feel more able to handle life's stresses.
Emma Newlands is a business journalist at The Scotsman
Comments
 0 comments
Want to join the conversation? Please or to comment on this article.