My landlord is selling my London flat so I'm back in the rental meat grinder - Alexander Brown
Looking for properties is great because it makes everything else seem less horrible in comparison.
It began with an email, already a bad sign, made worse by it being from my letting agent. "Will you be in on Thursday? The owner wants to measure the dimensions of the property," it read.
The alarm bells were instantaneous, with the most immediate fear being a raising of the rent (something they're allowed to just do). Turns out it was actually so much worse, and the owner was selling, because this isn't my home, I'm just a source of income within it.
As a result I have been vomited back into the renting market, forced to spend hours on Zoopla, Rightmove and all other misery portals to find a new way to have my finances drained by someone already wealthy enough to own.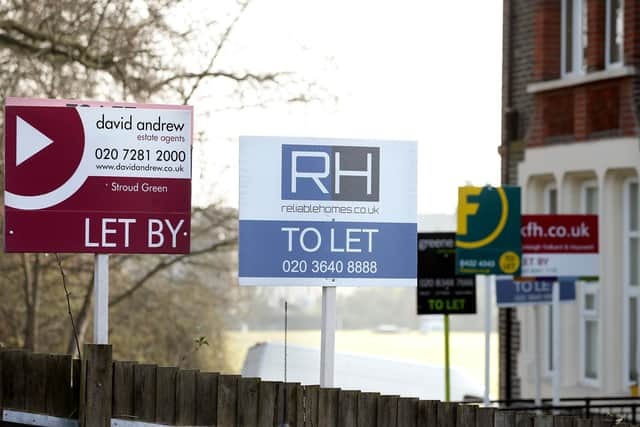 My free time, absent thoughts and even dreams are now nothing, but anxiety over finding somewhere, wondering if I'll be able to afford it, and balancing my commute against wanting to have luxuries like a window.
And God, it's bleak. Listing after listing telling me how proud they are to have it available, how charming and sought after the property is, and how lucky I am to even have the chance to pay £1,800 a month into someone else's mortgage.
That's not to say all the options are bad. In fact, there was even one going on my road.
Ringing the letting agent to ask about it, giddy with the idea of not needing to hire a van, my hopes were dashed immediately. She told me they'd done an open house with 25 viewings in a day, received four offers, and the landlord had accepted one £200 a month over asking price, "but it wasn't about the money".
Another estate agent told me they only listed properties online for a day now as any longer would be wasting everyone's time. People now queue for viewings, some even bring gifts.
Now if you're lucky enough to own a property or live in one your parents bought for you, you may have somehow missed out that Britain is fundamentally broken. But it is, and this is the constant experience of a generation, forced to fund the better off with no chance of aspiration or hope of saving for something of their own.
What's more, it's getting worse. There are around 4.4 million households renting in England, with 340,000 in Scotland and just over 200,000 in Wales, all of which have seen private rents rise, up 4.7 per cent in the year leading up to February.
Across the board, asking rents have increased by 20 per cent in three years, with landlords taking home an extra £2,220 a year on average.
This isn't even the failure to make buying houses affordable. It's a rental market that has seen evictions double in the past two years, with people unable to pay their bills.
On the plus side, looking for places to rent is so depressing you soon stop caring about anything at all. Nothing can faze me, nothing matters. I am simply fuel for the meat grinder, paying for my roof as well as that of someone else.
Comments
 0 comments
Want to join the conversation? Please or to comment on this article.