Think local to save our Scotland – Letters
Go granular to get country working says a reader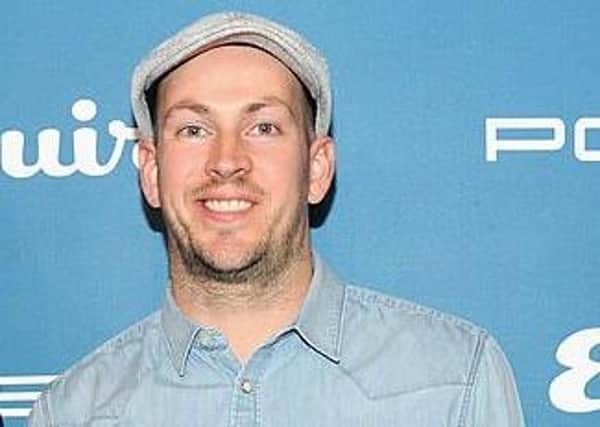 James Watt, a BrewDog brewery founder, tells a fishy tale on Linkedin to describe his management style. As a former captain he steered the boat; however, landing fish requires decisive leadership at every level to keep both the deck and engine functioning.
In contrast Nicola Sturgeon communicates well but hers is a command and control culture where everyone waits on direction from the boss. The good ship Sturgeon struggles with more than one priority, reacts slowly and has great difficulty changing tack. It should be all hands on deck when Scotland is facing 10 per cent unemployment. Unfortunately the First Minister's committee charged with economic recovery has no room onboard for free-thinking entrepreneurs like Capt Watt.
Consequently the only lesson worth learning from the Scottish Government's Advisory Group on Economic Recovery is our nation is even less prepared leaving the pandemic than on entering. At least we now know that muddling on in a net zero carbon manner remains the strategy.
To avoid another national lockdown Scotland needs to shed the centralised control freakery and encourage local initiative. Having local dexterity will land greater returns when the opportunity arises to lockdown at ever more granular levels (eg by town or street).
With soviet-style leadership on offer from Holyrood, our economic salvation lies in a fundamental reassessment of who is trusted to make decisions. Devolution has weakened our communities by pulling both power and cash from local authorities. The Scottish Parliament has placed way too much faith in the 120 unelected quangos, who spend a colossal £14 billion of public money every year. These unaccountable entities, stuffed with placemen, are near useless in a crisis.
This need for local resilience should also influence Scotland's recovery strategy, starting with a review of Scottish Enterprise's £370 million budget. Their dead hand should be lifted, with the cash diverted instead into genuinely autonomous regional development agencies, free from ministerial diktat.
Scotland isn't any better prepared for the next national emergency than the current. Independence now would simply wrap a flag around our floundering system. Localism needs to be the new nationalism until our broken house is in order.
Calum Miller, Polwarth Terrace, Prestonpans
Professor Venki Ramakrishnan, president of the Royal Society, urges us to put on a face covering when we leave the house (your report, 8 July). He says this would cut the risk of a second wave of Covid-19, that not wearing one should be unacceptable.
Perhaps so. The professor looks like a man with a sense of humour, so I expect he is aware of the irony here. The motto of the Royal Society is Nullius in verba – 'Take no-one's word for it.'
Statements are all very well, but if policy is to be based on science, scientists must present the public with a solid chain of reasoning, figures, and evidence.
George Byron, Comely Bank Avenue, Edinburgh
I am one of an estimated 725,000 Scots-born people living in England who read with disgust and desperation the recent public health-related 'Border closure' rhetoric from the First Minister.
This type of fanciful posturing stirs up resignation and contempt from a large proportion of English people. Furthermore, much like the nouveau Border Reiver types jesturing by the A1 last weekend, this also brings out the worst of English nationalism. The Scots and their descendants living in England have to bear the brunt of such things.
There are a lot of Scots in England getting to a greater or lesser extent disenfranchised from Team UK by the creation of such a divisive political landscape. Pamela Nash hit a positive and and inclusive note in her recent article (Perspective, 8 July). It's heartening to read a sensible summing of the mutually beneficial and cooperative nature of the Union.
Nationalism can cause society lots of problems which are readily amplified by close proximity on an island like ours.
Nationalism as a political stance is bad enough from my point of view, but referendums tear the fabric of society asunder. The Brexit referendum should teach us all that and should serve as the major political lesson of our times to the SNP.
(Dr) Norman McKie, Belvedere Terrace, Wenhaston, Suffolk
The publication of the letter by Mary Thomas (9 July) was welcome reading as her broadly considered words and accurate information provided some balance relative to the mendacious claims and seemingly limited perspective of Pamela Nash, CEO of Scotland in Union, who apparently prefers not to question the increasingly undemocratic role and slanted decision-making of Westminster in the governance of Scotland.
That said, it was disappointing that such balance appeared to be undermined in the reporting of the UK Chancellor's Summer Statement and the resultant £800 million Scotland is set to 'receive' in 'Barnett consequentials'.
This figure appeared on the front page of Thursday's edition, was headlined across pages 6 and 7 as well as repeated in the multi-page coverage of the statement, but I saw no mention of the fact that Scottish Finance Secretary Kate Forbes reckoned that only £21 million of this amount was effectively 'new money' for Scotland.
Stan Grodynski, Gosford Road, Longniddry
Jos Seligman (Letters, 9 July), speaking about policy related to the pandemic, says "all we have seen from the Scottish Government is criticism as each measure has been adopted and then adopted later with superficial changes".
He also wonders why public perception shows a high level of approval for its performance compared to the UK.
What is extraordinary is that all the actual publicity about the handling of the crisis seems to have passed him by and his letter is littered with inaccuracies.
Scotland does not have a worse death rate than the UK. Scotland closed schools before England and went into lockdown at the same time as the UK. Scotland advised the use of face coverings weeks before the UK and was mocked for it. Scotland is easing lockdown more cautiously and this policy is reflected in lower infection rates and deaths.
Following news of significant spikes in the virus and reimposition of lockdown measures in two major tourist areas of Spain, Scotland has said that travellers from there must quarantine.
England has opened its public houses and has witnessed mayhem in London and a number of pubs have had to close. Scotland will open our pubs and restaurants when it is safe.
So in this context it's unsurprising that Nicola Sturgeon has a positive rating of plus 60 and Boris Johnson a negative rating of minus 39. It seems that the majority of the public have following the situation carefully and it's people like Jos Seligman who are out of step.
Gill Turner, Derby Street, Edinburgh
I read with interest the two letters in today's Scotsman (9 July) from Mary Thomas and Jos Seligman.
Mary Thomas thinks the pandemic has "highlighted why Scotland needs the fiscal powers and border controls of a normal (sic) country" and narrates several figures in support of her view.
Jos Seligman doesn't quote any figures (most of which are wrong anyway) but does say exactly what many people think.
Of course, the fact that Mary Thomas begins by saying Prime Minister Boris Johnson "failed to lock down for 14 days after being strongly advised to do so" and neglecting to point out that her glorious leader did exactly the same thing, if not more (or less, depending on how you phrase it), speaks volumes.
I know which letter I think is more accurate.
Ben McCabe, Glenfield Road West, Galashiels
There are two points of interest I can add to Alexander McCall Smith's important column (Perspective, 8 July) about foreign students at Edinburgh University.
First, for many decades, students from overseas came not to bring in funds but on reduced fees and grants awarded by the British Council.
Thereby, poorer countries benefited particularly from our medical, arts and science faculties – and, among other benefits of our bounty, the future leaders of Zambia, Malawi, Uganda and Tanganyika emerged.
Second, the internationally celebrated Divinity Faculty of my post-graduate time (1958-1961) contained far more American than British students. They came over to do their PhD – apparently an essential step to advance their careers in the US.
It was said that you could hear the sermons of theology lecturer JS Stewart every Sunday from New York right across to California!
(Another attraction for them, by the way, was that their newly married wives – 'Divinity Dames' – could have their first child free on the NHS before the husbands got back to their anti-socialist congregations!)
(Rev) Jack Kellet, Dyers Close, Innerleithen
I see from The Scotsman (8 July) that manufacturers are routinely lacing pet food with tranquilisers, presumably with the intention of encouraging the sleeping dogs to lie a little longer. The dog's life being thus improved, ipso facto, so is that of the owner. Perhaps there is a lesson to be learned.
If the makers of overly sugared breakfast cereals added a wee touch of something similar to the children's favourite fare, parents and teachers might similarly benefit from the calming effect in these unprecedented troubled times.
Yours, tongue firmly in cheek!
(Dr) SR Wild, Alnwickhill Road, Edinburgh
The Scotsman welcomes letters for publication – 300 words maximum – from all sides of public debate. Include date and page when referring to an article, avoid 'Letters to the Editor' in e-mail subject line. No attachments. We reserve the right to edit letters. No correspondence will be entered into. Send submissions, with full address and phone number, to: [email protected]
A message from the Editor:
Thank you for reading this story on our website. While I have your attention, I also have an important request to make of you.
The dramatic events of 2020 are having a major impact on many of our advertisers – and consequently the revenue we receive. We are now more reliant than ever on you taking out a digital subscription to support our journalism.
By supporting us, we are able to support you in providing trusted, fact-checked content for this website.
Joy Yates, Editorial Director
Comments
 0 comments
Want to join the conversation? Please or to comment on this article.