Scotsman letters
The shortage of water throughout the country does not appear to perturb the dinosaur of the water industry, Scottish Water, a statutory corporation, who make domestic water metering a privilege of the affluent in direct contrast to all other water companies throughout the United Kingdom who provide installation of water metering free to all domestic consumers.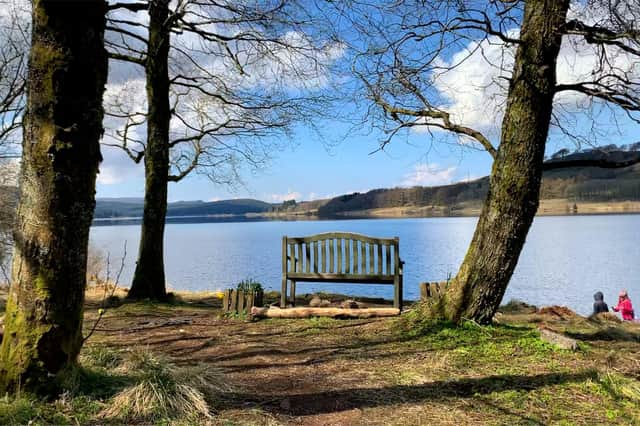 Scottish Water, in the guise of the Scottish Government, charge between £230 to £1,020 installation costs with a basic survey charge of £162.48, the only company in the United Kingdom to make these charges and the only water utility who practice the underhand policy of two-tier charging, a device which allows the easy manipulation of charges without actually being seen to raise costs.
In this era of preserving natural resources it would seem totally incongruous that the Scottish Government should impose and sanction these excessive charges.
It is little wonder therefore that Scottish Water's record of installing domestic metering, obtained through a Freedom of Information request, is abysmal having installed only five domestic meters in the past five years and none in the last year.
Scottish Water does not apparently agree, that an individual has a right to be charged for water on the basis of what is used in line with metered charges for gas and electricity and not determined through an archaic algorithm based upon rateable value of a property with a further calculation, again on the rateable value and a percentage of the water charges, to determine sewerage charges.
It is obvious that Scottish Water has no apparent interest or intent in conserving a valuable natural resource and content to make grossly indecent charges and thereby a healthy income with only lip service to conservation. Scottish Water also has the highest and grossly inflated charges of the ten water companies surveyed regardless of the Government figures which use different methods of comparison to other companies.
Alexander Adamson, Kelso
James Downar's ideological claim of religious motivations behind the objections of assisted dying (Letters, February 15) does not fit with the scepticism of many agnostics, atheists and humanists.
His assertion that vulnerable or poor individuals are 'less likely' to get an assisted death confirms that some do. He criticises the mention of people with anorexia, but many assisted dying jurisdictions allow assisted deaths for those who refuse curative treatment. He will be aware that some US people with anorexia have received assisted deaths.
Mr Downar avoids mentioning that in Quebec, assisted deaths now account for over 1 in 14 of all deaths. Many Canadian doctors are expected to offer assisted dying as an option, even in the distress of an acute crisis. The latest Canadian Parliamentary report acknowledges vulnerable people are at risk of using an assisted death to relieve suffering due to poverty and lack of services.
Mr Downar can try to refute reality but needs to remember that too many abuse scandals were dismissed initially as exaggerations, falsehoods or misinterpretations, only to be found true in time.
Claud Regnard, (corresponding author), honorary consultant in palliative care medicine, Newcastle-upon-Tyne;Carol Davis, consultant inpalliative care medicine, University Hospital, Southampton;Rob George, professor ofpalliative care, Kings CollegeLondon;Amy Proffitt,president of the Association for Palliative Medicine of GreatBritain and Ireland
I hope readers are delighted that the NatWest Group (formerly RBS) is now on a firm profitable path, having reported a total of £11 billion in net profits from 2017-2022, though no doubt some will object just as they do with the energy companies while ignoring their massive losses in 2020 due to lockdown.
But 2017 followed nine years of net losses by NatWest totalling £58 billion from 2008-2016, after the crash of 2008 revealed the apparent "boom" years of profits up to 2007 were in fact "bust" years, whose reported "profits" ultimately proved as bogus as the ability of the bankers to manage or even understand their complicated financial instruments.
So several billions of profits must still be generated before RBS/NatWest breaks even, let alone makes an adequate return, for the whole period since that debacle of incompetence and greed. Moreover, the RBS crash required our bailout of £45 billion, and 15 years later we still own 44.5 per cent of the group. So any payments to the government of normal corporation tax, bank levy, dividend and partial refund of the bailout sum, are hardly a "windfall for the UK government" as an analyst is quoted saying.
Finally, some readers may well query, in view of the above and despite the recent profits (some deriving from the general higher interest rate environment) whether it is appropriate for the CEO to receive, for one year's remuneration, a salary of £2.4m, a bonus of £643k, and share-based awards of £2.2m – plus no doubt, contributions to the generous pension scheme which awarded her 2008 predecessor, aged 50, a pension of over £700k per annum.
Many others must regret that the late, great Bill Jamieson is no longer able to give us his expert trenchant views in your columns!
John Birkett, St Andrews
People who care deeply about our Natural World will be pleased to hear that King Charles hosted global leaders at Buckingham Palace on Friday, to support action on restoring the natural world. Leaders from government, business, charities and indigenous communities went to the palace reception to support stronger action on protecting biodiversity and habitat loss.
According to 'experts' The UK is one of most nature-depleted nations in the world.
We now also know that wind farms are devastating populations of rare birds, bats insects, and now sea life, across the world, driving some to the point of extinction.
Perhaps those very same 'experts' could tell us how Nature and Biodiversity will be protected when, as long ago as 2009, Cambridge physicist David MacKay showed that providing all the UK's energy with 100% renewables would require industrialising a greater area than the landmass of the entire country!
Yours, in despair at our politicians
George Herraghty, Lhanbryde
Reading of the 'censorship' of Charlie and the Chocolate Factory made me realise that I am rapidly losing hold of any rationality in understanding our 'new created world'!
I remember writing, along with others, of the danger of moving the goal posts but it now seems the goal posts have been totally removed by our 'new self-styled creators'!
The problem, however, in everyone creating their own goal posts, is that there are no recognised standards and therefore every issue has to be hung on a peg of 'perception' – ie it is harmful to women, or unfair to transgenders or stifling to children's advancement.
The reality is a rapid descent into chaos, as everyone thinks they have scored!
James Watson, Dunbar
The complete lack of self-awareness among some letter-writing critics of the Scottish Government, the SNP and the First Minister, never ceases to amaze. For almost every example of perceived failing of our regrettably "dependent government" (thanks to an economic and governmental regime controlled from Westminster) there are examples of failings on a much greater scale by the UK government.
Given the UK's now mind-boggling debt, the self-inflicted economic disaster of Brexit, the financial catastrophe of the 'Truss Government' (with many private pensions mutilated), high inflation and negligible growth, no pro-Union commentator can now seriously claim UK Government economic "competence".
While some like to repeatedly comment on two delayed and over-budget ships, this does not usually extend to talking about two delayed aircraft carriers (without the planned aircraft) over budget by more than ten times the estimated total cost of two 'advanced transportation boats'. When referencing education rarely is any mention made of the progress in holistic education through 'curriculum for excellence' which is praised by enlightened international bodies.
Of course the NHS, including our care services, is suffering across the UK due to persistent under-investment and reliance on outrageously-expensive PFI schemes yet the Scottish NHS still outperforms its UK counterparts in nearly every measurable comparison. The one area in which poorer statistics can justifiably be quoted is drug deaths, but serious commentators realise that there is no 'quick fix' to this tragedy extending over generations of poverty caused by transition-less de-industrialisation.
Stan Grodynski, Longniddry
Nicola Sturgeon's legacy to her own party has been to gift the new leader a mountain of problems. Now, to add to all of this, the leadership contest will almost inevitably turn into a battle too. The sides are drawing up plans to thwart the others.
Nicola Sturgeon never encountered this by walking straight into the job but the unedifying sight of political "friends" attacking each other will simply drag a party, already down in public esteem, even lower. The glue that held all the competition in the party together, Ms Sturgeon, has left her party teetering on the brink of a complete meltdown.
The SNP leadership crisis: Stronger for the rest of Scotland.
Gerald Edwards, Glasgow
Comments
 0 comments
Want to join the conversation? Please or to comment on this article.