Scotland On Sunday letters: Licences for short-term-lets born of an urban mindset
Common sense and due democratic process appear at least in part to have prevailed, with the Edinburgh Court of Session's ruling that aspects of the Scottish Government's licensing scheme for short-term lets – as implemented by Edinburgh City Council – are unlawful.
Supporters of the scheme cite noise, antisocial behaviour, litter and a negative impact on the housing stock as the principal reasons for reform. This only creates further unnecessary levels of bureacracy and complexity with certification required for measures relating to fire safety, water purity, electrical installations etc, etc which managers and agencies are already aware of and comply with.
I have been involved in running successful holiday lets for nearly 40 years in rural locations and have never witnessed a single example of these negative impacts. There may be certain urban as well as rural problem hotspots and some unregulated Airbnb establishments but the vast majority of Scotland's current 17,800 self catering units already operate flawlessly, providing nearly 30,000 jobs and a visitor spend of £867 million.
According to the Scottish Government's Business and Regulatory Impact Assessment "a benefit of licensing will be improved access to affordable rented homes". This is a very blunt instrument born of an urban mindset. They have only spent half of their £25 million Rural Housing Fund (affordable homes) and according to Homes for Scotland, have an overall housing shortfall of 85,000 dwellings. It appears that the licensing fee may be in the region of £300, as in Edinburgh. The total revenue generated from these small businesses, which have operated for decades without the need for such over-regulation, could amount to around £15 million for a three-year licensing period.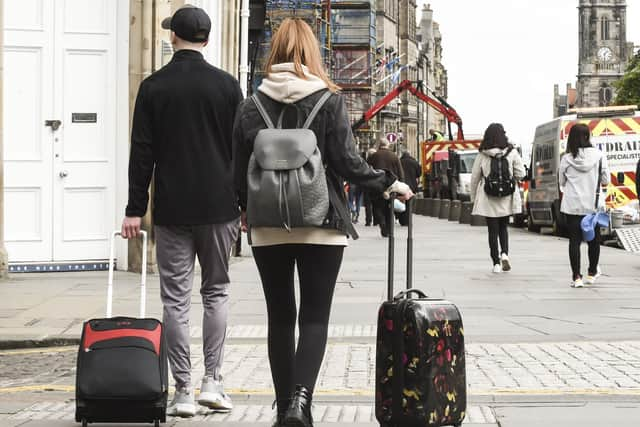 Spread over Scotland's 32 council regions this averages out at around £468,000 each, a sum that could not even begin to repair the country's potholes but at least it will help pay the salaries of several chief cxecutive officers. It's clearly time for a return to the drawing board.
​Neil J Bryce, Kelso, Scottish Borders
Only very recently the First Minister boasted that there had been no doctors' strikes in Scotland.
However, Scotland's junior doctors must have been kept out of the loop about how wonderful the SNP were at running the health service in Scotland as they have just voted to go on an unprecedented strike in July.
When will SNP/Green ministers learn to keep their mouths shut and refrain from bragging and embarrassing themselves while harming the country they continually profess to love?
Alexander McKay, Edinburgh
There has been a fresh run of mass redundancies in the Aberdeen oil sector, with the industry's reaction to the current SNP/Green Government attitude of stopping all further oil/gas developments in the North Sea.
Whilst we do need move to renewable energy sources it is important for our Scottish economy's survival that we extract all we need for our energy needs from oil and gas from the North Sea until the renewable energy industry becomes a viable alternative.
In the meantime we must encourage and support the oil and gas companies to continue developing new fields for vital energy supplies to keep us going.
Dennis Forbes Grattan, Aberdeen
Write to Scotland on Sunday
We welcome your thoughts – NO letters submitted elsewhere, please. Write to [email protected] including name, address and phone number – we won't print full details. Keep letters under 300 words, with no attachments, and avoid 'Letters to the Editor/Readers' Letters' or similar in your subject line – be specific. If referring to an article, include date, page number and heading.
Comments
 0 comments
Want to join the conversation? Please or to comment on this article.