Scotland on Sunday letters: Coronation oaths show the monarchy to be out of touch
The UK must have the only monarchy in Europe which still holds a grandIose coronation ceremony.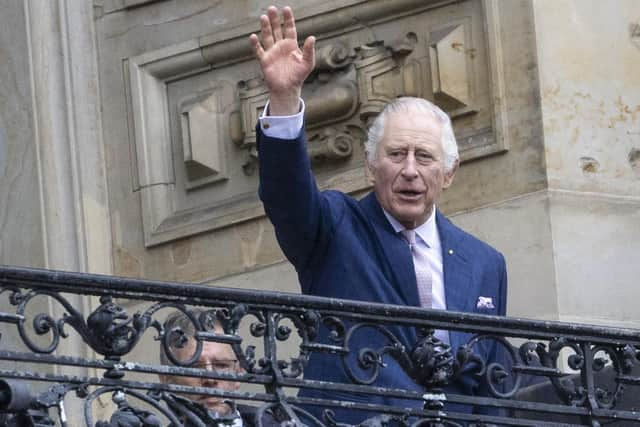 Other European countries typically use a simple swearing-in ceremony where the monarch (as head of state) promises, for example, to uphold the constitution, maintain democracy, protect the rights of the citizens, etc.
But King Charles' coronation oaths are very different. These are prescribed by law so, like his mother before him, he must swear three things: to maintain the UK as a Protestant Kingdom; to uphold the rights and privileges of the Church of England; and to uphold the Presbyterian Church of Scotland. That's it.
Nothing on upholding the constitution, nothing on preserving democracy, nothing about protecting the rights of we, the people.
All this focus on the Church and on Presbyterianism may have made sense many hundreds of years ago, but today it looks seriously out of step with a country where membership of the Church is a declining, minority habit, where the Prime Minister in Westminster is a Hindu, and where the First Minister in Holyrood is a Muslim. And, the leader of the largest Party in Northern Ireland, Michelle O'Neill, was reportedly educated at a Catholic School in Dungannon, so perhaps she too may not be a Presbyterian. Could there be any clearer demonstration of how outdated and out-of-touch our monarchy is?
Rob Pearson, Dalgety Bay, Fife
So Humza Yousaf describes the day Peter Murrell was arrested as "a difficult day for the SNP". Does that count as the understatement of the year – or the century?
Martin Redfern, Melrose, Scottish Borders
I am thinking that Humza Yousaf could well beat Liz Truss's record of the shortest leader in power.
Alastair Paisley, Edinburgh
As a coalition of organisations that support vulnerable children and young people, many of whom have mental health problems, we would like to congratulate Humza Yousaf on becoming First Minister.
It was, however, disappointing that the issue of mental health featured little in the SNP leadership campaign, but now that he is in office, we would urge Mr Yousaf to focus on this vital matter.
As many will be aware, we were already experiencing a mental health emergency in Scotland, even before Covid-19 and the cost-of-living crisis took hold. These have worsened an already devastating situation for many children and young people, resulting in a perfect storm of challenges as demand soars.
There is no health without mental health, and already overstretched budgets are having to stretch even further to keep pace with escalating inflation.
In the face of a mental health tsunami, we would urge the Scottish Government to prioritise spending on services, reversing the freeze on this year's mental health budget and boosting the workforce.
With the resultant personal cost to those concerned and their families, as well as to the economy overall, we need to invest more, not less, in our mental health services, ensuring that our children and young people receive the high-quality care they need when they need it.
Kenny Graham, Lynn Bell, Stephen McGhee & Niall Kelly, The Scottish Children's Services Coalition, Edinburgh
Write to Scotland on Sunday
We welcome your thoughts – NO letters submitted elsewhere, please. Write to [email protected] including name, address and phone number – we won't print full details. Keep letters under 250 words, with no attachments, and avoid 'Letters to the Editor/Readers' Letters' or similar in your subject line – be specific. If referring to an article, include date, page number and heading.
Comments
 0 comments
Want to join the conversation? Please or to comment on this article.