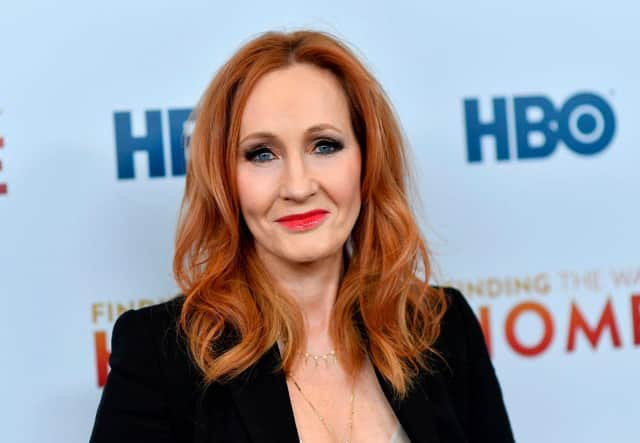 Everything that women have striven to achieve during the last 120 years or so – the vote, equal recognition, pay, status; all the "glass ceilings" they have broken through in the spheres of politics, industry, commerce, the forces, police, medicine, academic achievement, etc; all the fights they still have on their hands world-wide against harassment, abuse, FGM – all this is in danger of being undermined, if not destroyed, by the hysterics and aggression of the "Trans" lobby, and by the challenge of the legal definition of what it is to be a woman. Women campaigners now are dubbed neo-colonial and fascist – look what has happened to J K Rowling! On the other side, actually, to say that you are a man is now, so it seems, "toxic masculinity, gender stereoyping" – PC gone mad! No, too mild a term – it is poison.Too long to quote except briefly, all of this article, I repeat, is worth reading. I look forward to the hate mail and death threats!
Alex Salmond has said Scotland should borrow as much money as possible and that it would take years to join the EU fully (if at all). Nicola Sturgeon has admitted a "hard" border is a possibility between Scotland and England. Are these the same people from 2014 that basically told everyone in Scotland; "Nah, it'll be fine. Don't think about it" if we voted Yes?
David Bone, Hamilton Street, Girvan
In her latest epistle (Letters, 28 April), Gill Turner is keen to make clear that the Pisa study is hardly representative of the state of Scottish education. Her unswerving loyalty to the SNP ensures that her defence of their gaining the largest number of seats from those who voted ignores that there were very large numbers of the electorate who did not vote.
The political persuasion of all those non-voters cannot be assumed to be Nationalist. Until such time as we have a proper PR voting system, and possibly compulsory voting, what we get at both Holyrood and Westminster is deeply unrepresentative.
Pauline Carruthers, Dormont, Lockerbie
Nicola Sturgeon has rejected the Institute for Fiscal Studies (IFS) report that poured cold water on her party's manifesto spending plans and also estimated that an independent Scotland would initially have a higher deficit than the rest of the UK .
Her riposte is that all countries borrow to fund investment and many also run a financial deficit, so why should an independent Scotland be any different? She cites the UK deficit this year as over £300 billion – which includes Covid spend – and borrowing of £2 trillion as examples.
She seems, however, to conveniently forget about the two elephants in the room – exchange rates and inflation. An independent Scotland would require to have its own currency, whose value would be dependent on the vagaries of international confidence in it ability to pay the interest and either repay or re-finance the debt. Any fall in the value would benefit international trade but would also see an increase in inflation.
Another aspect is that a deficit above 3 per cent of GDP would preclude Scotland joining the EU, although in any case we would require to take our place in a fairly long queue.
The SNP is merely encouraging supporters to vote with their heart not their head, and never mind the consequences.
James Macintyre, Clarendon Road, Linlithgow
The argument from the IFS and others, eagerly jumped on by Unionist parties, that Scotland's fiscal deficit would prevent it from joining the EU is patently untrue. It cites Brussels' Stability and Growth Pact, which states members and applicants should reduce budget deficits to 3 per cent of GDP or less. However, new members can also negotiate transition periods allowing them more time to meet specific EU rules. There are also no formal timescale that countries must work to as part of this process. There is precedent for countries with deficits higher than the 3 per cent limit being allowed into the EU. Croatia, for example, joined in 2013 when their deficit was at 5.3 per cent of GDP.
The EU's deficit rules have also been suspended until 2022 due to the economic impact of the pandemic and recent reports state European leaders will not be "overly rigid" when the rules come back into force.
Scotland is not an independent state so it is hard to determine what the deficit of it would be, but what is clear is that a deficit exceeding 3 per cent of GDP would not prevent an independent Scotland joining the EU.
Alex Orr, SNP Regional List Candidate, Marchmont Road, Edinburgh
Yet another economic report from yet another respected body, this time the Institute of Government, receives the same contemptuous dismissal as those from the IFS, the LSE and others. By the admission of the SNP's very own leader, the party of government in Scotland do no economic planning or forecasting so should they not be grateful for this free advice from such august bodies? They were, after all, very willing to accept good news (in their eyes only) from the Fraser of Allander Institute who predicted doom and gloom on the jobs front from Brexit – a prediction that seems to have failed to materialise. Independence really does transcend everything, it would seem. Can they not see the folly of their own wisdom, or lack of?
Ken Currie, Liberton Drive, Edinburgh
Independence is not something which should be a topic of conversation. To push this topic shows that the current government, who have been in power since 2007, has nothing positive to say on their performance over these years, and they know this. They do not care for the people of Scotland. That behaviour has a name, it is called being unpatriotic!
Protect Scotland by ditching independence for ever and keep the United Kingdom together and witness the investment into Scotland come pouring in to improve everyone's lives.
Gordon Watkins, Hatterseat Farm, Aberdeen
Some might imagine Nicola Sturgeon is a big fan of referendums, but her response to questions regarding what say we would all have in an independent Scotland over the terms and conditions negotiated for potentially joining the EU suggest her keenness depends on the subject.What is agreed in any negotiations regarding, for example, currency, or managing the fiscal deficit, or the operation of the Border with the rest of the UK, could ultimately define what Scottish independence actually means in practice, yet the First Minister says she has no plans to give Scotland a say on such matters. She presumably wants the Scottish Government to decide, which, given how she dominates that, would give her the power to decide all our futures on her own.For someone who has been so vocal about power grabs in the past, Nicola Sturgeon is being pretty blatant about openly engineering the mother of all power grabs, with herself the primary beneficiary.In an independent Scotland, it seems the one who must be obeyed does not want to be bothered with the niceties of checking that the people of Scotland agree with her on the way forward. An electorate considering giving a mandate to this leader on one topic needs to be aware that its purpose might later be reinterpreted to cover pretty much whatever she wants.
Keith Howell, West Linton
I had to read the letter from Lance Tunley several times to grasp the main thrust of his argument against Scotland becoming an independent country (28 April). A personal sense of loss is resonant in his letter. I note that he lives over the border in Northamptonshire, and, like so many others who live out-with Scotland, he has a rather romantic view of our country. He also has little faith in our ability to survive alone in a "gloomy corner of the British nation", despite the pipers on the castles to keep us cheerful.
Distance lends enchantment, and it also allows us to project our own beliefs and prejudices onto an imaginary stage. Those of us who were born and bred in Scotland, descendants of several generations of Scots, don't have to think about what it means to be Scottish – we just accept our ethnicity. We are more than our history, which has been marked by much bloodshed between the clans.
Our history has become embedded in our language. We still refer to someone being "clannish" when they exclude others from their group. We can be thankful that we no longer extend that antipathy towards other Scots to the point of murder and mayhem – except when too much alcohol has been imbibed. But that's another unhealthy habit for far too many of us, and a potent trigger for all those sentimental songs about our "wee bit hill and glen".
Carolyn Taylor, Broughty Ferry, Dundee
It is an interesting coincidence that the Prime Minister's new sofa, curtains and wallpaper cost much the same as two of the tiny houses recently erected by Social Bite in Edinburgh. These each house two homeless people – wouldn't it be better to encourage Tory donors to direct their generosity towards an even more worthy cause than Boris Johnson's furnishings?
Helen Hughes, Comiston Drive, Edinburgh
We welcome your thoughts. Write to [email protected] including name, address and phone number. Keep letters under 300 words, with no attachments, and avoid Letters to the Editor in your subject line.
A message from the Editor
Thank you for reading this article. We're more reliant on your support than ever as the shift in consumer habits brought about by coronavirus impacts our advertisers.
If you haven't already, please consider supporting our trusted, fact-checked journalism by taking out a digital subscription.