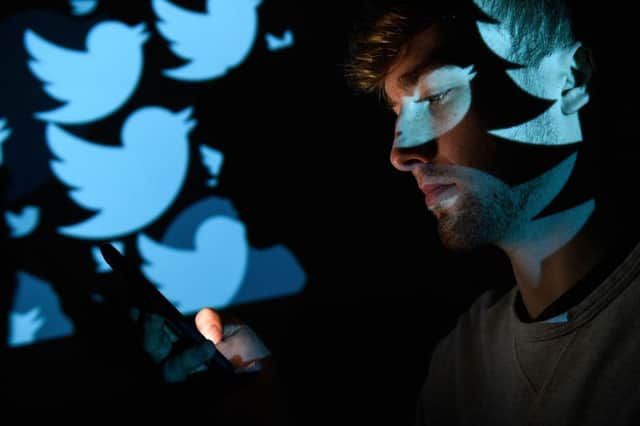 At what point do we need to take a step back here and ask if the abuse is worth being on these platforms? Is it really essential to use the likes of Twitter? Perhaps we need to get together and reconsider what has become a habit in recent years. Some may say it comes with the territory of being a person in the spotlight and that we can't respond to what may be a minority when reaching a wider audience. However, is the abuse really a price worth paying? It does feel like social media is a force for bad more than it is a force for good, providing a platform for the worst of humanity to rear its ugly head and for conspiracies to be presented as facts. A place where our views are simply reinforced rather than challenged.
I would love to see politicians of all parties come together and agree a total break from social media for a month. The value of it can then be reviewed to see if it's truly essential and helpful. It would be worth all of us doing the same. The social media habit is becoming a nasty one which is impacting the health of many of its users. If it were a drug we would be calling for action. Just because it's online and the impacts more hidden, doesn't make it less harmful.
J Lewis, Wilfrid Terrace, Edinburgh
We all know that Nicola Sturgeon is good at one thing and that is "talking the talk".She would be open and transparent with the Scottish people, and asked to be judged on Education, but when it comes to action she and her government fall short in both instances.Why is it only after the threat of a vote of No Confidence in John Swinney the Deputy First Minister – which the SNP would have lost, leading to a probable resignation – that they agreed to release legal information to the committee investigating the Alec Salmond affair. A committee they have tried to obstruct in fulfilling their obligations from the outset.So much for openness and transparency.Why is the Scottish Government withholding the issue of the OECD report on Scottish Education until after the election on May 6? What have they got to hide?Is this report so damning that it would lead to them being found guilty and a vote of No Confidence in John Swinney which the Green Party would have to support.I do not have any political leanings but I am afraid that under this SNP Government this wonderful country of ours is becoming more of a dictatorship than a democracy.
William Hope, Kings Avenue, Longniddry
It appears that John Swinney has finally agreed to publish the legal advice given to his party during the judicial review initiated by Alex Salmond. This advice has been repeatedly asked for by the Holyrood committee set up to investigate his party's handling of the review and was demanded not once, but twice, by the Scottish Parliament following a democratic vote. Mr Swinney steadfastly refused on the grounds it was "not in the public interest" to reveal it.
Does his U-turn mean that, now, it is in the public interest? If it is now, then surely it always was. What has changed? Mr Swinney's volte-face has been occasioned not by his concern for the public interest but out of self-interest – to keep his job. That is scandalous enough but but do I also smell a rat here? It is unlikely that Mr Swinney would extricate his head from a noose only to place it on the block. And there's the rub. He is to publish not all of the evidence but the "key" evidence! Who is going to decide what constitutes the "key" evidence? Why, Mr Swinney of course! I sincerely hope I am totally wrong but I fear that very soon we will be reading reports that the evidence relating to the timing of the advice that the government case would fail – which really is the "key" advice – will be conspicuous by its absence.
Colin Hamilton, Braid Hills Avenue, Edinburgh
A McLeish is right to say that "All the SNP did was to occupy the ideological space abandoned by the Labour Party." (Letters, 1 March).
Before the pandemic, I was unlucky enough to attend a theatre workshop where the course leader decided to harangue those attending with her political views. She lectured at some length on how the once in a generation 2014 referendum brought forth "a flowering renaissance of Scottish culture and an awakening national consciousness" which had been growing for many years.
What a shame so many of us totally missed this seismic event. The reasons for the SNP morphing from fringe party to the scary beastie of today are, as A McLeish suggests, more prosaic.
In the 1980s, the Chinese Communist Party started to abandon unworkable Marxist/Maoist economic policies. In the 1990s, Tony Blair's Labour Party did likewise with socialist ones. They forgot, however, that there remained a big market for traditional left-wing dogma in Scotland, where an entrenched entitlement and dependency culture persists in many places. All the separatists had to do was steal Labour's old clothes, hop on every "progressive" bandwagon rolling into town and keep up a steady anti-British rhetoric to excite the minority who hate England far more than they love Scotland.
The FM writing a preface for Sunset Song and putting Gaelic signage everywhere does not add up to the "cultural renaissance and awakening national consciousness" imagined by the lady who hijacked our drama session.
Not that an independent Scotland would have much money to spend on culture, Scottish or otherwise. Or on social welfare and public services either, for that matter.
Martin O'Gorman, Littlejohn Road, Edinburgh
In yesterday's Scottish Perspective, Anas Sarwar used the phrase "Becoming leader of a political party...". He is not the leader of a political party as Scottish Labour is not represented in the Electoral Commission's list of registered parties. His true position is that he is leader of a local section of the Labour Party.
(Dr) P M Dryburgh, Falcon Avenue, Edinburgh
Leah Gunn Barrett says "Scotland is not a failed state because it is not a state but a region of the UK" (March 2). Yet, in other correspondence, she is very much to the fore in claiming that Scotland is a nation. This is reminiscent of Lewis Carroll's "Through the Looking-Glass", when Humpty Dumpty said, in rather a scornful tone, "When I use a word, it means just what I choose it to mean—neither more nor less." Please make your mind up.
She praises the SNP for all their bribes to the people of Scotland, paid for out of the largesse of Westminster's Barnett Formula. The people of England do not benefit from this, of course, yet Nicola Sturgeon can splash huge amounts on freebies, but not on eye hospitals; on Prestwick, but not on BiFab; on ferries, but not on nuclear power.
Why, though, is she not doing something about encouraging business? Scotland needs to encourage investment, especially from the rest of the UK. Instead, we find people are reluctant to put their money into Scotland when we could end up an even worse basket-case with streets full of mobs of flag-waving numpties who believe separatist propaganda. SNP economic propaganda is drivel.
Scotland is, indeed, fast becoming a failed state because it lacks worthwhile leadership. So bad is the situation that the man who has done most to cause the economic woes that plague Scotland has actually confirmed that fact to a Holyrood committee. Does Ms Gunn Barrett not watch the news?
Andrew H N Gray, Craiglea Drive, Edinburgh
Politicians are so enthralled by the green lobby that they rush through laws without considering potential problems. In the rush to encourage greener transport options they allowed E-scooters on our roads as an experiment.
It has failed abysmally. E-scooters have recently been banned from Newcastle city centre from 11pm to 5am following complaints that people were driving them whilst drunk and that others were riding illegally on pavements, thus endangering the public.
Other cities, where trials are also being conducted, experienced similar anti-social behaviour. There is no E-scooter test, no requirement to wear a helmet or have insurance, and since there is no identification the rider will be able, should they injure a child or a pedestrian, to just vanish. E-scooters, electric bikes and even bikes should be licenced, have insurance and, most of all be, identifiable.
Clark Cross, Springfield Road, Linlithgow
There are calls – on spurious grounds of "liberty" and "the economy" – for removal of the current lockdown restrictions, with the fatally flawed idea of allowing people to use "their own common sense".
Did the endless reports of our police having to bust parties, raves and even funerals with up to 200 unmasked attendees escape their notice?
Or are some simply so selfish they're happy to take their chances, and tough luck to any they infect and kill?
Mark Boyle, Linn Park Gardens, Johnstone, Renfrewshire
It's interesting to see some letters complaining about the SNP going ahead with the April Scottish Parliamentary elections.
Had the elections been postponed I have no doubt the same people would be writing to complain about the Scottish Government's flagrant abuse of democracy by not having them.Sometimes you just can't win.
D Mitchell, Coates Place, Edinburgh
We welcome your thoughts. Write to [email protected] including name, address and phone number. Keep letters under 300 words, with no attachments, and avoid Letters to the Editor in your subject line.
A message from the Editor
Thank you for reading this article. We're more reliant on your support than ever as the shift in consumer habits brought about by coronavirus impacts our advertisers.
If you haven't already, please consider supporting our trusted, fact-checked journalism by taking out a digital subscription.