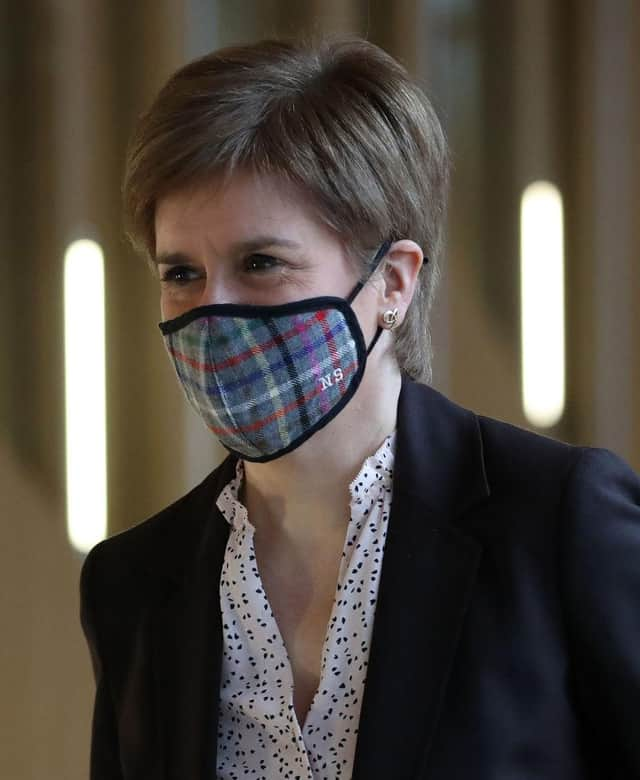 I did not, however, hear any thank you from our First Minister for this lifesaver that the UK government will distribute throughout the country. Not only the NHS in England but in Wales, Northern Ireland, and Scotland.
Surely it is customary and polite of each of our United countries to pass on congratulations to the hard-working scientists who have sweated to develop a vaccine in a matter of months instead of the usual years to help recover the health of the nation and more besides. Not just the economy but the mental health of each and every one of us. It has been a nightmarish ten months with more to come, being locked up in our own homes in fear of either contacting coronavirus or being fined by the Scottish police for straying a few yards from our own home town.
Nicola Sturgeon shows no respect for this hard work and it is only because Scotland is in the UK that Scotland will receive this life-saving vaccine. If we were an independent country we would not necessarily able to access it. Does she not want the Scottish people to receive the vaccine just because it was developed in Oxford?
That is a terrifying thought.
Saying 'thank you' does not cost a lot. It is good manners, after all. Why cannot the First Minister swallow her pride and do the right thing?
Valerie Stewart, Stobo, Calderwood, East Kilbride
The Scotland On Sunday mocked-up front page photo on January 3 of the largely submerged Equestrian Statue of Wellington in Glasgow's Royal Exchange Square is unscientific scaremongering. Since sea levels began to be accurately measured in the 1880s using tidal gauges, global sea levels have risen at a fairly constant 3.8mm per annum, though there is some evidence this may have increased to 4mm per annum. This equates to 40cm (15.75 inches) per century. Even with the most catastrophic (but totally improbable) projections of global warming, this rate is unlikely to even double.
At the current rate, given that the plinth is about 3m high and the base of the plinth about 10m above sea level, it will be 3,250 years before the horse's hoofs get wet. This certainly does not justify the hysterical rush to abandon fossil fuels and the economic disaster this will lead to.
Donald McCallum, Crosskirk Crescent, Strathaven
Iain Stewart writes that it is incredibly disappointing that the Scottish Government has refused to engage in the UK Government's review of transport and blocked Transport Scotland officials from taking part (January 3). Miles Briggs has highlighted Scottish Go vernment opposition to UK Government plans for a freeport at Leith.
Connectivity, along with tariff and customs free trade, are two major levers for business growth which will attract investment and boost economic recovery, both of which are vital to Scotland right now given the ravages of the pandemic. It beggars belief that the Scottish Government has decided to deny the Scottish people the jobs and prosperity these major infrastructure projects would bring. If Nicola Sturgeon would like me to vote for her party at the next election, I would be very interested to hear from her the economic justification for absenting Scotland from major opportunities to boost the economy.
Elspeth Porter, Henderson Row, Edinburgh
Write to Scotland on Sunday
We welcome your thoughts. Write to [email protected] including name, address and phone number. Keep letters under 250 words and in the body of the email – no attachments. Avoid Letters to the Editor in your subject line.