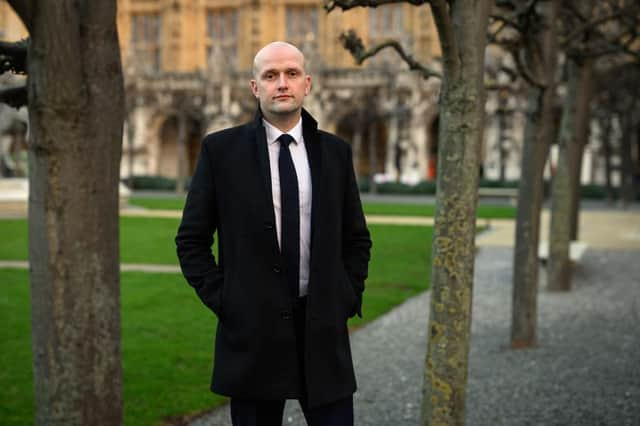 That presumes, of course, that the SNP return in significant numbers. Mr Flynn may not recall the difficulties facing the late, great Paddy Ashdown when he attempted negotiations with Tony Blair. In the end Labour didn't need a coalition. But the current Labour Party is not even worthy of the name, refusing to reverse legislation against protest, address the disaster of Brexit, tone down the rhetoric and grapple with the reality of those seeking refuge here and reverse the disastrous privatisations of rail, water and other public services, including the unacknowledged creeping privatisation of the health service.
It seems that Westminster politicians of all parties, cushioned as they are from the realities of their constituents' daily lives, are happy to spout excretawhile their people swim in it.
Marjorie Ellis Thomp son, Edinburgh
Once again, a correspondent refers to Scotland as a "colony". It is sad that so many Scots, like Andrew Docherty (Letters, 19 May), seem ignorant of what is and what is not a colony. The original USA was based on "the 13 colonies". The inhabitants of these colonies had a famous slogan: "No taxation without representation." That reflected the fact that they had no voice at Westminster, no MPs to represent them. Scotland has, currently, 59 MPs who more or less represent us – SNP MPs represent their party rather than their constituents. In fact, Scotland remains slightly overrepresented, in population terms, at Westminster.
I look forward to the day Mr Docherty's hoped for "re-establishment of exemplary governance" occurs. Perhaps he is referring to the days of the Scottish Office under Margaret Thatcher, when more ferries were built than have been built under the SNP regime.
Jill Stephenson, Edinburgh
While the provision of digital devices in Edinburgh primary schools should be welcomed, the costs look very high (your report, 19 May). The article states around 44,000 devices have been rolled out at a cost of £17.5 million to the council. That works out at around £397 a device. I would question why these devices needed to be expensive Apple iPads instead of cheaper Android tablets that would deliver the same functionality at a much lower price. I also hope there's a rigorous plan in place for the return of these devices where handed out on an individual basis.
Digital skills are important. So, too, is ensuring value for money for the taxpayers who pay for all of this.
The small group shouting for reparations for the black slave trade of the 1800s need to use their talents on a keyboard to research online about slaves.
The slave trade was not started by British merchant men. African tribes captured neighbouring tribes and enslaved them for decades, if not centuries. Eventually those tribes traded their slaves to trading companies for other goods. Britain banned the slave trade in its territories in 1833. That year the British Government took out loans to pay reparations then.
That debt was not finally paid off until 2015. Why should Britain be expected to pay more reparations now? The British Navy chased and captured slave ships in the 1800s after it banned slavery. Slaves found on board these ships were freed. Britain founded the colony now called Sierra Leone for freed slaves – the capital city is called Freetown!
Those who shout about the enslavement of non-white people never mention the hundreds of thousands of white people from Italy, France, Spain, Britain, Ireland and other European countries who were captured by North Africans and others and enslaved over the period from the 1600s until the early 1900s. Many of the men were castrated and all were sold off as slaves to countries at the eastern and southern sides of the Mediterranean Sea and to the Middle East. Why is no mention made of the pillaging and capturing of slaves around the British and Irish coasts by the Vikings? Proof of that can still be found in the DNA of residents of the North Atlantic Islands.
Instead of shouting about events that happened outwith our control well over 200 years or more ago, why do these few outspoken individuals not start complaining about modern day slavery? Do they consider the thousands of enforced slaves in China when they buy something with a label saying "made in China"? I doubt it. What about the child slaves in Africa now? Forced to work long hours in very dangerous mining operations for premium metals to be used in the manufacture of batteries for cars using so called "greener energy". The slaves trapped in the big houses in England by individuals with different cultural standards and backgrounds to native British people. Is it not the case that most illegal immigrants to the UK claim that they are subjected to modern slavery?
It is long overdue that our education system taught real history going back centuries rather than going only as far back as the Windrush episode!
James A Mackie, Garmouth, Moray
Isn't it time we had a reality check over net zero? Data from Imperial College London shows that removing all hydrocarbons from UK energy supply by 2050, as Theresa May's government enshrined in law with no debate, will require a 400 per cent increase in peak electricity demand – that is, with the population at its present level of 68 million (with net immigration running at about 700,000 a year this would be an underestimate). Electricity supply would need to increase more than fivefold.
At present more than 90 per cent of UK energy supply comes from petrol, diesel, oil and gas but these would no longer be available by 2050 if the net zero target is to be met. On average every UK household uses 13kw/hr of electricity a day but that would have to increase to 127kw/hr.
There is no way that wind and solar could possibly meet that target bearing in mind that the wind does not always blow, the sun does not always shine, and any existing means of large-scale electricity storage is a pipe dream.
William Loneskie, Oxton, Berwickshire
If you are not depressed at the prospect of Manchester City acquiring the European Champions League trophy after 15 seasons of simply attempting to buy it, you don't really love sport, never mind football. Manchester City's joy is sporting integrity's misery – and it's clear lessons haven't been learned elsewhere from Scottish domestic football becoming a global laughing stock once all healthy competition was killed stone dead by vested interests.
Mark Boyle, Johnstone, Renfrewshire
Details about the proposed film of the Calmac ferry fiasco have been released. The tale will be told in the Para Handy style with the construction of a wee puffer being ordered and controlled by characters from a fictional government. The puffer will be named The Spiteful Nark in deference to a political leader.
Casting is still taking place but the producers and directors hope to select from persons with previous experience in fictional government. Ian Blackford has been mooted for the part of Para Handy, John Swinney as Dougie the Mate, Mike Russell as Dan Macphail and Ross Greer as Sunny Jim. Lorna Slater will play a cameo part as a castaway drifting aimlessly without a paddle on a raft made out of empty bottles and cans. However, the film project has already run into difficulties, being at least three times over budget and with no foreseeable date of completion.
We shall have to wait a while before we hear Dougie exclaim "Abandon ship! There's Tories on board!" and Para Handy wail "Oh Dougie, Dougie, this alcohol minimum pricing is a terrible thing and what's more, that Greens' wummin is putting an extra 20p on a bottle of whisky. Set course for England quickly."
At least it will be laughable fiction, won't it ?
Fraser MacGregor, Edinburgh
The question on everyone's lips: "What's the point of the Duke and Duchess of Sussex?"
Stan Hogarth, Strathaven, South Lanarkshire
We welcome your thoughts – NO letters submitted elsewhere, please. Write to [email protected] including name, address and phone number – we won't print full details. Keep letters under 300 words, with no attachments, and avoid 'Letters to the Editor/Readers' Letters' or similar in your subject line – be specific. If referring to an article, include date, page number and heading.
Subscribe at www.scotsman.com/subscriptions