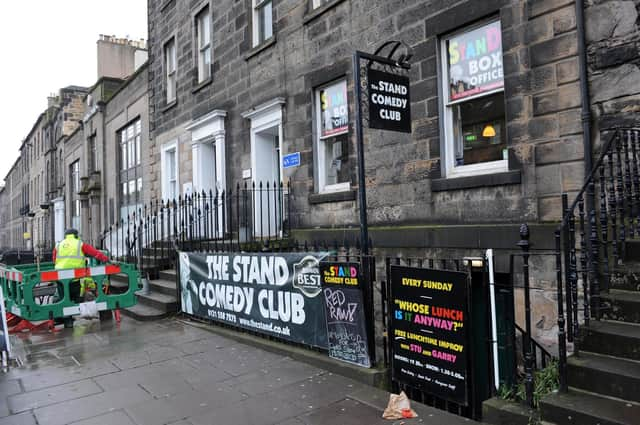 As someone who knows what trauma really means it is a breath of fresh air to hear someone telling it like it is.
She is right, it is time people stopped being namby pamby about talking openly and honestly about the things that really matter.
We shouldn't be hiding from reality and the grim parts of life. Skirting around the edges and prettifying real pain and absusive circumstances will only make anyone suffering these situations think what has happened to them isn't very important and not as bad as they think it is, possibly leading them to not report it.
We are supposed to be a modern and accepting world and yet we are being overwhelmed by political correctness, softened-up language and pretend trauma and feelings.
If someone was raped they were raped. If they were beaten black and blue then that's what happened. If someone tries to remove or mutilate little girls because of tradition and religion, it needs to be spoken about and action taken. No doubt my words will traumatise someone or hamper their feelings… who cares, stop whimpering and simpering and get out there and do something about all the atrocities being ignored.
Bronwyn Matthew, Prestonpans, East Lothian
On the same day (17 May) that The Scotsman was publishing praise for the Dambuster aircrews and the Scottish airforce men who failed to come back from their daring raid into Germany to assist in the efforts to bring down the Nazi regime that was waging a horrific war in Europe, we see in the letters page a letter from Mr Hugh Kerr, a former MEP, who is now preaching the dangers of confronting Vladimir Putin and warning of the danger of nuclear conflict.
What a truly pitiful letter that advocates some form of Putin appeasement and completely ignores the sufferings of the people of Ukraine, attempting to blame the illegal Russian invasion on America for being over-friendly to Ukraine, which became a vassal state of Russia during the time of the USSR.
Mr Kerr is almost old enough to recall the horrendous damage and loss of life caused by Nazi bombardment in the UK, night after night, until it was finally stopped thanks to the bravery of our aircrews and our other armed forces.
I lived and worked in both Russia and Ukraine for a good many years from 2002, and at that time, following the collapse of the USSR, the Russian people were embracing their newfound freedoms. Then along comes Putin, determined to reinstall the Stalinist powers of Russia over its near neighbours and to row back on the freedoms earlier enjoyed by the people of Russia under Gorbachev and Yeltsin. Mr Kerr seems to forget Putin's track record since he came to power, which includes the illegal invasion of Georgia and countless assassinations of those who disagree with him, both in Russia and abroad.
There was neve any excuse for the invasion of Ukraine. Putin and his cadre of billionaires must be stopped now, otherwise the next domino in his sights could be Poland, Finland, Hungary etc.
Mr Kerr should admit that being an apologist for Putin is the wrong option to take at this time.
Derek Farmer, Anstruther, Fife
Robert I G Scott suggests asking the Scottish citizens to "dissolve" their parliament in a referendum (Letters, 18 May). This he offers as a response to the admittedly abysmal governance of Nicola Sturgeon's administration. This is either a baby and bathwater approach to silence the "ill-conceived romanticism... of SNP zealots" or it is an equally ill-conceived assault on our national self-worth,
Years of Westminster dispensation has resulted in a struggling sterling, trillions of debt, stagflation, deteriorating physical and mental health outcomes in the under-invested regions and devolved colonies, and world record-beating levels of inequality. This is not to mention daily reports of corruption, lawbreaking and cronyism at Westminster, coupled with Great Britain's deteriorating international reputation for treaty breaking and a lack of commitment to justice at home and abroad.
The only hope for our children is for Scotland to be emancipated from colonial exploitation and democratic deficit and embrace its many friends among the civilised nations and the regions of merry England. The plan: radical exorcism of "Sturgeon-ism", unification of the independence movement under one popular and political banner, re-establishment of exemplary governance despite constraints of devolution, and the renaissance of Scotland on the world stage. Cometh the hour cometh the man/woman. Our children will be led to safety soon to solid ground and fresher air
"Veritas Vincat" – the truth shall prevail despite media bias, disingenuous "vows" and greedy vested interests!
Andrew Docherty, Melrose, Scottish Borders
Alistair Grant and Rachel Amery do a good job in their 18 May report on the Crown Office delay, or apparent delay, in approving the search warrant of the Murrell/Sturgeon home.
They include in it a long quote from the Lord Advocate, Dorothy Bain KC. Unfortunately, the spokesperson quote does not clarify much on whether the delay was deliberate or not. It seems mainly designed to assure us that Ms Bain was not directly involved in any consideration of the search warrant.
So we are left with speculation. The delay could have been deliberate, or it could be that this was just legal bureaucracy taking its time. Enquiry or not, we may never know.
What is almost certain is that had there not been a fortnight's delay, Humza Yousaf would not now be First Minister. It's quite possible the SNP leadership contest would have had to be temporarily abandoned.
Those of us who follow the Donald Trump legal shenanigans on YouTube can at least rely on a great array of legal minds mulling over the delays and processes of the US legal systems, at state and Federal level. We don't get that from our broadcast media – so we don't know how the police work with search warrants, how the Crown Office and the Lord Advocate work, what can and can't be said while an investigation is ongoing. More's the pity.
Crawford Mackie, Edinburgh
A former president of the Association of Scottish Police Superintendents, Tom Buchan, insists search warrants could be obtained within a day and "taking longer risked suspects finding out they were to be targeted".
Our hapless First Minister, who promised to carry on where Nicola Sturgeon left off, claims the timescale is not "out of the ordinary"
Hamish Hossick, Broughty Ferry, Dundee
While the BBC and regular SNP critics such as Richard Allison (Letters, 16 May) have been keen to exploit Martin Geisler's leading interview on The Sunday Show with Bruce Adamson, the outgoing Children's Commissioner of Scotland, a number of questions remain unanswered.
Specifically, if Mr Adamson thought there was a lack of genuine commitment on the part of the Scottish Government to reducing child poverty, why was he not a lot more outspoken during his tenure?
Also, given the negative impact of the pandemic on aims such as reducing the attainment gap, was this significant in terms of the Commissioner's own performance and a possible extension of his tenure?
Of course, if Mr Adamson had been a "political appointee", as was the Chairman of the BBC, it is probably unlikely that any criticisms of the government that had appointed him would have been aired publicly.
This begs another question: why, when the Scottish Government has expended considerable resources mitigating the dire social consequences of policy decisions made in Westminster, did the UK Government seemingly not attract any of his ire?
No doubt Mr Adamson's intentions as Commissioner were highly commendable. However, even making allowances for the efforts of an artful interviewer who only appeared interested in putting "SNP bad" words in his mouth, Mr Adamson does neither himself, nor the Scottish public he was serving, justice, if he appears to add credence to an appraisal of the Commission's performance based only on a partial summary of pertinent factors.
Stan Grodynski, Longniddry, East Lothian
We welcome your thoughts – NO letters submitted elsewhere, please. Write to [email protected] including name, address and phone number – we won't print full details. Keep letters under 300 words, with no attachments, and avoid 'Letters to the Editor/Readers' Letters' or similar in your subject line – be specific. If referring to an article, include date, page number and heading.