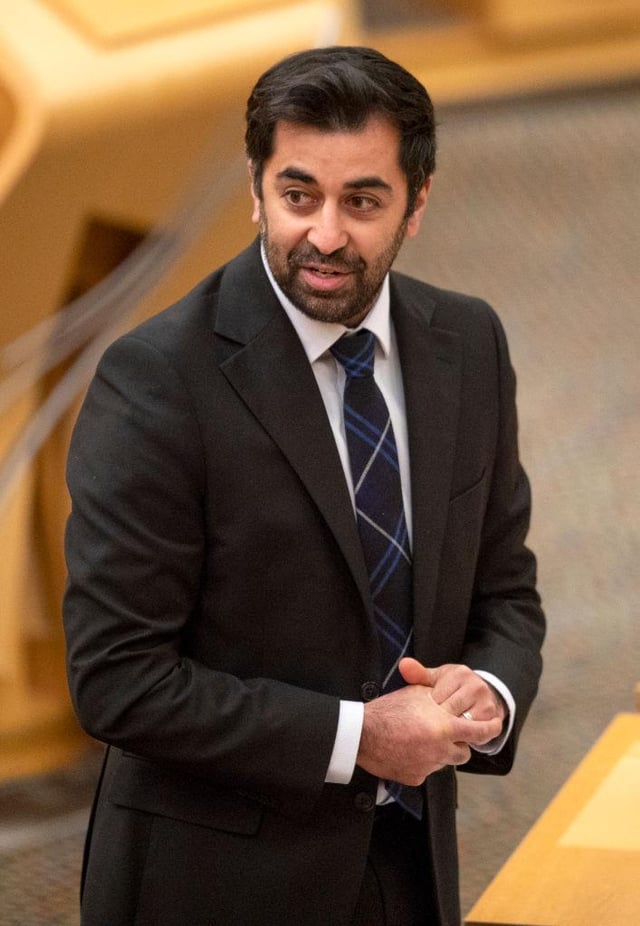 Justice Secretary Humza Yousaf championed the Hate Crime Bill
The bill protects people with defined characteristics from hate crime: age, disability, ethnicity/nationality, religion, sexual orientation, transgender identity. Inexplicably, sex as an aggravator has been omitted, leaving women without the same protection as other groups.
In my lifetime I have experienced verbal abuse, even minor physical assaults. None of the protected characteristics listed above made me an obvious target. The perpetrators were men and they only saw me for what I am – a woman. Sadly, too many women suffer far worse attacks for the same reason.
Yet an amendment to include sex as a protected characteristic was refused with the votes of 26 women MSPs. Later the bill was passed with 34 female votes. Had they voted in the interest of fellow women, this bill would have fallen.
However, the European Convention on Human Rights states that rights and freedoms "shall be secured without discrimination on any ground such as sex, race, colour, language, religion, political or other opinion, national or social origin, association with a national minority, property, birth or other status".
Omitting sex in the Hate Crime Bill is a significant departure from international consensus on human rights. In the interest of the women in Scotland this bill should be repealed or amended.
Regina Erich, Willow Row, Stonehaven
So the ten-yearly censuses will not be taken in Scotland until next year? Surely the decisions of the future Scottish Parliament will be more difficult if there is no accurate recording of the number of people and their needs? We have been given little notice of this – adverts are on TV asking us to fill in our forms. Is it now an 11-year census?
If the reason is Covid, what aspect of the pandemic does it affect? Everyone is at home so it is surely the ideal time to conduct an exercise that would not take a long time. A cynical eye might see this as a ploy for the current government in Scotland to drag their heels and delay complying with UK law. Will it not result in out-of-date figures for the government to base its allocation of finance and resources to provide services for the next ten years? The upset of a long-established service is not what the people suffering in a pandemic need. This is a drastic move to make when resources are already stretched.
The Scottish elections have not been delayed, so why has the census? You cannot have one rule for one and one for another! I hope someone in the Scottish Government realises this is not one of their best ideas. If England and Wales can have a census, why can't we?
Valerie Stewart, Stobo, Calderwood, Kilbride
News that ScotRail is to be nationalised by the Scottish Government in setting up another quango company to run rail services in Scotland fills me with dread.
Could this be the Scottish Government going down the same road as Prestwick Airport, Ferguson shipyards and BiFab, using multi-millions of taxpayers money in matters that they have no knowledge of, ending in tears?
Dennis Forbes Grattan, Mugiemoss Road, Bucksburn, Aberdeen
Write to Scotland on Sunday
We welcome your thoughts. Write to [email protected] including name, address and phone number. Keep letters under 250 words, with no attachments, and avoid Letters to the Editor in your subject line.