Readers' Letters: Be smart, don't eat fish
It seems that the main stumbling block in the Brexit negotiations was the issue around fishing rights and quotas.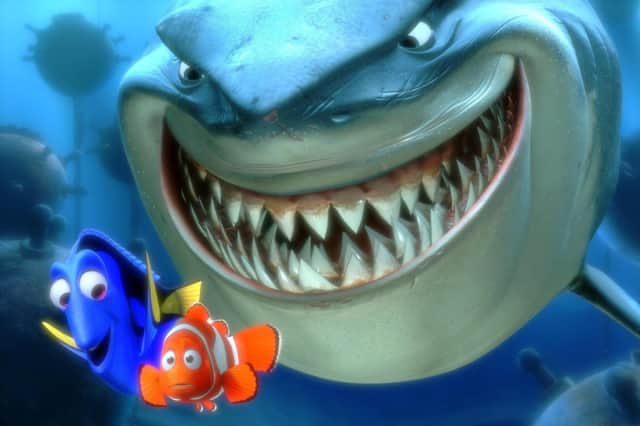 There could have been a very easy solution to this, if only those taking part in the negotiations had agreed on no fishing, and then held a conference, with those invited including experts on what impact fishing has on the oceans and the planet, as well as the ethical issues involved.
One such expert is Jonathan Balcombe, director of Animal Sentience for the Humane Society Institute for Science and Policy. His book, What A Fish Knows: The Inner World Of Our Underwater Cousins, was described by critics as a "must read".
In it, Balcombe writes about how we know that fish feel pain, their complex societies and the moral implications of how we catch (and farm) fish.
The debate regarding which country gets which quotas of fish is a red herring. Each year, 150 billion – 2 trillion fish are caught, yet we don't need to catch fish at all.
There are many delicious faux (vegan) fish available, ranging from faux salmon, scampi and tuna to fish cakes and fish fingers. Most fish are contaminated anyway, as the seas are so polluted.
We should leave the fish where they belong, in the oceans.
Warrender Park Road, Edinburgh
The nasty sting in the tail of Brexit was the mean-spirited decision of the UK Government to withdraw from Erasmus, the European student exchange scheme, and replace it with a "global" scheme – for global read Anglo-Saxon.
This has clear political symbolism. Anything which encourages engagement of our young people with other Europeans and may engender a European identity is to be crushed. It is cultural vandalism and for me it's the last straw. I am not at home in the United Kingdom.
I see Nicola Sturgeon has been remiss in not wearing a mandatory mask in this time of lockdown. It is highly unlikely she forgot to put it on. After all, this is the new legal requirement for us all, whether we are man or woman in the street or First Minister. The fact that she apologised was not enough. She should have known better than to do that. We have known about the importance of wearing a face mask and no comparison with others is relevant. I am sure we have all been chastised for not wearing one at one time or other but Ms Sturgeon is the one telling us to wear one!
This is not the beginning of mask-wearing so we have no excuse not to wear one. This is a classic example of "do as I say, not as I do".
I hope Ms Sturgeon has learned her lesson. It is not enough to apologise if you are the person issuing the order, and this is not what we expect from our First Minister.
Calderwood, East Kilbride
The latest drug death figures are very bad, and it must be pointed out that some of the factors affecting them – health, education, policing – are all devolved. Therefore, one must point the finger at Holyrood for this. The SNP claims to be "Scotland's party", the party that speaks up for Scotland, yet here is evidence of how they actually are harming Scotland! Unionists are also patriotic Scots, and they stand up for Scotland too – being a patriot does not make you a nationalist!
Dean RoadBo'ness, West Lothian
Comments
 0 comments
Want to join the conversation? Please or to comment on this article.