Listen to experts on Hate Crime Bill – Letters
Government should not police opinion, says reader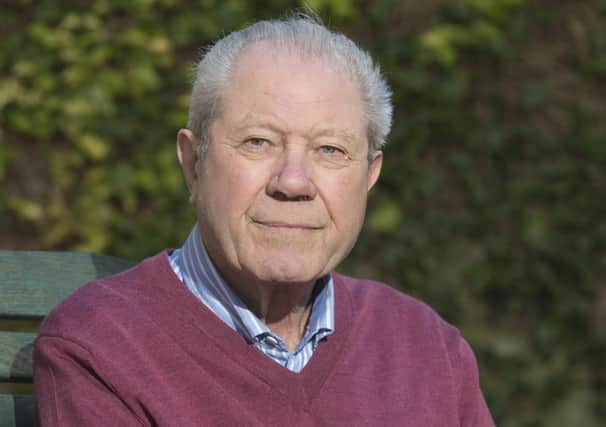 It is high time the Scottish Government paused and took heed of what the Bible says in Isaiah 5 v21: "Woe unto them that are wise in their own eyes, and prudent in their own sight!" Not that long ago, they proudly imagined they were wiser than everybody else with the Named Person scheme and now, with blinkered vision, they dare to foolishly ignore all the astute advice being presented about their much-detested Hate Crime Bill.
With anger and dismay expressed by hordes of expert individuals and organisations, all claiming that the proposed law poses a serious risk to freedom of speech, arrogant politicians at Holyrood ought to sit up and seriously listen to those wiser that they.
Alistair Bonnington, a former Honorary Professor of Law at the University of Glasgow who taught the First Minister, is on record as saying: 'This is yet another example of the SNP failing to understand fundamental principles of Scots law. They have shown an embarrassing level of ignorance as to how we do things in our Scottish system.'
He added that the SNP is, "wasting the parliament's time dealing with wholly unnecessary laws…Fundamental human rights freedoms, such as free speech, are not understood or respected by the Scottish Government. The Scottish Government seems to believe that they can create a lovely Mary Poppins world by passing well-meant, but naive laws."
Not even Jim Sillars, former Deputy Leader of the SNP, thinks the Bill is wise: "Freedom of thought, articulated by one's speech, is so fundamental to the civic and intellectual life of our nation that any attempt by the government to restrict that freedom has to be robustly opposed."
The Scottish Police Federation has slammed the controversial Hate Crime Bill, warning that it would significantly increase the police's workload and damage freedom of speech. Calum Steele, their General Secretary, said: "The Bill would move even further from policing and criminalising of deeds and acts to the potential policing of what people think or feel, as well as the criminalisation of what is said in private." He added that laws are already in place to tackle criminal conduct, and the Bill will, if passed, "paralyse freedom of expression for both individuals and organisations by threatening prosecution for the mere expression of opinion which may be unpopular."
While countless other public bodies, including the Law Society of Scotland, oppose this preposterous Bill, what Dr Stuart Waiton, a senior lecturer in sociology and criminology at the University of Abertay, has to say ought to be a loud wakeup call to all of Scotland:
He has said the Bill might, "possibly be the most illiberal and intolerant piece of legislation in any liberal democracy, worldwide."
Such remarks are chilling.
While this obnoxious Bill has exposed Nicola Sturgeon and her SNP cohorts, to be dabbling in the fictional politics of cloud cuckoo land, "woe unto them" for trying to once again hoodwink the people of Scotland.
The best they could do with the Hate Crime and Public Order (Scotland) Bill, is quickly discard it in the dustbin at Holyrood, for the good of free speech and expression.
Donald J Morrison, Old Edinburgh Road, Inverness
Professor Alice Roberts claims that many people are humanists (doesn't she mean 'Humanists') "without realising it" ('You may already be a humanist', Perspective 18 August).
In fact, Humanists are not like most non-religious people, if that is what she meant. Humanists espouse a kind of mystical pseudo-religious belief in humanity. I left the Humanist movement mainly because I could never explain the meaning of Humanism. I am just not religious and do not need the backing of a movement.
Roberts is mistaken in her interpretation of agnosticism. It does not mean that "there's no way of absolutely disproving the existence of any gods" (that's a given– one cannot prove a negative); it is a belief that nothing is known or can be known of the existence of or nature of God, and by extension any god. Also, it does not mean, as many believe, that it is a neutral, "sitting on the fence", position.
Steuart Campbell, Dovecot Loan, Edinburgh
Keith Wilson says the "tyrannical value system of the Roman Empire" (Letters, 21 August) was challenged by the alternative of Christianity. True, certainly, up to a point, but that value system was surely maintained in part at least when that empire officially embraced Christianity. Would Christ himself have approved of it?
Moreover, as Doug Clark reminds us about Thomas Aikenhead's fate (Letters, same day), some Protestant church authorities were little different, until 1697 at least, from today's theocratic fascists.
It is ironic that the gradual decline in the influence on society of most church authorities since the Scottish Enlightenment has coincided with an increase in many manifestations of practical Christianity throughout secular society. One might say "thank God for David Hume"!
Finally, Keith Wilson refers to a belief in God (an all-powerful force for good) but it is much easier with the evidence of history and the 'isms' of the 20th century probably continuing through the 21st, to believe in the Devil (a powerful force for Evil).
John Birkett, Horseleys Park, St Andrews
Dominic Ashmole's letter (17 August) repeats the same climate alarmism that we've been hearing ad nauseam since James Hansen's congressional testimony of 1988.
A loudspeaker should be fitted to the roof of Mr Ashmole's house and every time he turns on the heating, cooker or shower, a voice with the accent of a 16-year-old Swedish girl should shout from it "How dare you". Same with his car every time he starts it.
Geoff Moore, Alness, Highland
At last Nicola Sturgeon is doing something positive for Aberdeen City and Shire. By singling us out for a lockdown she has united the city's NHS Grampian-resourced local incident management team and the Council's Administration in the view that this is overkill and may have nudged the anti-independence, anti-SNP vote a few percentages north to nearer the 59 per cent of 2014. They are law-abiding people so they won't disobey the rules, but they've made their well evidenced and argued point and will not let the matter rest.
People and businesses who are angry that we have been singled out, especially since our 220 Covid deaths per 100,000 are just over one third of Glasgow's 570.
It follows on from the penal business rates they are being charged in comparison with other areas and estimates of 5,000 job losses due to Ms Sturgeon's action
And who knows, other areas and business groups may take courage from our Labour-Conservative coalition council and start to push back.
Allan Sutherland, Willow Row, Stonehaven
The dismal and dreary utterances of the Better Together brigade give out a very negative view of Scotland which is, above all, rich in resources both human and material.
With all that has been happening this year, including the fiasco of Brexit and the global pandemic, I can't help thinking the renowned political journalist Iain MacWhirter was spot on when he wrote: "If Scotland stays in the UK it will be hitching itself to a post-imperial Brexitania run by bandit capitalists who still think they are living in the days of Empire."
There is now no longer any doubt that a clear majority support independence.
It is self-evident, that with the express wish of its people, sovereign nations should always run their own affairs. While independence brings responsibility and commitment it also brings joy, freedom and the excitement of achieving our full potential in an explosion of creativity. A knowledge and appreciation of one's own country is a passport to the rest of the world.
Grant Frazer, Cruachan, Newtonmore
I'd like to echo the comments made by Tom Kelly (Letters, 20 August) about John Swinney and the late Sam Galbraith, two of the most honourable Scottish politicians. Calls for their resignations then, and now were, and are, politically motivated and unjustified.
Mr Kelly also points to the flaws in the Scottish exam system. I would like to add that in the current farrago about grades, too much emphasis has been placed on final exams and not enough on continuous assessment. Basing educational policy on high-profile testing projects is a trap a number of governments have fallen into in Europe and elsewhere in the UK. This is why teachers in Scotland across the political spectrum have a healthy scepticism about tests like Pisa. Statisticians and mathematicians writing in the Times Educational Supplement said Pisa's league tables was "useless" and produced rankings which were "meaningless" and used techniques which were "utterly wrong". The Organisation for Economic Co-operation and Development themselves state that "large variations in single country ranking positions are likely".
In passing, I'd like to congratulate Jim Houston (Letters, 20 August) on his A pass in English Higher in 1968, though my granny used to say that self-praise was no honour. However, if his school was anything like mine, he must remember the hours sitting staring at a blackboard, listening, writing and learning by rote. This is why, for all its flaws, so many teachers prefer the Curriculum for Excellence, which encourages debate, critical thinking, creativity and collaborative working. Its laudable aims of helping young people become "successful learners, confident individuals, responsible citizens and effective contributors", set Scotland out as a leader. And though we could all do better, these aspirations are something to be proud of.
Gill Turner, Derby Street, Edinburgh
The Scotsman welcomes letters for publication – 300 words maximum – from all sides of public debate. Include date and page when referring to an article, avoid 'Letters to the Editor' in e-mail subject line. No attachments. We reserve the right to edit letters. No correspondence will be entered into. Send submissions, with full address and phone number, to: [email protected]
A message from the Editor:
Thank you for reading this story on our website. While I have your attention, I also have an important request to make of you.
The dramatic events of 2020 are having a major impact on many of our advertisers – and consequently the revenue we receive. We are now more reliant than ever on you taking out a digital subscription to support our journalism.
By supporting us, we are able to support you in providing trusted, fact-checked content for this website.
Joy Yates, Editorial Director
Comments
 0 comments
Want to join the conversation? Please or to comment on this article.