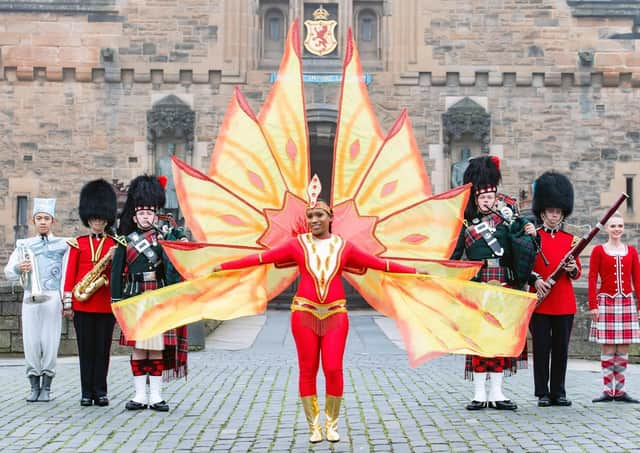 Does the identity of Edinburgh Military Tattoo depend on its castle location?
Second, and I don't wish to sound nimbyish here, but does he think events like the Tattoo exist in a protected bubble? Murrayfield, for most of the year (except for a handful of rugby internationals) is a quiet residential area of the city and would be overwhelmed by the coaches, cars and tourists of Tattoo-goers, seven days a week, often twice nightly.
This idea needs to be nipped in the bud before any momentum builds up, and I hope the powers that be will scotch it instantly. Most importantly, don't let the money grabbers of the SRU anywhere near this!
Murrayfield Drive, Edinburgh
After reading the headline on the front page of today's Scotsman ('Covid testing in chaos after surge in calls from parents', 25 August) I forced myself to watch the daily 'depression cast' from the First Minister. I could not believe my ears when she had the brass neck to say that contingency plans were in place for the return of children to schools! Does this administration and its leader have no sense of the truth? Parents directed to England to get tests after 'exceptional demand'!
As someone married to a teacher, it is common knowledge that on return to school a vast majority of children will get coughs, colds, viruses and heaven knows what after being away from other children. Due to the daily fear cast from the SNP, is it any wonder parents are reporting every sniffle sneeze and belch?
Now Project Fear and imposition is passed on to our secondary school pupils regarding masks. As one headline stated, a child, heaven forbid, is more likely to be killed in a traffic accident on the way to school than from Covid.
While we are constantly reminded they are following the science, I say follow the arithmetic. Instances of deaths in Scotland and England sit at approximately 0.07 per cent. This and other nations need to have a serious look at the levels of imposition being put upon the huge majority of society for so few.