An excuse you can refuse – Letters
Justification for Cummings road trip baffles a reader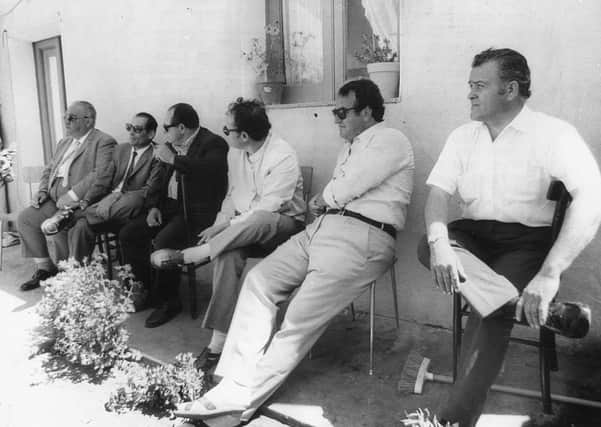 I note that many Conservative MPs, while not supporting Dominic Cummings' selfish act of bringing the plague 260 miles closer to Scotland, are urging us to "move on". Move on to where? For too many, the example they saw has encouraged them either to ignore continuing restrictions or to become disillusioned with being told what to do by people not following their own guidelines. There were reports from police officers, just days after the breaking of the story, that lockdown-breakers were citing the excuse of "using their instinct" and referencing Cummings to justify their behaviour. If there are no consequences for a rule-breaker, why stick to the rules? Why listen to what they now begin to see as a hypocritical authority? Why is the UK government willing to squander all the public goodwill and compliance which they had gathered even from people who would never, ever, vote for them?
"Motivated out of his desire to do what he thought was necessary in protecting his family" is a mantra much used by the Mafia. I'm surprised to hear this being trotted out by UK Conservative ministers. By using a clause in the regulations designed to protect victims of domestic abuse and allow them to escape their tormentor, Cummings sounds like a barrack-room lawyer, a man who has found a loophole at odds with the spirit and intention of the rules, but technically legal. In a time of a pandemic, are we happy to let someone off on a technicality? Thousands of people across the land were also impelled by a desire to protect their families, but the overwhelming majority resisted the urge to act outside the regulations, to act in their own self-interest regardless of what the consequences might be. I'm afraid Cummings' motivation does not wash for me. It's what you do, not what you think that defines your character – "by their deeds shall you know them", as a rather revered figure once said.
If we "move on" without any comeback for Cummings's bad behaviour and arrogant refusal even to apologise or show a smidgeon of remorse, then we shall be moving on to a scenario of eroded public trust. If we have a second spike of the virus, do we think compliance will be as comprehensive as the first time round?
As I write this letter from an ongoing Covid-19 quarantine, I am at least gratified that a couple of Scottish Conservative MPs have stood up, criticised Cummings, and called for his sacking. Others have voiced no support for Cummings, but neither have they outright condemned the man's actions and his tawdry, self-serving defence of entitlement. Time to speak out, or else by your silence find yourself cast as enablers of a grubby power-freak.
(Dr) David White, Leebrae House, Lee Brae, Galashiels
While no fan of Boris Johnson, it was good that he recovered from Covid-19 thanks to our NHS. The Prime Minister's handling of the Dominic Cummings saga, however, has now infected the political climate with another virus strain.
Political advisers seem more important than elected politicians. Even if Cummings didn't break any lockdown requirements, he broke the spirit of restraint and patience expected of the general public in these exceptional times.
A junior minister has resigned over the affair, for some politicians identify more with their constituents' concerns. The political wriggling by other ministers for the moment hides deeper rumblings below the PR radar.
Even if there is no appetite as yet for another Conservative leadership election, Johnson could be a short-serving Prime Minister if he fails to judge the public mood with these planned phone calls over Covid-19 testing. With his duty to the public, he might yet be making a call himself before looking around for his next political adviser!
Jim Craigen, Downie Grove, Edinburgh
This whole Cummings affair makes me sad. Just a few days ago I could see lockdown was working, I was willing to forgive the lack of preparedness and the consequences, and I had a kind of happy feeling in my head that, yes, actually the British people believed in what they were doing and we could pull together to get the country and jobs back up and running. I was even hoping that perhaps some of the worst causes of it all might finally be properly addressed. There was talk of a Covid levy, a National Care Service, creation of a pandemic "defence" industry and even a war on obesity suggested by a Prime Minister who acknowledged his BMI of 36 was a major reason his Covid almost killed him. A prime minister who, from being at best a figure of fun eight months ago was beginning to look like the guy to pull Britain's socks up.
And now all this happens.
Dominic Cummings should have had the humility to at least admit he had made a grave mistake, even though it may have been with the best of intentions, and apologise to the country for misleading and misreading. It's too late now, and too late for Boris to scrape any credit if he belatedly fires him.
He too could be gone soon. Britain has been humiliated and our worst internal and external opponents have won a huge victory without lifting a gun, trade war, a finger even.
Allan Sutherland, Willow Row, Stonehaven
My 98-year-old mother, who lives in her own home, sees several different carers a week across twice-daily 15-minute visits. Each carer in turn sees several different clients each day. These carers, lovely people, are low paid with poor conditions and the turnover is measured in months. Most weeks she politely explains to a new recruit that PPE should be donned before entering the house and doffed after leaving. I shudder to think how many elderly have been infected by an asymptomatic carer, or indeed, how many carers have been infected by clients who are in and out of hospital frequently. Carers are tested only if symptomatic – in other words too late.
Let's not wait for hindsight to kick in. In exchange for this pearl of wisdom in the time remaining to her, my mother would like to see family visitors who live 40 miles away whom she has risk assessed.
John McIntosh, Orchard Road, Edinburgh
Mary Thomas's letter in yesterday's Scotsman (Thursday 28th May) arguing the comparison of care home deaths between Scotland and England reflects not only her but the SNP's attitude to the NHS as a whole. Ignoring the present Covid crisis, the performance of the NHS is not good, with targets consistently missed, but the performance of the English NHS is worse, so that's ok then, according to the SNP. I do not have the statistics to argue whether we in Scotland have a lesser death rate in care homes than there is in England. What is at issue is the number of deaths we do have in care homes. A significant percentage of these deaths are due to the government's policy of discharging elderly people from hospital to care homes for a considerable period, without testing them for Covid-19.
This is the issue and it cannot be waved away under the excuse of lesson learnt and hindsight. Common sense said it was wrong. It was, in fact, gross incompetence by the Scottish Government.
John B Gorrie, Craigmount Gardens, Edinburgh
Had child deaths reached the unacceptable levels occurring at present in our older population, would the government and public response have been different? (I'm pretty confident it would have). If the answers is yes then we have a lot more questions to ask.
Jennifer Ritchie, St Baldred's Road, North Berwick
Bill Jamieson alludes to a poll ranking British cities in attractiveness and notes that Glasgow is at 3 and Edinburgh at 4 (Perspective, 28 May). Now, attractiveness is in the eye of the beholder but, although Glasgow has many attractive features – the university area is spectacular and the bit around St Mungo's and the Necropolis wonderful – I find it impossible to imagine anyone could place it above Edinburgh in any gradation of attractiveness! The Capital is, at any level, subjective or objective, one of the most beautiful cities in the world. How can it be other than No 1 on a list? Who comes up with these polls?
Similarly, yesterday's leader puts Dundee in the top 10 places in the world to visit. With all due respect, and no offence, and indeed I am delighted by the success of the Dundee Tate, but... what?
Brian Bannatyne Scott, Murrayfield Drive, Edinburgh
The Covid pandemic is distracting from the Government's failure to find a substitute for Britain's European Union membership. It's clear there'll be a price to pay for any deal with the US, not just in terms of prosperity, but in lower standards for the UK consumer. It's unclear if other unilateral trade deals across the world might compensate.
The astronomical cost of the pandemic will also mask the financial impact of leaving the EU. But Brexit should be concluded properly, with a deal offering UK businesses the best possible access to EU markets. It's time to resolve the impasse in negotiations with the EU. Even though the UK is insisting we leave the customs union next January, come what may, more time around the table is needed to secure that beneficial deal.
The EU's Michel Barnier now confirms the EU is open to a two-year Brexit delay. We should go for it!
Anthony O'Donnell, Dean Park Crescent, Edinburgh
With play resuming it seems appropriate now to express my gratitude to the golf clubs, Murrayfield and Ravelston in my case, who have given all and sundry access to their beautiful courses over the past few weeks. This has enabled me to enjoy pleasant walks with fine views while easily maintaining distancing from the many doing likewise. Finding somewhere else suitable will be difficult but, thank you for this interlude, enjoy your game – and may there be flocks of birdies.
S Beck, Craigleith Drive, Edinburgh
The Scotsman welcomes letters for publication – 300 words maximum – from all sides of public debate. Include date and page when referring to an article, avoid 'Letters to the Editor' in e-mail subject line. No attachments. We reserve the right to edit letters. No correspondence will be entered into. Send submissions, with full address and phone number, to: [email protected]
A message from the Editor:
Thank you for reading this story on our website. While I have your attention, I also have an important request to make of you.
With the coronavirus lockdown having a major impact on many of our advertisers - and consequently the revenue we receive - we are more reliant than ever on you taking out a digital subscription.
Subscribe to scotsman.com and enjoy unlimited access to Scottish news and information online and on our app. With a digital subscription, you can read more than 5 articles, see fewer ads, enjoy faster load times, and get access to exclusive newsletters and content. Visit https://www.scotsman.com/subscriptions now to sign up.
Our journalism costs money and we rely on advertising, print and digital revenues to help to support them. By supporting us, we are able to support you in providing trusted, fact-checked content for this website.
Joy Yates, Editorial Director
Comments
 0 comments
Want to join the conversation? Please or to comment on this article.